Day in the life of


Branding and Commercial Photographer – Emily Huynh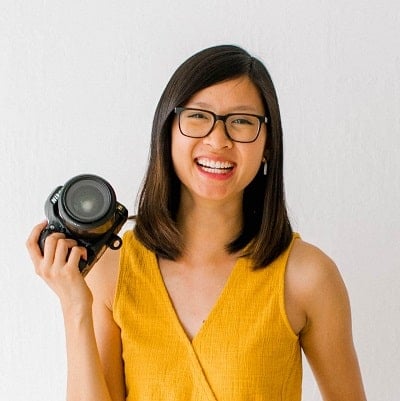 Emily Huynh
Branding and Commercial Photographer
Emily Kim Photography
Life as a Photographer
Client planning meetings
Because I'm a branding and commercial photographer, all of my clients are small business owners, entrepreneurs, or brands. In these pre-photoshoot planning meetings, I'm chatting with the client to learn about their goals and expectations for the photoshoot. During this meeting, we plan the shot list, location, and high level logistics of the photoshoot. My job is to make sure the final images the client receives are in line with their marketing strategy and goals.
Logistical photoshoot planning and execution
This happens after I've met with the client and involves location scouting, prop sourcing, and building the photoshoot day team. Sometimes the team is just me, but other times the team involves a hair and makeup artist, models, wardrobe stylist, prop stylist, and whoever else may be necessary.
Doing the actual photoshoot!
On photoshoot days, I am directing clients and models. Many people are not naturally comfortable in front of the camera, so there's actually a little bit of psychology involved in getting the client to be relaxed so that they can look natural on camera. When actually taking photos, I'm paying attention to my camera settings, adjusting my lights, and making sure that my shots are in focus and the composition is what I expect.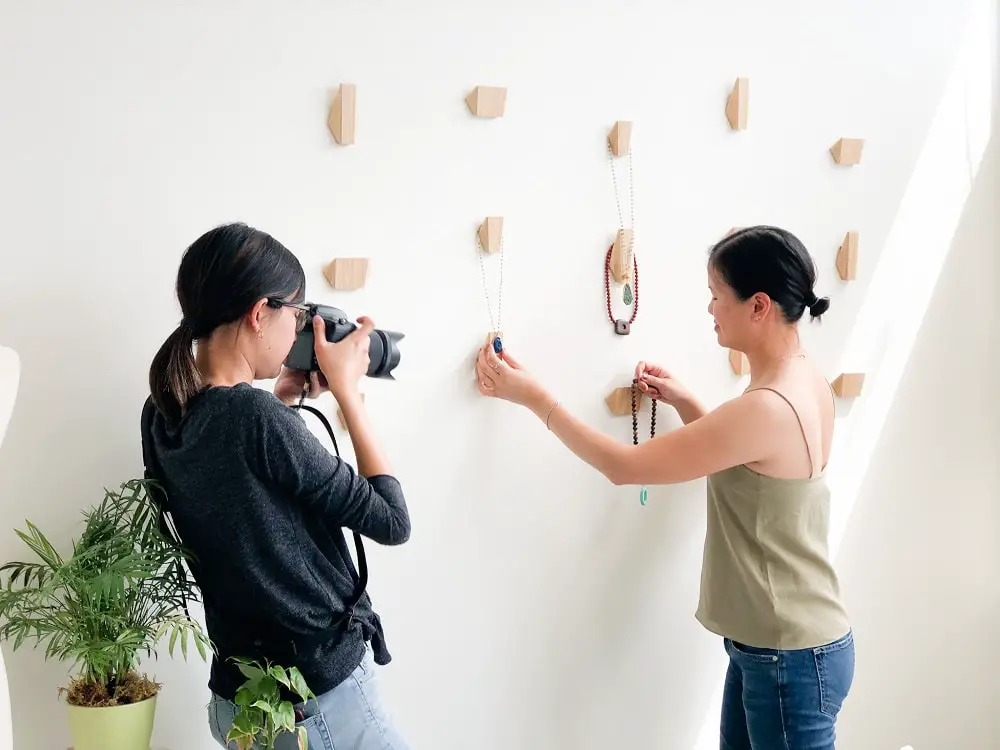 Image culling and editing
After the photoshoot, I first go through the images (cull) and select which photos to edit and deliver to the client. I will edit a few sessions, but I also outsource some of my photoshoots to my editor.
Learning new skills
Technology is always changing, so it's important for me to stay on top of new photography gear and software. I also take educational courses once or twice a skill to continue to hone in on my craft. Because I'm a brand photographer, I also need to stay on top of social media trends, which is ultimately where many of my clients use their images.
Even though no work day is the same, I do have two standard types of days: photoshoot days and admin days.
Photoshoot days
On photoshoot days, I make sure to fuel up and hydrate plenty, because photoshoot days are long. I'll usually only have time in the morning to check my email before traveling to the photoshoot location. Most of my photoshoots are on location, which means they're at a park, at a client's office, or at a rental location. My photoshoots are usually 4-6 hours long. During the photoshoot, I'm directing the subject or model, setting up my lights, moving props and adjusting the scene, and making sure we are staying on schedule according to our photoshoot plan.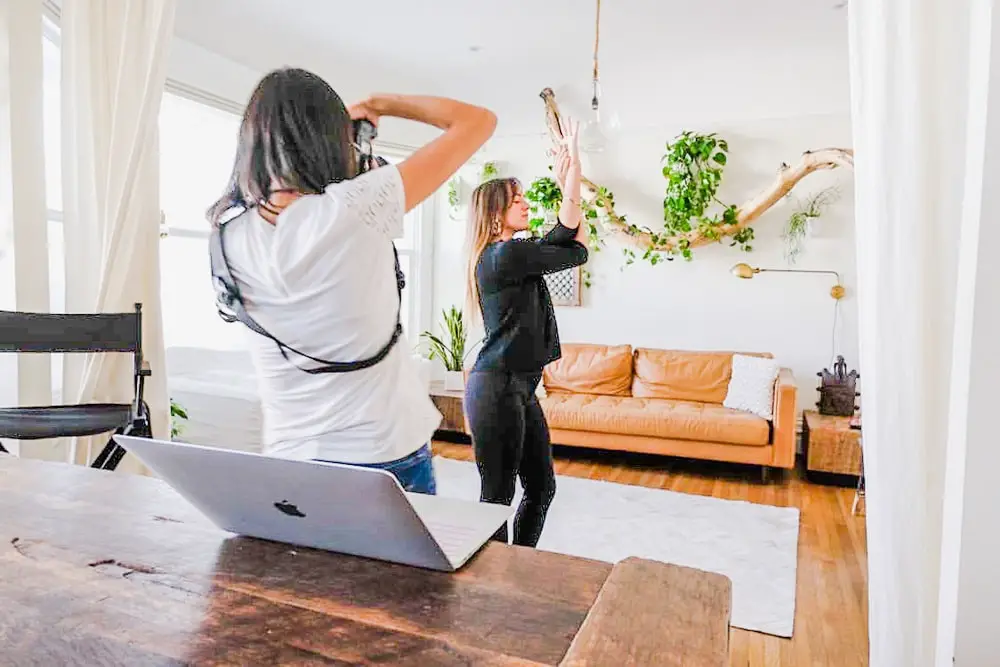 Admin days
On admin days, the first thing I do is cull and back up images from any previous shoot. After that, I go through my email inbox, respond to client inquiries, plan social media content, and do any photoshoot planning I need to do.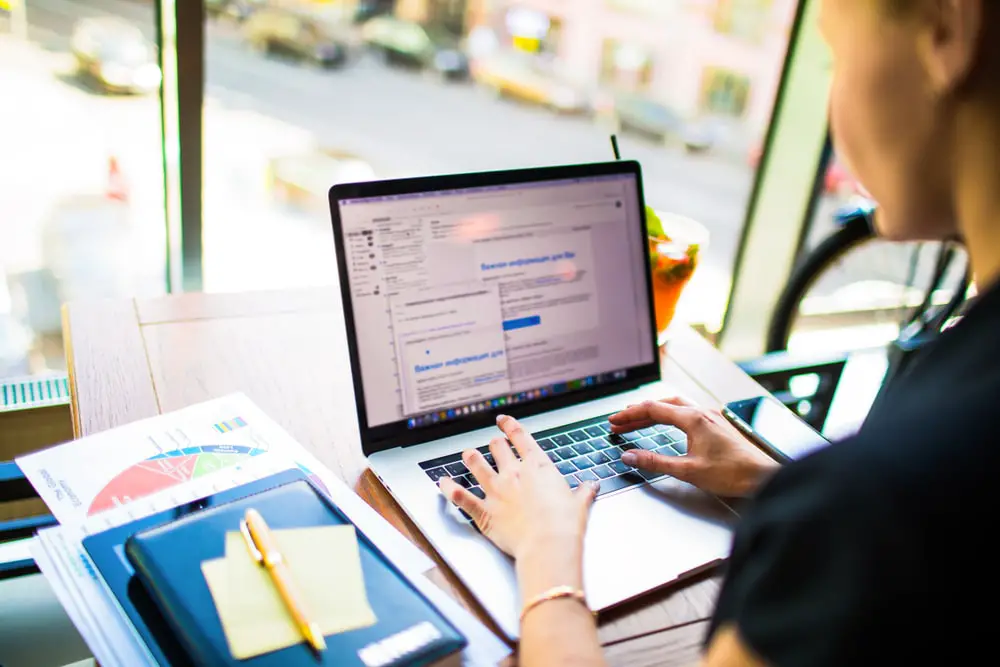 Pros
Setting my own work hours. I enjoy not being restricted to a 9-to-5 schedule. On the flip side, that does mean that I find myself working in the evenings and weekends sometimes!
Meeting new people through photoshoots. Brand and commercial photography is a very social occupation.
Being creative. As a photographer, I get to exercise my creative brain during photoshoot planning and execution.
Cons
I don't have a steady salary like when I was at a 9-to-5 job.
Expenses are high. You have to pay for things like your camera, lenses, lights, maintenance, and repairs on gear, computers, editing software, cloud storage, editor fees if you outsource, business license fees, liability insurance, and a myriad of other things. Being a photographer is not cheap!
There's more computer work than you expect. I spend maybe only 15-20% of my time actually in front of the camera taking photos, and the other 80-85% in front of my computer doing admin work, meeting with clients, planning photoshoots, editing, etc.
Advice to aspiring Brand / Commercial Photographers
Some advice I would give to students looking to pursue a career as a Brand or Commercial Photographer would be to get experience as early as possible. Reach out to local photographers and ask if you can assist them or shadow them for the day. This is the most valuable experience that you can have going into the field. I've had a few college students reach out to me, and I always welcome the help! Plus, these are usually paid gigs, too. If you're considering other areas of photography like weddings or studio portraiture, be sure to reach out to Wedding and Portrait Photographers as well.
Additionally, learn about business, too. As a photographer, I realistically only spend about 20% of my time in front of the camera, and the other 80% is spent doing administrative work like running and marketing my business. It's important to have a foundation in business, basic accounting, and business administration.
Emily Huynh
Branding and Commercial Photographer
Emily Kim Photography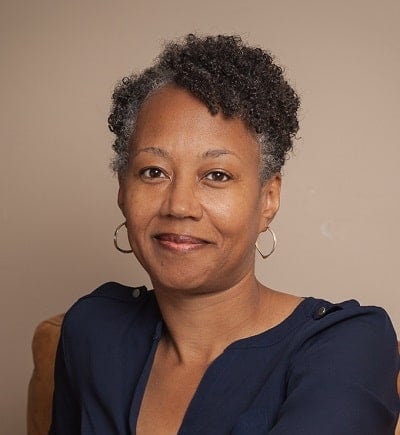 My sessions are usually at my client's home. I go to them, set up my lights and backdrop if necessary, for the session. Prior to the day of the sessio …
Read More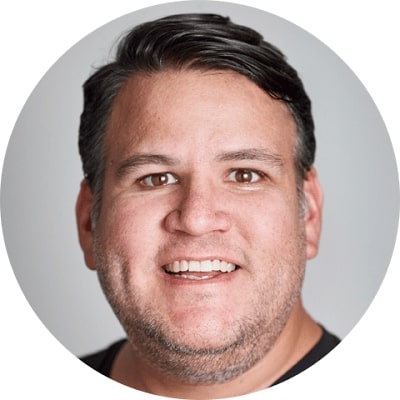 As a Director and Cinematographer shooting food and beverage TV commercials I have two kinds of "typical days": shoot days, and non-shoot days. Shoot …
Read More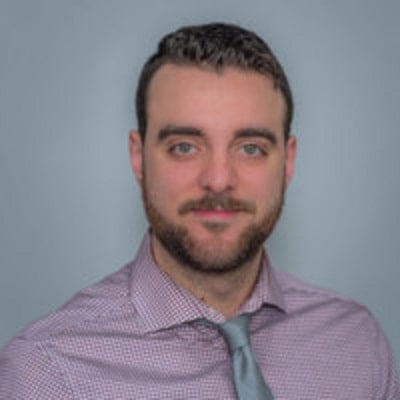 A typical day at my job is usually 1 or 2 photoshoots in the morning, and then editing the photos in the afternoon. I meet the real estate agent at th …
Read More