Day in the life of


Baker – Michael and Priscilla Sweet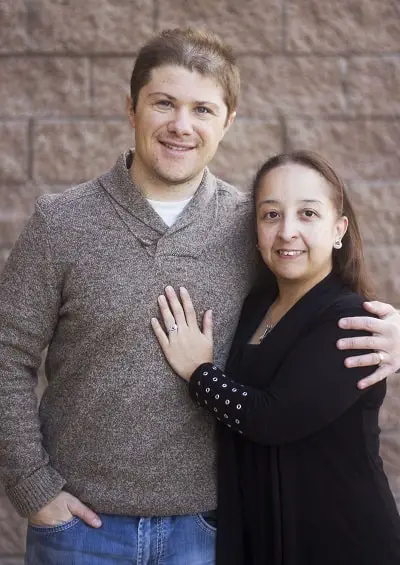 Michael and Priscilla Sweet
Baker
Silver Rose Bakery in Peoria, AZ
Day in the life of a full-time cottage bakery power couple
Morning coffee? Sure, as long as you're making your way to the garage. I mean kitchen. This isn't a fly-by-night hobby for a gig or side hustle. This is Silver Rose Bakery and it is growing out of its garage-based commercial kitchen. Started by power couple Priscilla and Michael Sweet. Their bakery dishes out the sweet stuff 7 days a week delivering all over Maricopa county. Arizona's most populated county with cities like Phoenix, Gilbert, Scottsdale, and Peoria.
The day in day out efforts for the Sweet's and their crew can seem daunting. We'll walk through a typical day for each Priscilla and Michael. They're lucky now to have a support team, but the Sweets take on the bulk of the operation. Their team includes a cookie artist, cake decorator, a bakery assistant, a sales manager, and a virtual assistant. In addition, the bakery has a diversified portfolio of actively engaged contractors in HR, marketing, delivery services, bookkeeping, legal, and accounting. Sounds like a huge operation out of a single house, right?
It is! That's why the Sweets are already in the middle of planning the creation of a new operational facility to ramp up their business dominance even more.
Priscilla's day in the life
Clocking in right at 8:30 am seems late by most corporate standards but not if your clock out is 12 hours later… No, this isn't every day, but it happens plenty of times.
Priscilla, besides being the owner, is the lead decorator, team leader, inventory manager, accounts payable/receivable, and operations oversight. She is in charge of short-term planning which includes ensuring projects are seen through to completion.
Priscilla starts her day with a review of daily orders. She verifies all orders due throughout the day are marked 'Done' and are ready for delivery. This includes an examination of specifications for each order. Preparing boxes for each cake order. Applying final decorations and completing minor piping or sprinkling for the cakes due. This takes on average about 2 hours.
By 10:30 am, she is off to the races of working on filling and crumb-coating (initial frosting application) for cakes due over the next day or two. This takes up another 2-4 hours. During intermediate chilltimes for each of the cakes, she may be working on the next cake, assisting in answering inquiries, or as in many instances, she is handling virtual or phone consultations with prospects and clients alike. Though the sales manager can handle the initial inquiries, Priscilla is more efficient at addressing more comprehensive cake design questions.
Side note: During the early part of the week through Wednesday she and Michael have scheduled calls with their staff, contractors, and networking meetings. The staff calls typically focus; retrospectives from last week, work required for the week, addressing concerns and questions, and educational topics. With contractors, the couple walks through operational and business growth tactics currently in motion and strategies for the future. Finally, it is highly important to keep a foot in the door with the world around and build strong business relationships with other proprietors, referral partners, state and local government authorities, and community groups.
As the day progresses, Priscilla moves into artist mode. Putting aside the spatulas and levelers she begins arranging the materials necessary for custom design cakes. At this point, it is necessary for her to place exclusive focus on her artistic talents. She has Michael and the team handle inquiries as needed. She'll put in as many hours necessary to complete the tasks she set for herself. This can lead to longer-than-usual hours, but the payoffs are worth it.
By days' end, she'll conduct a review of the work she completed, outline what she wants to accomplish for the next day, and do a review of the delivered orders. Depending on how heavy the next few days are she may also do a secondary review of the order status for the next day. After this, she does a final cleanup of her work area and spends time ordering materials, comparing prices, and doing brief inventory. Then, she checks in with her decorating team and sales manager before stopping for the day.
Pros
Personal fulfillment is only achievable through the hard work she puts in every day.
There is never a dull moment or a feeling of boredom.
The continuous challenge becomes addicting, and you want to do more increasingly.
Cons
You can find yourself completely and utterly overwhelmed at times.
Being a business owner, you can only forecast more work, but it isn't guaranteed.
The addiction to work can mess with your work-life balance if you don't set boundaries.
Michael's day in the life
Starting at 6:00-6:30 am the ball gets rolling. This includes coffee. Michael's administrative and business development work is most efficiently completed early in the workday.
In addition to being one of the two owners, Michael oversees baking, research and development, e-commerce and web management, financial undertakings, and long-term planning.
As the day begins, Michael sets up his laptop and begins by handling emails. After emails, he'll take a look at the financial and sales reports. After this, he'll spend time working on business contracts and other documentation requirements. This usually takes up about an hour to two hours of his morning.
Once that is handled, he is off to the kitchen. Michael first checks the backlog of items to be baked. He looks to see what is complete, what needs to be completed, what is needed by the decorating team(usually frostings), and updates to the worklist to reflect any new additions or changes. Next, he plans out the order of the to which he'll be baking. Cakes are always first, as they are more time-consuming and must be completed promptly to ensure the decorating team has enough capacity to complete all the orders. This normally only takes about 5-15 minutes.
After that, it is on to baking! Michael prefers to dive deep and get a lot of the cakes back-to-back, if not all, done in the same block of time. This is important as it ensures he stays ahead of schedule and can be available to the decorating team for minor design production. Between baking cakes, he'll tend to frostings, dough making, cake pop molding, and other pastry creations.
Throughout the day, orders are being picked up for delivery. Michael is responsible for ensuring the delivery team has the information it needs to successfully deliver every order. In addition, he handles trips to the restaurant supply store, and assists with deliveries deemed out of scope for the delivery contractors. This process will continue throughout the day.
When the afternoon arrives, he takes on a lot of the phone inquiries and consultations that Priscilla and the sales manager are unable to attend. He'll also clean up his baking stations, wash dishes, and putaway pans and other materials. Afterward, he'll either begin helping the decorating team with minor production work or return to the laptop to work on e-commerce updates and invoices. Before concluding the work for the day, he'll check on the work that needs to be done tomorrow paying attention to the order of the work.
Pros
A whole lot of up-and-go activities with little slow time.
Routine work allows for ideation rather than deep concentration.
The freedom to plan long-term is like being an entrepreneur while truly working on the future.
Cons
The baking work and long hours standing are back-breaking and you feel you're getting old quickly.
You can overwhelm yourself with too many orders and too little time to complete them.
Failure in production means more added work, rework.
Michael and Priscilla Sweet
Baker
Silver Rose Bakery in Peoria, AZ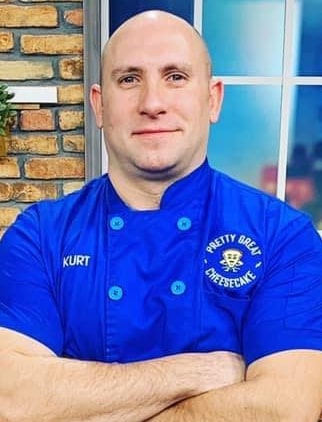 I'm the Founder & Owner of Pretty Great Cheesecake, aka Cheesecake Baker Extraordinaire. My typical day There isn't a day that is the same as the …
Read More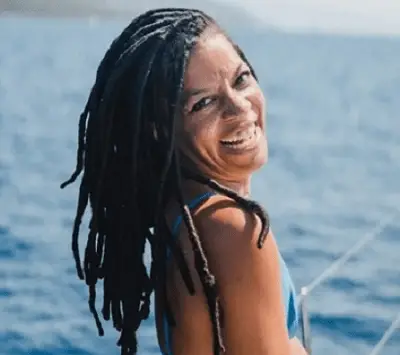 The Yacht Week and The Bucketlust
I worked as a hostess for sailing charters for The Yacht Week and The Bucketlust. My key responsibility as a host is to ensure my guests have the best …
Read More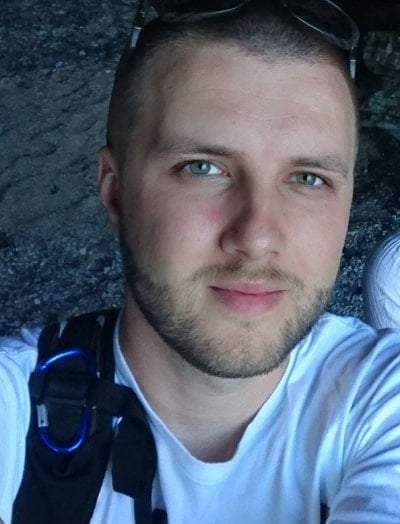 I had worked as a server in Holiday Inn during the summer while I was a student. My position was food server but we served cold and hot beverages as w …
Read More
---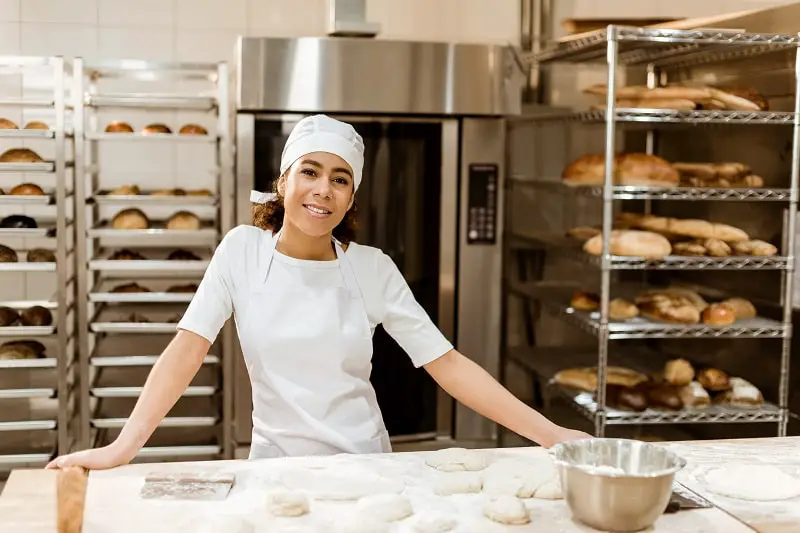 mix and bake ingredients to produce breads, rolls, cookies, cakes, pies, pastries, or other baked goods.
Education:
No degree required
Suitable Personality:



The Builder
---