Day in the life of


Aquarist – Cherilyn Chin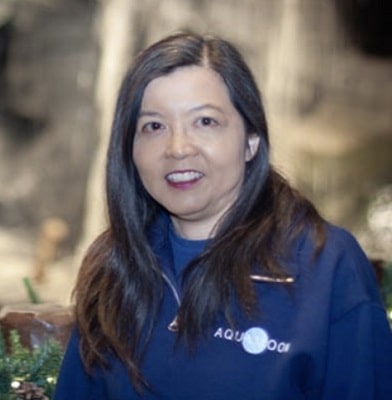 Cherilyn Chin
Aquarist
Monterey Bay Aquarium
As a professional aquarist, I've worked at the world re-known Monterey Bay Aquarium where I've fed a giant pacific octopus that gave me a hickey and bonded with a 3-day-old sea otter pup I held in the palm of my petite-sized hand. There I could focus just on the tanks and the animals as life support systems are run by other people.
I've also worked at smaller aquariums where I was in charge of the life support systems, including backwashing pool filters, and stirring the sand inside the filters (a sometimes smelly job!). There is weekly scuba diving, scrubbing windows inside and out, running water quality tests (pH, dissolved oxygen, ammonia, nitrite, chlorine, salinity, hardness, alkalinity), checking and changing UV lights and pumps, treating the fish for display and disease, doing water changes and adding salt manually to all the tanks.
One joy is feeding the fish, and I even taught a small octopus to open a jar for food! Though occasionally I have to necropsy (dissect) dead fish and report my findings.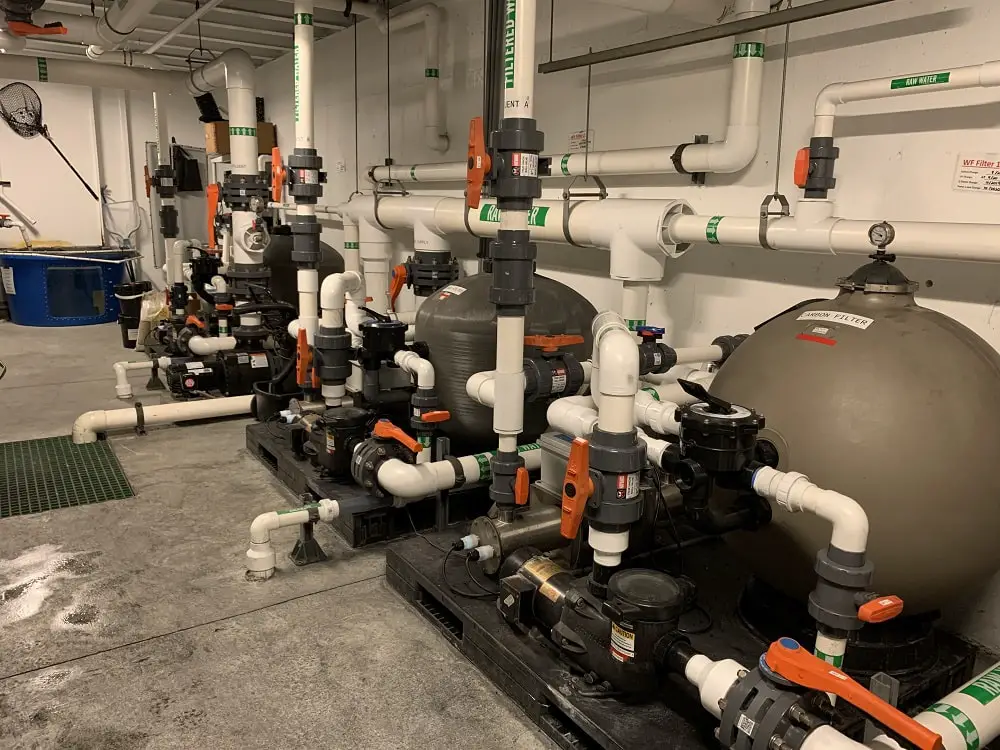 Pros
Overall I get to do something I love, which is to take care of aquatic animals. The work can be repetitive, but there's always troubleshooting of different life support system problems as well as fish health so it's rarely a dull job.
Cons
Being an aquarist is low pay and physically demanding because I'm on my feet the whole day. There is still some paper and computer work, no job is immune to that!
Cherilyn Chin
Aquarist
Monterey Bay Aquarium
I used to be a sailboat skipper in Greece. That is essentially the captain of a sailboat when the yacht is on charter by a group that doesn't know how …
Read More
---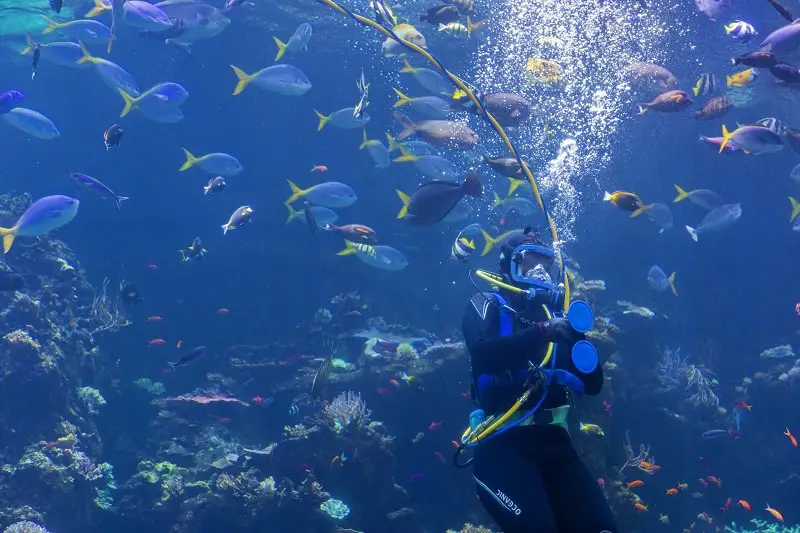 Aquarists are responsible for maintaining aquariums and caring for fish and other underwater animals. Depending on the setting, an Aquarist may monitor fish for sickness, clean tanks, and inspect equipment.
Education:
Bachelor's degree
Suitable Personality:



The Builder
---