Reviewed by
Jennifer H.
---
---
Best feature
Best value for money
Format
Self-paced online
In-person
Live online
Score Guarantee
5+ point increase guarantee
Access period
1 to 6 months
Best feature
Best instructors
Practice questions
Thousands
Format
Self-paced online
In-person
Live online
Access period
1, 3 or 6 months
Best feature
Test Day Experience
Format
Self-paced online
In-person
Live online
Score Guarantee
1+ point increase guarantee
Best feature
Long access period
Format
Self-paced online
In-person
Live online
Score Guarantee
7+ point increase guarantee
Access period
12 months or Unlimited
Best feature
Comprehensive course
Format
Self-paced online
In-person
Live online
Score Guarantee
1+ point increase guarantee
Best feature
Essay grading
Format
Self-paced online
In-person
Live online
Score Guarantee
5+ point increase guarantee
Support
Email
One-on-one sessions
Access period
1 to 3 months
Starting price
Course unavailable at the moment
---
---
Which GRE prep course should you go for?
---
Best Value for Money: Magoosh

Customizable Study Schedules
One of the most frustrating parts of any test prep product is figuring out how much and how often you need to study based on your testing date. Magoosh has already reverse engineered your study schedule based on a 1-week, 3-month, or 6-month timeline with daily or weekly review sessions. They also offer separate plans for beginner test-takers versus those who are taking the test for a second time.
Accurate Score Predictor
Magoosh can take your performance on practice quizzes and tests and accurately predict your GRE score based on testing data and past scores from other students. This is critical if you have a particular score you are shooting for. It will also help you focus on areas where you can see the most improvement in your overall score rather than wasting time on areas where you will not see the improvement you need.
Video & Text Explanations
Many of the Magoosh practice questions are followed by a video explanation and text explanation that helps you understand the concept behind the question. The videos are short but go into enough detail about the question that you can understand why a certain answer is correct.
You Need to be a Self-Directed Learner to Succeed
Whether you opt for the Premium plan or the Tutoring + Premium, you need to be a self-starter to succeed. Remember, Magoosh is a budget-friendly option that sometimes lacks a lot of the bells and whistles other test prep options have that keep you on track and moving through the material.
Only 3 Practice Tests
If you are in a hurry to test, you don't need a whole lot of full-length practice tests. If you are an anxious test-taker, only having 3 full-length practice exams may cause even more anxiety before test day. Whether this is a pro or a con depends on you.
Bottom Line
Magoosh's price tag may not be the lowest, but it offers the best bang for your buck. Between the video explanations, expansive test bank, accurate score predictor, and mobile-friendly website, Magoosh has everything you need to be ready for test day.
---
Best Comprehensive Prep: The Princeton Review
Intuitive Review
The Princeton Review GRE Prep uses an exclusive algorithm to help you spend your review time where you need it the most. Combining fundamental math and verbal lessons with subject-specific tools, your practice questions are matched with online lessons and other practice questions to ensure you get more correct answers on test day.
Huge Bank of Practice Questions
With nearly 3,000 test bank questions to draw from, you'll never run out of practice questions and drills. Plus, since The Princeton Review automatically draws from that question bank to create drills and practice quizzes, you won't feel overwhelmed by the volume of questions.
A Score Guarantee that Actually Works
Most prep products offer a better score guarantee but require you to either take the GRE before beginning the course or complete all practice tests, sample questions, and video exercises. The Princeton Review will either let you repeat the course for free or give you your money back as long as you complete the 4 required practice tests.
You Can't Customize the Program
The Princeton Review relies heavily on its algorithm to create a review process that will meet your needs. That means you cannot add test bank questions or create quizzes on your own. Instead, you have to trust that the algorithm will give you the questions, lessons, and drills you need to do your best on test day. While some people are relieved that this is the case, others may miss having a chance to extend drills and lessons the way they want.
Bottom Line
The Princeton Review's GRE prep program is like a greatest hits of all of the other programs on the market. Between a functional score guarantee, a mobile-friendly review, and an intuitive curriculum, it's no wonder they have been the leading name in test prep for almost 40 years.
---
Best Prep for Anxious Testers: Kaplan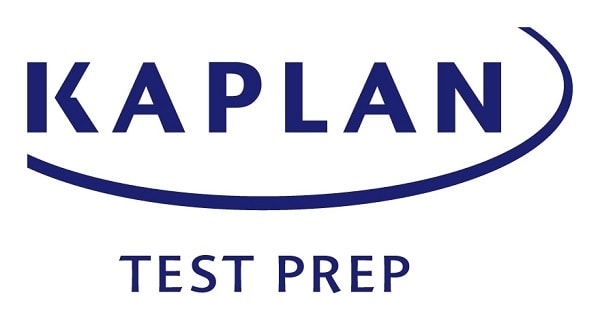 The Flashcard App
If you are not an English major, chances are your vocabulary has taken a beating over the last few years. The Flashcard App is Kaplan's way of expatiating your vocabulary. This fast-paced, game-like app will have you speaking like a scholar in no time.
The Test Day Experience
The biggest thing that sets Kaplan apart from other test prep programs is the Test Day Experience. During this full-length practice test, you will sit at a Prometric Testing Center, under the same conditions as an ETS test day, with the same testing accommodations ETS will make. If you are an anxious test taker, this feature alone is worth the price tag.
A Comprehensive Baseline Test
Unlike other test prep products, Kaplan has you begin your prep process by taking a comprehensive baseline test. Not only does the baseline test offer all three sections (including a graded AWA section), it does it with the added pressure of the timer that always throws off anxious test takers.
Kaplan Takes Time
If you are testing in a few weeks, Kaplan may not be the right fit for you. Between the comprehensive baseline test, the Test Day Experience, and the review in between, you will be hard-pressed to finish this course in under 6 months.
Bottom Line
While the Kaplan GRE takes the most time to begin and complete, it is created with anxious test-takers in mind. If you follow the Kaplan program from start to finish, you are sure to find yourself calmer and more collected on test day. However, be aware that the higher score guarantee does not go into effect unless you complete the entire program. If you do not have at least 4-6 months before test day, this may not be the best choice for you.
---
Best Instructors: Manhattan Prep
In-Person is their Bread and Butter
What Manhattan Prep does well are the in-person and live online classes. Where other prep products have doubled down on self-directed online preparation, Manhattan Prep's best offerings are still in their live online and in-person classes. This is great for those who learn better in classroom environments.
The Interact Feature
Most prep products offer some form of online instruction. Manhattan Prep takes it a step further by introducing that instruction as soon as the question is answered incorrectly. The Interact feature of the Manhattan Prep program gives you the same feeling of in-person tutoring in an on-demand format you can take anywhere. Interact asks a question. Get it right and it will move on to a harder question. Get the answer wrong and a window explaining the concept opens. No more hunting for lessons based on the question. They automatically appear when you need them.
GRE for MBA
The one thing that Manhattan Prep offers that no one else does is a separate review process for taking the GRE in pursuit of an MBA. While some schools require the GMAT rather than the GRE, having this option is crucial for those who have the choice to take the GRE instead. With a larger emphasis on the quantitative reasoning section and lessons geared toward MBA students, the GRE for MBA uniquely prepares you for test day and beyond.
Questions and Tests Galore
There are a lot of test prep products that offer 2 or 3 full-length practice tests. Manhattan Prep believes the best way to prepare for a marathon test day is by taking the marathon test as many times as you can. That is why they offer 6 full-length practice tests. Pair this with more than 100,000 test bank questions and you have one of the most comprehensive test banks on the market.
Short Access
Where some test prep products offer lifetime access or access for up to a year, Manhattan Prep's on-demand program is only good for 1-6 months, depending on the program you choose. If you are planning on testing in the next year and looking for a prep program that will give you the time to get ready, this one may not be right for you.
Bottom Line
Manhattan Prep still offers the best online and in-person class options with small group instruction and highly-qualified instructors. Their on-demand, Interact program is intuitive and adapts to your needs, but you have to adhere to a short timeline to make the most of it.
---
Best Access Length: PrepScholar

The Price Tag
For less than the cost of an evening out, you can have one year of access to a GRE prep product that focuses on the math and verbal sections. While it doesn't include AWA scoring, you do have access to all of the same features as the lifetime premium option for 10% of the price.
A Focus on Strategy
PrepScholar believes that most people who struggle with standardized testing don't struggle with the content, but rather the testing strategy. That is why they offer 14 lessons that cover things everyone should know about the GRE as well as useful strategies for you to achieve the score you want. These lessons are located in a separate tab from other prep lessons so you can integrate them into your study sessions as you go or skip them altogether.
Short Diagnostic Tests
Rather than going through an entire practice GRE test to achieve a baseline, PrepScholar offers an adaptive GRE diagnostic test that zeroes in on your weakest areas without spending hours testing. The diagnostic test is timed based on the ideal GRE pace which keeps you moving forward. In the end, you receive a study program that is right for you, based on your skill level.
No Videos, Only Text
If you are a read-to-learn learner, this prep product is ideal. If you prefer audio or video to help you understand a concept, or if English is your second language, you will find PrepScholar woefully lacking. Some difficult concepts have videos attached, but the majority of the lessons are text-based.
Bottom Line
PrepScholar is an ideal way to review for the GRE if you are a last-minute test taker or are already confident about the material on which you will be tested. If you require additional review or are missing key concepts you will be tested on, it may be better to purchase a more expensive product that has more video explanations or online learning options.
---
Which GRE prep course should you go for?