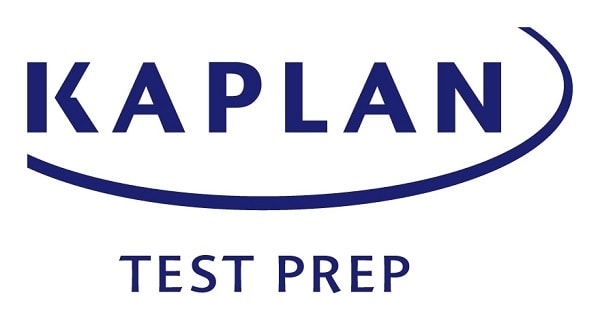 Kaplan GRE Review
Rating: 4.6
I took the GRE for the first time when I was 19 years old. I was just a kid, but I had a few things going for me. One, I was an excellent standardized test taker. And two, I was only 2 years removed from having taken the ACT. On the verge of finishing a Bachelor's degree and with my eyes on a graduate program, I scheduled my test and didn't think anything else about it until 2 am the "night before" when I looked at my calendar. I didn't even know if I could take a calculator with me to the test.
Fast forward more than 20 years to the point where I realized the only thing standing between me and a second Master's degree was the same test I completely took for granted more than two decades before. It was time to take test prep seriously and Kaplan GRE Prep became the obvious choice.
Reviewed by Jennifer H.
---
---
Who should buy this course
| | |
| --- | --- |
| | You can effectively review or learn the material on your own |
| | You already have great study habits |
| | You have a target score you are shooting for |
| | You have time to complete the entire course |
| | You are committed to the test prep process |
Who shouldn't buy this course
| | |
| --- | --- |
| | You do not have a lot of time before test day |
| | You do not have a lot of experience with analytical writing |
| | You do not have math knowledge to draw from |
---
---
---
What we like
You get to take a comprehensive baseline test
One of the best parts about the Kaplan GRE prep course is the comprehensive baseline test. Not only does this baseline test all three sections, it offers you a test-day simulated experience, explaining the nuances of the screen, resources, and time limits.
While you have the option of taking an untimed version of the baseline test, I would recommend taking the timed version, especially if you have test anxiety. The added pressure of the clock will give you a more authentic test day experience, resulting in a truer baseline score.
The Analytical Writing Assessment
If math is the biggest cause of GRE test anxiety, the analytical writing section has to be a close second. If you have not written an analytical essay recently, this assessment will give you a chance to have your writing scored based on GRE criteria. You simply complete the essay and copy and paste it into a form to have it scored.
The online learning modules in this section are short, but they are great reminders on how to outline an effective argumentative and issue essay for test day success.
Tons of Quantitative (Math) Content On Demand
If it has been a minute (or a few million) since you took a math class, this section is the most invaluable of the bunch.
The quantitative section of the GRE is divided into three parts – problem-solving, quantitative reasoning, and data interpretation.
Once you complete the baseline test, you will receive recommendations on areas where you may need a refresher. These recommendations help you focus on the areas where you need the most help without picking through other practice tests. Best of all, the on-demand videos give you a great refresher on concepts you may have forgotten.
Access to a 2,500 Question Test Bank
Once you have worked your way through the reviews and practice tests, the "Q Bank" allows you to create your own quizzes on any type of question or topic, at any level of difficulty. Whether you want specific practice on permutations or to review vocabulary words, the Q Bank allows you to do just that.
This is especially handy for those days where you don't have the time to commit to an entire practice test.
The Flashcard App
I remember a day when I hadn't read a book for fun in years. If you are just coming out of an undergraduate program, you can likely say the same thing. Fortunately, Kaplan has you covered with access to a flashcard app that can help expatiate your vocabulary.
Best of all, the app connects to your practice tests to help you review words you may have missed.
Take a full-length practice test in a testing center
One of the biggest benefits of the Kaplan prep system is the change to have a simulated test day experience.
Not only do you get to take a full-length practice test at a Prometric Testing Center, but they will also make every effort to make the same testing accommodations ETS will. Of course, you will want to register for the testing experience about two weeks before your actual GRE so you can make any necessary adjustments to your test day experience. Since the greatest way to combat anxiety is through experience, this Kaplan-exclusive experience is one of the best ways to combat test-day anxiety.
The Kaplan Higher Score Guarantee
Not only has Kaplan been around since 1938, but they also have a unique value proposition that no other test prep course does – the higher score guarantee. You begin your test prep process with a baseline GRE test. Then, you complete the entire test prep course.
If, on test day, you do not score higher than your baseline you can either reactivate your test prep course for another round or get your money back.
If you do score higher than your baseline, but not as high as you would like, you can restart the test prep course and try again. In other words, as long as you complete the course you have nothing to lose.
---
What we didn't like
The baseline test is long
While the baseline test is necessary to set the tone and review curriculum for your test prep process, it takes nearly 4 hours to complete.
Fortunately, you do not need to do the entire baseline test in one sitting. Simply exiting out of the browser saves your progress as you go. However, your test prep process can't begin in earnest until you complete it. So, set aside a few hours on a weekend and just get it done.
You need time to complete the course
If you suddenly decide to apply for a graduate program and need to take the GRE in a few weeks, the Kaplan GRE prep course may not be the best fit. If you have several hours a day to commit to getting through the process, you might be able to make it.
However, keep in mind that the Higher Score Guarantee does not go into effect unless you complete the entire course. There are shorter, simpler, and less expensive review options out there if you need a quick refresher going into the test.
---
How much does it cost
There are several Kaplan prep plans available to fit just about every budget and need.
Self-Paced
6 months of access to an online, on-demand course that lets you go at your own pace.
Price: $449
Includes: 180 hours of lesson instruction, the Official Test Day Experience, and the flexibility to do what you need without worrying about what you don't.
Suitable for: Self-directed learners who are confident in their test-taking abilities. Ideal for someone just finishing an undergraduate degree and applying to graduate school.
Self-Paced Plus
6 months of access to an online, on-demand course plus two math foundations courses and 35 hours of live instruction.
Price: $699
Includes: All of the benefits of the self-paced course plus an enhanced math preparation curriculum to get you the scores you need on test day.
Suitable for: Anyone who is worried about the math portion. Perfect for someone who has been working for a while but hasn't taken math in ages.
Live Online – Lecture
GRE instructors teach you in an online lecture-style classroom.
Price: $999
Includes: Access to the Kaplan e-learning platform, 21 hours of instruction, 35 hours of on-demand lessons on the GRE channel, and a chat feature where you can have your questions answered in real-time.
Suitable for: Auditory learners who prefer the comfort of a teacher to the self-directed nature of online learning.
Live Online Plus – Lecture
All of the benefits of the live online – lecture plan with a few important extras.
Price: $1399
Includes: Everything you would get with the Live Online – Lecture plan, plus 3 hours of one-on-one tutoring and access to the entire GRE math foundations curriculum.
Suitable for: Anyone who struggles with the math section of the test and prefers to have a teacher explain the solution to them.
Live Online – Small Class
Prefer to prep with a teacher and a few other test takers? The Live Online-Small Class option may be right for you. Meet face-to-face on Zoom and engage and participate with classmates during lessons.
Price: $999
Includes: Access to on-demand online instruction, Q Bank test questions, 21 hours of live instruction, and 35 hours of elective live instruction on the GRE channel.
Suitable for: Those who study best in small groups. If you learn best when something is explained by a teacher as well as your peers, this is your option.
Live Online Plus – Small Class
All of the benefits of the Live Online – Small Class option plus lots of math help!
Price: $1299
Includes: Everything you get in the Live Online – Small Group plan plus 3 hours of one-on-one tutoring and the complete self-paced GRE math curriculum.
Suitable for: Anyone who loves the idea of getting the whole enchilada. This combines everything you love about small group, in-person, and self-directed learning.
In-Person
If you would prefer to go to a designated learning center, or if you do not have internet access at home, the in-person option may be right for you.
Price: $999
Includes: 21 hours of in-person instruction, access to the Q bank, all on-demand materials, and prep books, as well as the Official Test Day Experience.
Suitable for: This option is ideal for people who thrive on a set schedule and accountability to be at a certain place, at a certain time.
In-Person Plus
All of the benefits of the in-person plan with additional math instruction!
Price: $1599
Includes: In addition to everything you get from the in-person plan, you also have access to the Kaplan self-paced math curriculum and 3 hours of one-on-one tutoring.
Suitable for: Anyone who needs high levels of accountability coupled with lots of math assistance.
---
Rating criteria
| Criteria | Rating | What we think |
| --- | --- | --- |
| Value for money | 5 | Yes, there are less expensive test prep options out there such as Magoosh, but the Higher Score Guarantee adds incredible value to your investment. If you are committed to completing the course and improving your baseline score, you have nothing to lose by investing in your test prep process. |
| Support and Instructors | 5 | To be honest, I was surprised at how much I used the on-demand lesson materials. When I did, I was grateful the instructors were engaging, upbeat, and seemed to genuinely love what they are teaching. Each on-demand lesson video is accompanied by a pdf of the course book pages so you can follow along. They are also paired with a practice set so you can practice what you have learned. Plus, you can add one-on-one tutoring at any time for an additional fee if you really get stuck. |
| Practice tests | 5 | Kaplan does an exceptional job of simulating test day with every practice exam. Anytime you finish a section on an online practice test, a screen will pop up explaining what will happen on test day that is different from what you are experiencing. Plus, the Official Test Day Experience is something you will not find anywhere else. To have the chance to practice not only the test but what you will do that day, how you will dress, what you will eat, how much sleep you need, etc. is invaluable. |
| Video instructions | 4 | The only place I felt the video instructions fell short was in the analytical writing section. Yes, you should know how to write both types of essays by now, but if you have been out of the academic world for a while, their explanations will fall short of what you need. |
| Practice questions | 5 | Kaplan did an exceptional job pulling test questions from the GRE test bank and creating new questions based on these. While none of them were designed to trip you up, the way certain questions are asked take some getting used to. Between the baseline, practice tests, and Q Bank, I felt like the quality of Kaplan's practice questions was second to none. |
---
FAQ
How long should you study for GRE?
This largely depends on your target score and what your study schedule is. A student who can commit 10 hours per week will require a shorter period to study for GRE versus a student who can only commit 1 hour per week.
With that said, a good indicator to know when you are ready to take the GRE is when you are consistently hitting your goal range on full-length practice tests.
---
Conclusion
The Kaplan GRE Review is ideal for anyone who has the time to invest in their test prep process. With a variety of plans from self-paced to in-person learning, there is an option that caters to everyone's learning styles. The Higher Score Guarantee lends an extra layer of assurance that your efforts will be rewarded. However, if you are taking the GRE in the next 6-8 weeks, or if you know you won't commit an hour or two per day to study for the GRE, another test prep program may be a better fit. Regardless of the option you choose, it will be better than going into the GRE blind, or worse yet, forgetting you are taking the test until the "night before".
Go to Kaplan now
20% OFF
Code
SUN20
Official test day experience
Over 5000 practice questions
7 full-length practice tests
Higher Score Guarantee
Claim discount
---
---