How Long Does It Take, What Degree Do You Need, and More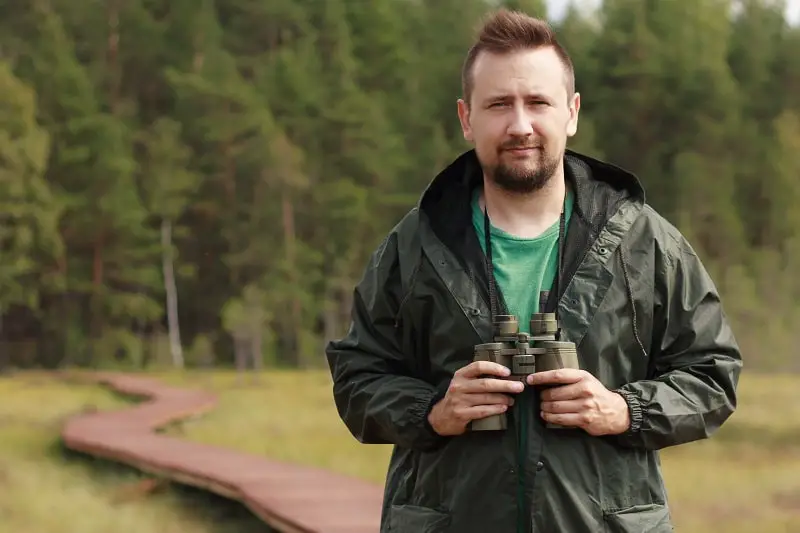 Zoologists and Wildlife Biologists study the origins, behavior, diseases, genetics, and life processes of animals and wildlife. May specialize in wildlife research and management. May collect and analyze biological data to determine the environmental effects of present and potential use of land and water habitats.
Education
Bachelor's degree
---
---
---
---
Table of contents
---
Summary
| | |
| --- | --- |
| Degree | Bachelor's degree |
| Degree field | Zoology, Wildlife Biology, Wildlife Conservation, and Animal Health and Behavior |
| License or certification | Not required |
| Duration to become one | Four years |
| Difficulty to become one | Very Hard |
Zoologists need at least a Bachelor's Degree for entry-level positions, but some positions may require a Master's Degree or a Doctorate Degree. The most common majors for this career include Zoology, Wildlife Biology, Wildlife Conservation, and Animal Health and Behavior. Zoologists do not need any certifications or licenses.
---
Featured Schools
Zoologists and Wildlife Biologists Requirements
Step 1: Study Biology and Math in High School
Zoology is a scientific field, requiring students to have a good understanding of Biology. Aspiring Zoologists should also excel at math due to the technical requirements of the job.
As Zoologists are devoted to the study of animal life, volunteering with animals is also a useful step for high school students. Consider volunteering at an animal shelter, zoo, or aquarium to work more closely with a variety of animal species.
Some Zoology positions require workers to spend a great deal of time outdoors. Spending more time hiking or camping may help aspiring Zoologists become more comfortable with the wilderness. Volunteering and other extracurricular activities also look good on college applications.
Step 2: Earn a Bachelor's Degree
A Bachelor's degree is the minimum educational requirement for Zoologists. Many universities and colleges offer Bachelor's degrees in Zoology and Wildlife Biology. Other suitable degrees include Animal Health and Behavior, Ecology, and Biology with additional coursework in Zoology.
Common courses include animal biology, cellular biology, anatomy, ecology, and wildlife management. Students may also take courses in mathematics and statistics, as this job often requires Zoologists to analyze complex data.
Zoologists frequently use advanced computer software, including geographic information systems (GIS). Taking additional courses in GIS can better prepare students for this career. Undergraduates can also obtain a GIS certificate before seeking employment.
Step 3: Obtain Work Experience
Many Zoologists enter the workforce during college to gain practical experience before entering their field. Look for opportunities for volunteering, internships, or employment.
Some Zoology programs help students find internships and co-op programs. Internships often involve writing research papers and assisting workers at zoos or wildlife centers. These opportunities may also lead to employment after college. If internships are not available, students should look for employment or volunteer at a local animal shelter, zoo, or aquarium.
Animal keeper and Zookeeper are the most common starting jobs for Zoologists. Working during college could shorten the path to becoming a Zoologist, as employers may require related work experience.
Step 4: Expand Your Outdoor Skills
College students should also focus on developing their outdoor skills. Depending on the job, Zoologists may need to drive tractors, ATVs, or boats. They may also need to know how to provide for themselves in the wilderness.
Taking courses in outdoor survival or spending more time camping and backpacking can help aspiring Zoologists gain the necessary skills. If you plan on working at aquariums, you may also need to get a scuba certification.
Step 5: Consider Earning a Master's Degree
Earning a Master's degree is an optional step for most Zoologists. However, a Master's degree may be required for scientific research or senior positions at wildlife facilities. For example, many Zoo Directors hold Master's degrees in Zoology or a related field. It is also common for those seeking senior positions to take courses or pursue degrees in Business Administration or Business Management.
Most Master's degree programs take two years to complete after earning a Bachelor's degree. However, some programs may provide an advanced track for undergraduate students that leads to both a Bachelor's degree and a Master's degree.
Aspiring Zoologists who pursue Master's degrees or Doctoral degrees should choose a specialty. The advanced courses that they take provide the opportunity to focus on specific areas of Zoology. Many Zoologists choose to focus their careers on specific animal groups. For example, Entomologists specialize in insects. Herpetologists work with amphibians and reptiles. Ethologists are experts of animal behavior. Ichthyologists specialize in wild fish.
Choosing a specialty is not required. However, specializing in a different branch of Zoology can provide greater job opportunities outside of zoos and aquariums. For example, employers may favor candidates with specialized knowledge for research positions.
Step 6: Take Part in Research Projects
Participating in research projects increases your career prospects when seeking jobs related to scientific work. Students should actively seek research projects that require additional researchers. For example, a professor or doctoral candidate may accept assistance with their latest project. Students may also find research projects by volunteering at zoos, wildlife centers, or government facilities.
Step 7: Consider Earning a Doctorate
A Doctorate is typically required for research work at universities or working as a Professor of Zoology. Earning a Ph.D. may take four to six years. The first several years are spent on research and coursework while the final years are spent writing a dissertation. A dissertation involves original research. Zoologists may need to complete fieldwork and enlist the help of assistants. Some universities also require Doctoral candidates to attend classes.
Step 8: Seek Entry-Level Work in Zoology
After completing your education, start looking for entry-level jobs in your field. Close to 50% of Zoologists work for the State or Federal government at parks and other government-run facilities. Zoologists also work for zoos, aquariums, and wildlife centers. Along with Zoologist, common job titles include Conservation Biologist and Wildlife Conservationist.
Aspiring Zoologists with previous work experience may be able to apply for positions in their field without starting as a Zookeeper or an Animal Keeper.
Step 9: Join a Professional Organization
Zoologists do not need licenses or certifications for most jobs, but they should keep track of the latest developments in their industry. Joining a professional organization provides access to the latest news. Professional organizations may also help with job opportunities and resources.
Zoologists may join the American Institute of Biological Sciences, Animal Behavior Society, or the Zoological Association of America. Each of these organizations has different membership requirements and fees.
What degree do most Zoologists and Wildlife Biologists have
Bachelor's degree
We did a survey to ask other Zoologists and Wildlife Biologists what degree they had when they first became one. Here are the results.
Bachelor's degree
---
Master's degree
---
Doctoral degree
---
How long does it take
Four years
Zoologists typically need at least a Bachelor's Degree, which takes an average of four years to complete. Additional education may be required for senior positions, but most Zoologists find work soon after college.
---
Learn more about Zoologists and Wildlife Biologists
Find a college with the major you want
---
---