Salary, Job Description, How To Become One, and Quiz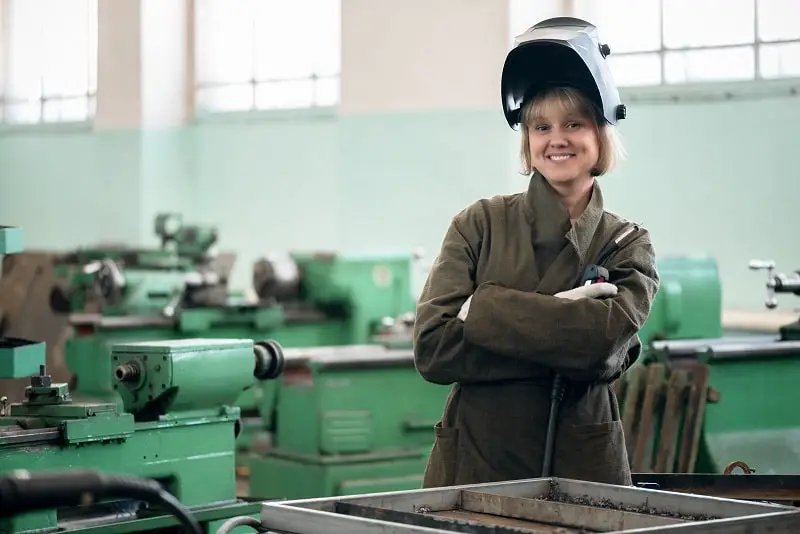 Welding Engineers
The typical responsibility of a Welding Engineer is to incorporate welding processes in the design of new products. They must also ensure that Welders can follow the welding procedures required for the product.
Education
Bachelor's degree
---
---
---
---
---
Find a job you love and you will never work a day in your life.
Confucius
---
Welding Engineers specialize in the use of welding in manufacturing. They are a type of Materials Engineer and often require at least a Bachelor's degree.
Welding Engineers need to understand the principles of Engineering and Welding, which requires a strong background in math and physical sciences. They use welding techniques to engineer better products.
Welding Engineers are employed in a variety of industries, including construction, transportation, and aerospace. Some Welding Engineers may also work as consultants, helping to improve the efficiency of welding processes.
What they do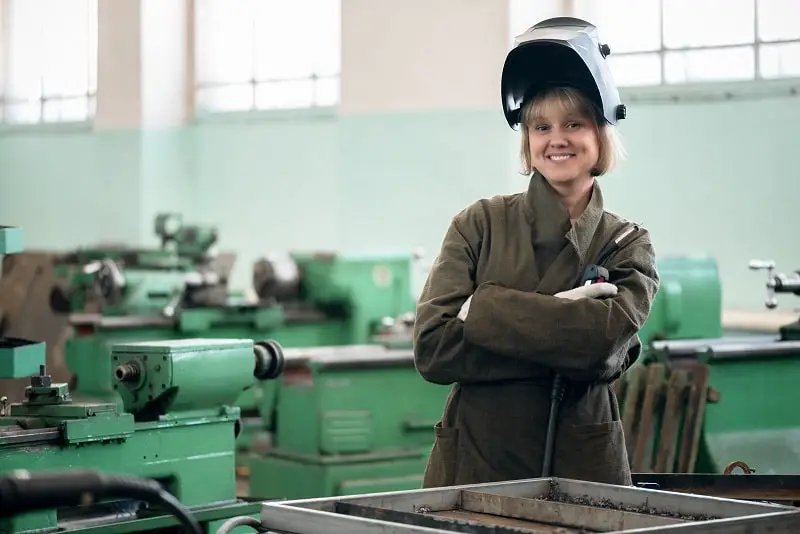 The typical responsibility of a Welding Engineer is to incorporate welding processes in the design of new products. They must also ensure that Welders can follow the welding procedures required for the product.
Incorporate Welding Techniques in Product Designs
If a product requires welded components, a Welding Engineer may be directly involved in the design stage of the project. Welding Engineers use their knowledge of welding principles to improve the structural design of items, making them more durable, lighter, or less costly to produce.
Supervise or Conduct Welding Operations
Supervising welding operations and teaching Welders how to follow specific welding techniques are common responsibilities for Welding Engineers. 
Entry-level Welding Engineers may also perform welding operations, depending on the employer and the project. However, experienced Welding Engineers are less likely to perform the actual welding.
Plan Mass-Production Duties and Processes
Before starting production on a product, a Welding Engineer may be required to plan the duties and processes needed for the project. The Welding Engineer may need to ensure that the facilities are designed for optimal efficiency. This often requires a careful selection of equipment and machinery. 
Welding Engineers may also determine the welding operations that need to be completed by Welders. Other tasks include selecting the materials for the project, estimating costs, and analyzing the timeframe for the production run.
Document Welding Processes and Produce Reports
Welding Engineers may perform a variety of administrative duties, including documenting welding processes and writing reports. They may also complete work orders and track all welding work performed for a project.
Analyze and Improve Existing Welding Processes
Welding Engineers are often responsible for trying to improve existing welding processes. For example, they may attempt to develop stronger welds or adopt new welding techniques and technologies.
Analyzing and improving welding processes occurs more often in the research and development (R&D) departments of large manufacturers. They may employ a team of Engineers, including Welding Engineers, to improve the design of products or the processes used to produce new products.
Featured Schools
---
What is the job like
Pros
You Get to Solve Problems
Welding Engineers help correct design flaws and improve the welding processes used to manufacture new components.
Your Skills Are Needed in Various Industries
Welding Engineers may seek employment in a diverse range of industries, from transportation to aerospace equipment manufacturing.
You May Work in a Variety of Environments
Welding Engineers may work in offices, testing labs, construction sites, and manufacturing facilities, providing a variety of environments to keep the job interesting.
You Can Easily Switch Industries or Specializations
Welding Engineers can use their Engineering background to work in other fields, such as Mechanical Engineering.
Cons
You May Work Long Hours
Welding Engineers often work long hours and full weeks, making it more difficult to maintain an optimal work/life balance.
Some Projects May Require Travel
Along with long hours, Welding Engineers occasionally need to travel to work sites, which may involve being away from family for long periods of time.
Where they work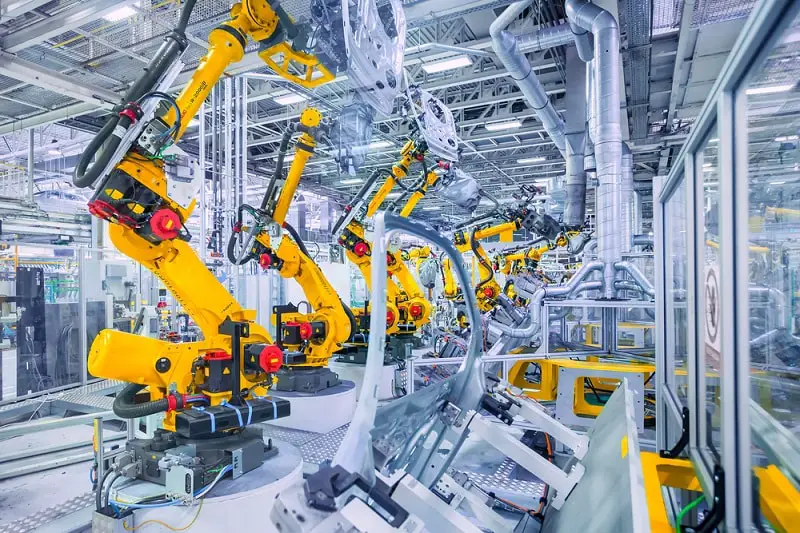 Manufacturing Companies
Aerospace and Aviation Companies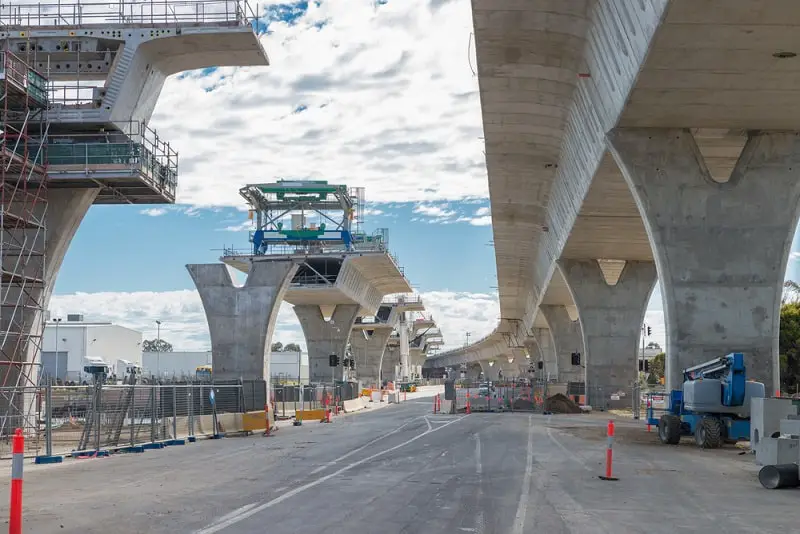 Construction Companies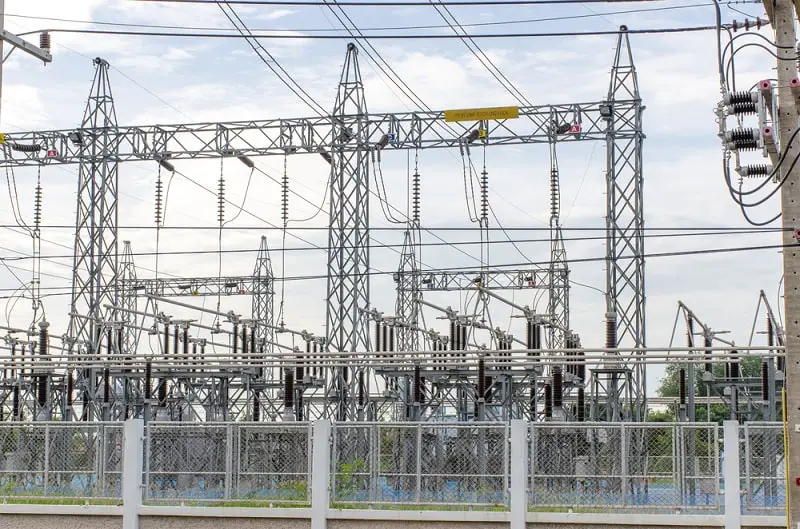 Utilities and Power Companies
---
---
Welding Engineers work for a wide range of companies in various industries, including manufacturing, transportation, and infrastructure. Common employers include manufacturers that manufacture agriculture equipment, automotive components, mining equipment, and construction equipment. They may also work for aerospace and aviation companies, heavy railway equipment manufacturers, and companies involved in bridge and highway construction.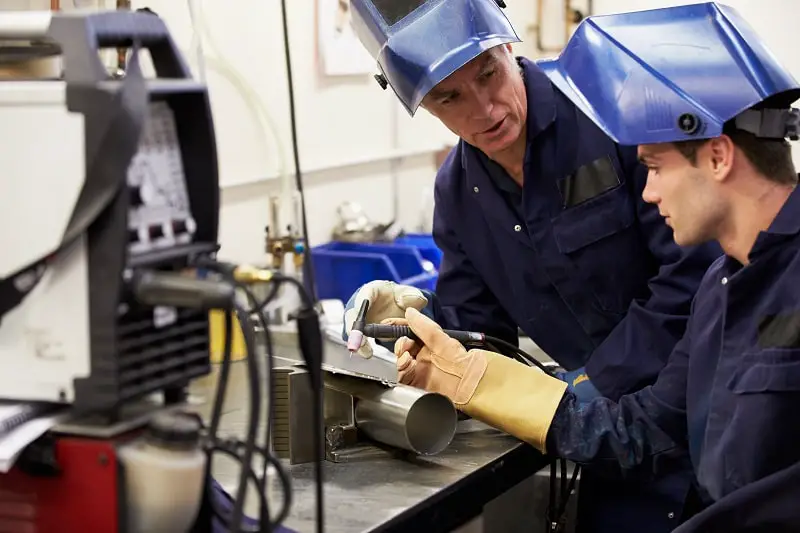 How to become one
Step 1: Study Math and Physics
High school students should focus on math and physics, which provide the foundation for Engineering.
Step 2: Earn a Bachelor's Degree
A Bachelor's degree is typically the minimum educational requirement for becoming a Welding Engineer. The most common fields of study include Mechanical Engineering, Materials Engineering, and Welding Engineering.
Step 3: Consider Earning a Master's Degree
Some Welding Engineers hold Master's Degrees, which may also be needed for senior positions. Graduate students often concentrate on specific areas of Welding Engineering, such as Electronics, Construction, Transportation, or Machinery.
Step 4: Obtain an Entry Level Welding Engineer Job
After finishing college, apply for entry-level positions. Welding Engineers often work for manufacturing plants, construction sites, shipyards, and research laboratories.
Step 5: Obtain the Professional Engineer (PE) License
You will eventually need the PE license to advance your career. Welding Engineers first need to pass the Fundamentals of Engineering (FE) exam and gain professional experience before taking the PE exam to become licensed.
Should you become one
Best personality type for this career
The Builder



People with this personality type likes practical and hands-on work. They prefer working with plants, animals, and real-world materials like wood, tools, and machinery.
You can read more about these career personality types here.
Welding Engineers require good communication skills, as they need to communicate welding techniques to Welders and collaborate with other Engineers. This job also requires strong organizational skills, due to the need to follow specific procedures and engineering principles and standards.
Welding Engineers often have lots of curiosity, as they frequently need to figure out how to improve designs or welding processes. Creativity is also useful, as it allows Welding Engineers to think outside of the box to solve problems.
Take this quiz to see if this is the right career for you.
---
Don't know which career to pursue?
Take the career quiz to find careers that match your personality type.
Take The Career Quiz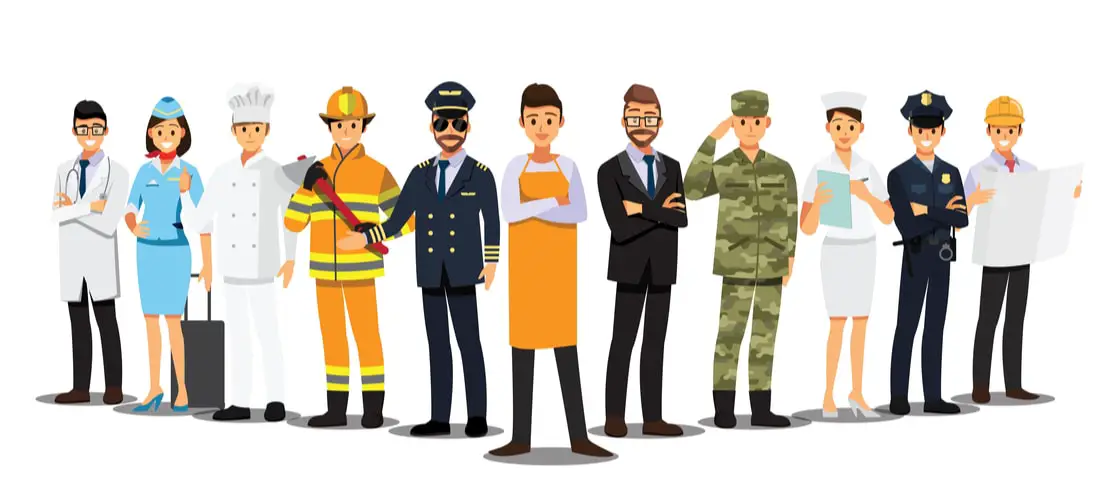 ---