Salary, Job Description, How To Become One, and Quiz
Wedding Planners
Wedding Planners are responsible for planning weddings. They work with couples to choose venues, entertainment, catering, and décor.
Education
No degree required
---
---
---
---
---
Find a job you love and you will never work a day in your life.
Confucius
---
Planning a wedding can be a stressful experience due to the endless decisions to make, which is why couples often hire Wedding Planners. Wedding Planners help couples plan and carry out their dream weddings. They assist with every stage, from planning and organizing the wedding to dealing with vendors and venues on the big day.
Wedding Planners often work out of offices but spend a lot of time at event locations and meeting with clients or vendors. This job involves traveling around your region to scout venues and plan events based on the needs of clients, along with many other responsibilities.
What they do
Wedding Planners are responsible for planning weddings. They work with couples to choose venues, entertainment, catering, and décor.
Consult with Clients to Discuss Wedding Details
Wedding Planners meet with clients throughout the wedding planning process. They typically meet for an initial consultation to discuss the couple's wishes. The consultation helps the Wedding Planner get to know the couple, their budget, and the types of things that they want to include in their wedding.
For example, some couples may want a wedding band while others want a DJ. Some couples may also have specific venues in mind for the reception. Wedding Planners listen to these wishes and provide feedback, ensuring that the couple's plans fit their budget and schedule.
Schedule Tours of Potential Wedding Venues
As part of the wedding planning process, Wedding Planners help couples choose and book venues. They may recommend venues or contact venues that the couple already had in mind. Depending on the wishes of the couple, the Wedding Planner may need to book a venue for the wedding ceremony, the reception, and rehearsal dinner.
The Wedding Planner needs to check the availability and prices of venues and arrange tours as needed. The Wedding Planner is responsible for contacting the managers of venues. Couples may want to tour the location or meet with the staff to ensure that it meets their needs.
Schedule Meetings with Potential Vendors
Along with venues, Wedding Planners help couples select vendors, including caterers, florists, photographers, DJs, wedding bands, and bakers. They contact vendors to discuss availability and arrange meetings.
Experienced Wedding Planners often know which vendors offer the best services or the greatest value. They can help couples compare options to find the best vendors based on their budget and preferences.
Help Clients Finalize Their Wedding Plans
After meeting with clients, touring venues, and comparing vendors, the Wedding Planner helps clients finalize their wedding plans. They review every detail to verify the plans before the Wedding Planner starts booking venues and negotiating contracts.
Negotiate Contracts with Vendors
The Wedding Planner is typically responsible for negotiating contracts with vendors. They already know the couple's budget and attempt to provide them with the best value while ensuring that they receive the venue and vendors that they prefer.
Monitor All Activities on the Day of the Wedding
Along with planning weddings, Wedding Planners ensure that everything runs smoothly on the big day. They monitor all activities on the day of the wedding.
Wedding Planners attempt to handle any issues that arise to ensure that the couple has nothing to worry about. For example, they coordinate with vendors to verify that everyone is arriving on time. They also keep the events of the day moving on schedule, as most weddings involve several changes of venues.
Featured Schools
---
What is the job like
I'm a destination wedding and event planner and the task that tends to take up the most time is research. When a client reaches out to me, I need to find them the perfect wedding or event space as well as the ideal vendors to fit their specific needs and to bring their vision to … Read More
---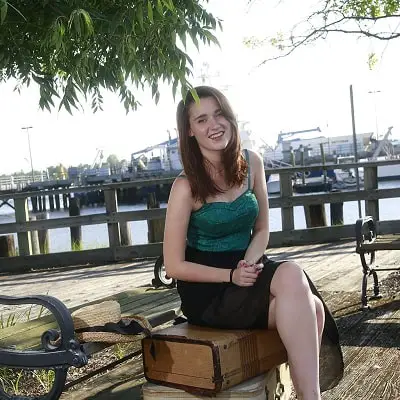 We are a wedding company based in France. We work in the French Alps, along the Riviera, and in Provence. A typical day in the wedding industry starts early and includes lots of spreadsheets! Depending on the event, we start our day at about 6 or 7. We arrive at the venue to oversee the … Read More
---
Pros
Access to Food and Travel
Wedding Planners get to try the best food when helping couples compare caterers and cake makers. Wedding Planners with wealthy clients may also get to travel for overseas weddings.
Limited Educational Requirements
Wedding Planners do not need a specific degree or license, limiting the barriers for those that want to enter this profession. Individuals who lack the resources to attend college may find a stable career in wedding planning.
Gratifying Work
Wedding Planners often enter this field due to their love of planning and helping people. Getting to achieve these goals makes wedding planning a gratifying job.
Attending Weddings and Receptions
Wedding Planners do not partake in the festivities of the wedding but getting to spend time at ceremonies and receptions can be a fun work environment.
Cons
Dealing with Conflict
Wedding Planners occasionally need to resolve conflicts and incidents. For example, the bride may change her mind or argue about a detail of the wedding at the last minute. The Wedding Planner then needs to calm the situation and find a solution. They also need to deal with unexpected issues, such as the DJ running late or the caterer bringing the wrong food.
Handling the Stress of a Wedding
Emotions often run high during a wedding. While Wedding Planners attempt to shoulder the burden of worrying about everything running smoothly, brides may still become anxious. The demands of the job and dealing with emotional clients can be stressful.
Where they work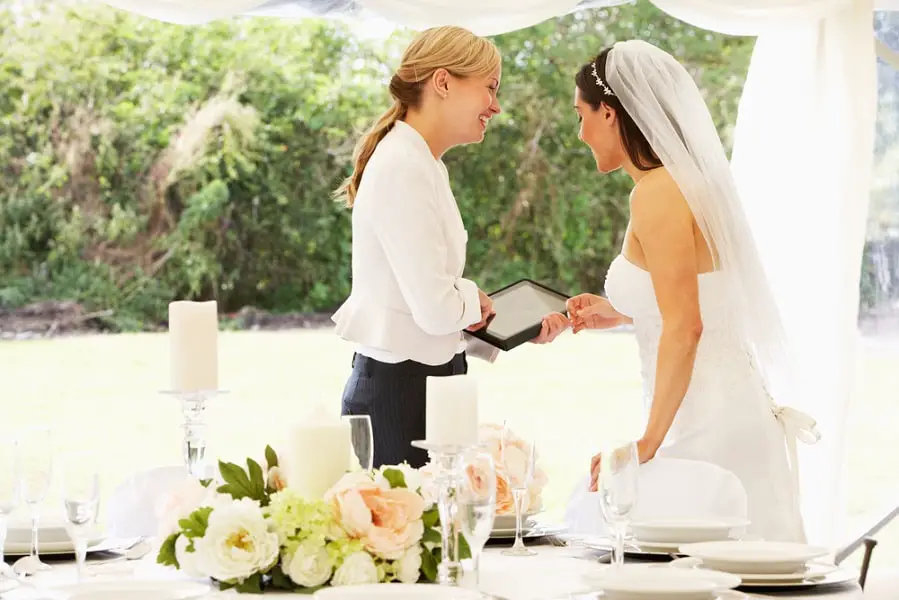 Wedding and Event Planning Companies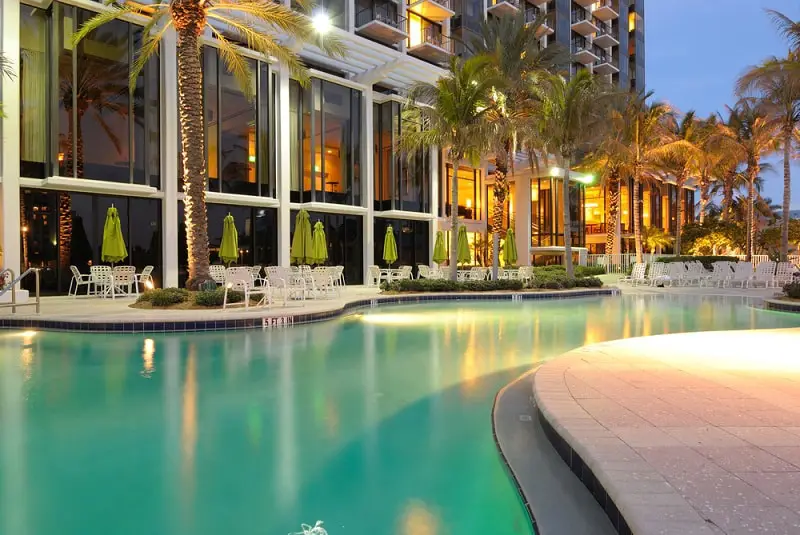 Hotels and Resorts
Venues and Conference Centers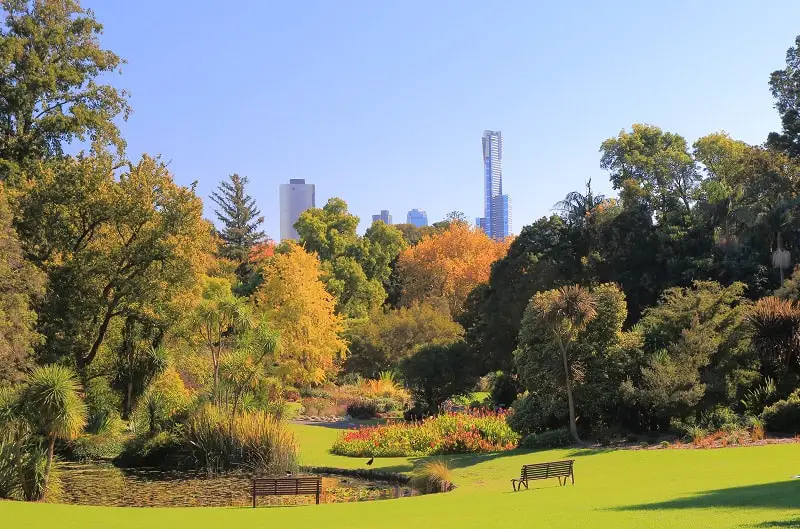 Public Attractions
---
---
While many Wedding Planners are self-employed, most people in this profession work for wedding planning or event planning companies. Wedding Planners may also work at large hotels and resorts that frequently host weddings. Specialized venues and conference centers may also employ Wedding Planners to help bring in more clients. Popular public attractions, such as zoos and parks, occasionally have Wedding Planners on staff.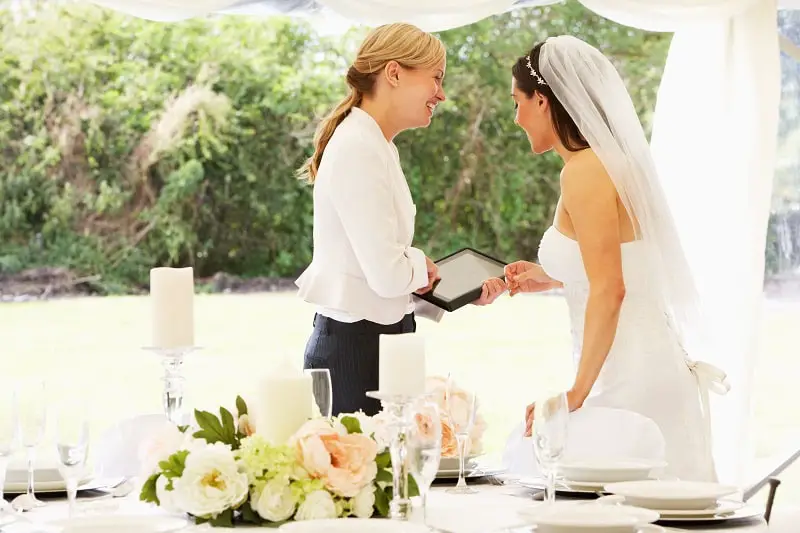 How to become one
Step 1: Learn More About the Wedding Industry
Aspiring Wedding Planners should learn more about this career by studying the wedding industry. Learn about the types of vendors and venues often used for weddings, along with the average prices and times of the year.
Step 2: Consider Earning a Hospitality Degree
A college degree is not required for this job but may increase your career prospects. Many Wedding Planners hold Associate's Degrees or Bachelor's Degrees in Hospitality, Communications, or Liberal Arts.
Step 3: Gain Work Experience
Before finding a job as a Wedding Planner, you may need real-world work experience, typically in the hospitality industry. Wedding Planners frequently gain work experience at restaurants, hotels, and event planning companies.
Step 4: Apply for Wedding Planner Positions
After gaining at least a year or two of work experience, start looking for Wedding Planner jobs. Many Wedding Planners enter the field by working for established Wedding Planners.
Should you become one
Best personality type for this career
The Leader



People with this personality likes to start and work on projects. They also like leading people and making many decisions.
You can read more about these career personality types here.
Wedding Planners are often extroverts with outgoing, friendly personalities, as most of their work involves interacting with other people. Wedding Planners should also be detail-oriented, as they need to coordinate with a variety of vendors and manage many tasks. Creativity is also a common trait of successful Wedding Planners due to the need for creative solutions to problems and creative ideas.
Take this quiz to see if this is the right career for you.
---
Don't know which career to pursue?
Take the career quiz to find careers that match your personality type.
Take The Career Quiz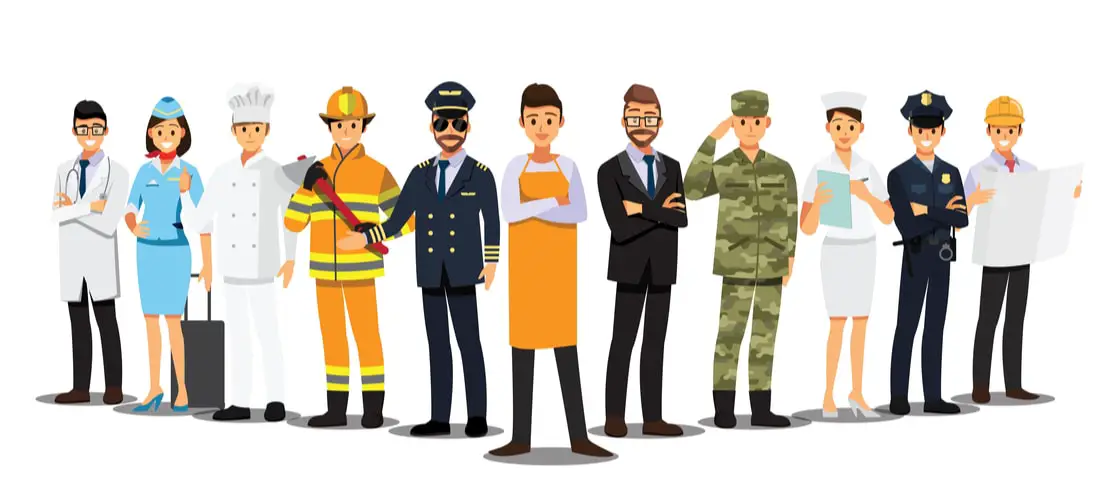 ---