Career Quiz and Most Suitable Personality
Remote Nurses Remote Nurses provide patient care via remote communication methods, such as the telephone or the Internet. A Remote Nurse may discuss health issues or provide treatment recommendations over the phone or via video conferencing technology.
Education
Associate's degree
---
---
---
Find a job you love and you will never work a day in your life.
Confucius
---
Table of contents
---
Career Quiz
In this career quiz, there are 8-10 questions that will give you a pretty good perspective on whether this career is right for you.
There are 3 answers to each question: Dislike, Maybe, and Like.
Answer "Like / Yes" if you tell yourself "Yes! I would love do this" or "Yeah, I'm that type of person".
Answer "Okay / Maybe" if you tell yourself "Umm…I think I will be okay with that".
Answer "Dislike / No" if you tell yourself "Ugh…Sounds boring" or "No way!".
---
Ready? Let's start!
| Question | Yes | Maybe | No |
| --- | --- | --- | --- |
| Can you see yourself assessing a patient's symptoms over the phone? | | | |
| Do you think that you can help patients follow their treatment plans? | | | |
| Are you interested in performing administrative tasks? | | | |
| Do you have the compassion needed to aid the elderly and sick? | | | |
| Do you have good communication skills for coordinating patient care? | | | |
| Can you remain honest and accountable when providing medical advice? | | | |
| Do you have the desire to help improve the well-being of others? | | | |
| Do you want a nursing job that provides flexible scheduling and remote work? | | | |
---
Your Results
Done?
Now count how many points you have.
Dislike = 0 point
Okay = 1 point
Like = 2 points
After you're done counting your points. Click below to view your results.
---
Suitable Personality Type
The Helper



People with this personality type likes to work with people and in teams. They prefer work that allows them to build relationships with others. You can read more about these career personality types here.
Remote Nurses should be compassionate and kind as they often help treat patients who are suffering from illness or injury.
Due to the need to coordinate care with colleagues and Doctors, Remote Nurses also require strong communication skills. You need to be able to communicate clearly to ensure that patients receive optimal care.
As Remote Nurses are entrusted with the well-being of the sick and elderly, they also require honesty and accountability. You must remain trustworthy for patients to follow your advice and hold yourself accountable for the recommendations that you provide.
Find out if Remote Nurse is the right career for you by taking this one minute quiz.
Pros and Cons
Pros
Remote working provides flexible scheduling
Working as a Remote Nurse typically allows you to enjoy a flexible schedule. You may set your hours and have the option of working part-time or full-time.
You get to improve the lives of others
Remote Nurses may provide medical advice and assist with treatments, allowing you to make a positive difference in people's lives.
You have the chance to interact with a wide range of people
Remote Nurses treat people from all walks of life. This helps keep the job interesting and may broaden your perspective on different cultures or demographics.
You may get to work from the comfort of your home
Many Remote Nurses still work in a hospital setting, allowing them to directly interact with colleagues and access medical files. However, some Remote Nurses work from home, which can be convenient.
Cons
Providing care over the phone has limitations
Some Remote Nurses become frustrated with the limitations of offering medical advice over the phone as they cannot interact directly with their patients.
Losing a patient can be an overwhelming experience
Unfortunately, Remote Nurses sometimes need to deal with the loss of a patient, which can be a stressful and overwhelming experience.
Don't know which career to pursue?
Take the career quiz to find careers that match your personality type.
Take The Career Quiz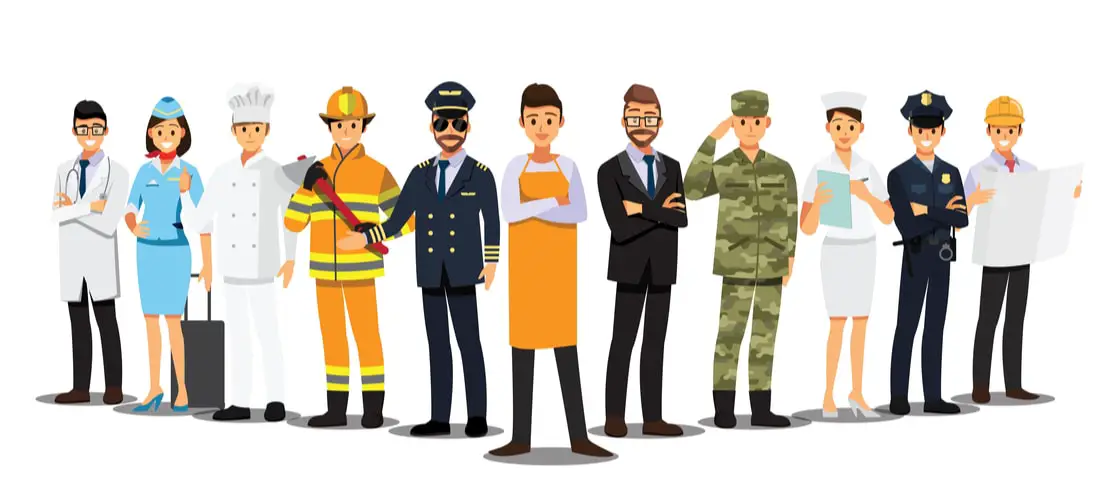 ---