Salary, Job Description, How To Become One, and Quiz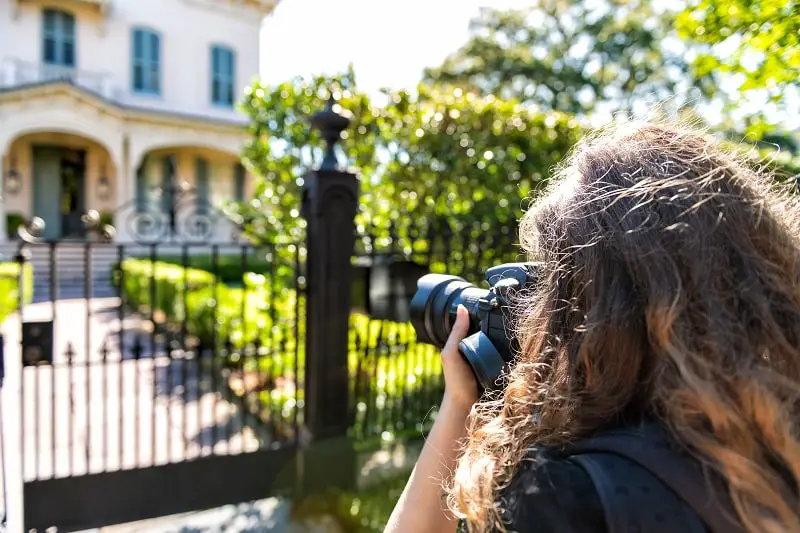 Real Estate Photographers
Real Estate Photographers specialize in creating photos of properties to help Real Estate Agents attract interest in property listings. Real Estate Photographers take photos of the interiors and exteriors of properties, develop film, and digitally touch up photos to present homes and buildings in the best possible light.
Education
No degree required
---
---
Real Estate Photographers help Real Estate Agents and homeowners sell properties faster by capturing appealing photos of properties. They visit homes and commercial buildings to take photos of the rooms and features, giving prospective buyers a better look at the property.
The path to becoming a Real Estate Photographer can be confusing. Real Estate Photographers need specific skills and knowledge for this career, including a strong photography background. They must know how to compose a photo to make the subject more visually interesting. They also perform a variety of job duties, including consulting with clients and touching up photos.
What they do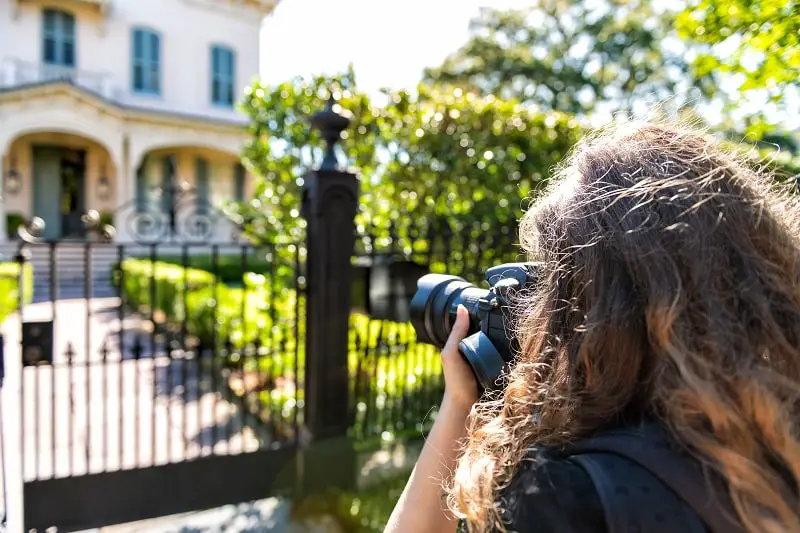 Real Estate Photographers specialize in creating photos of properties to help Real Estate Agents attract interest in property listings. Real Estate Photographers take photos of the interiors and exteriors of properties, develop film, and digitally touch up photos to present homes and buildings in the best possible light.
Photograph Real Estate Properties
The main job of a Real Estate Photographer is to take photos of properties, including residential and commercial properties. They take photos of interior spaces, such as living rooms, bedrooms, bathrooms, and kitchens. They also take photos of the exterior to show the lay of the land and nearby features.
The responsibility of the Real Estate Photographer is to capture the property in the best light. However, they do not stage a property before taking photos. They rely on lighting and shot composition to highlight the features of the property. While Real Estate Photographers are not required to stage each shot, they may make minor changes, such as altering the arrangement of furniture or décor.
Edit or Manipulate Photos for Improved Results
Real Estate Photographers may digitally edit photos to correct issues such as color saturation or contrast. For example, they may realize that the images are too dark or appear washed out. Photo retouching ensures that prospective buyers see the best representation of the property.
Real Estate Photographers may also use manual photo retouching techniques when working with physical rolls of film instead of a digital camera. For example, a Photographer may use dodging and burning techniques to manipulate the photo paper.
Upload Images or Send Images to Client
After editing the photos, the Real Estate Photographer sends them to the client or uploads them to an online platform where the agent can access them. Depending on the contract, the client may request revisions or additional photos if the provided photos do not meet their needs. For example, if the Real Estate Photographer overlooked a specific area of the house, they may need to revisit the property to take additional photos.
Film Video Walkthroughs of Properties
Along with taking photos, some Real Estate Photographers offer to create video walkthroughs for clients. After taking photos of the property, they may use a video camera to film a walkthrough of the main rooms of the house.
Real Estate Photographers may also offer interactive 3D tours, which are typically created by taking a series of photos of each room. The photos are then compiled using specialized 3D software to create a virtual tour of the property.
What is the job like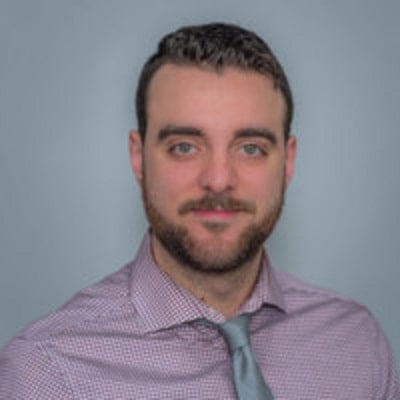 Matthew Digati
Digati Photography
A typical day at my job is usually 1 or 2 photoshoots in the morning, and then editing the photos in the afternoon. I meet the real estate agent at the property they're selling, do a quick walk-through to see what type of photography package is needed, then photograph the property.
Once I'm back at my office, I'll edit the photos and send them to the realtor in 24 hours or less. It's my job to make sure the house looks great, so staging is involved if the homeowner or realtor hasn't already done so. Usually, minimal staging is needed just to set the scene for each photo. All together, photographing 1 house usually takes between 1.5 and 3 hours. Editing usually takes between 1 to 3 hours as well. My key responsibility is to make sure the photos come out looking as good as possible. My photos will represent the house on all the online platforms, so they serve as an introduction to possible buyers.
Pros
I make my own schedule
I'm a business owner
I get to take photographs for a living
I get to see beautiful homes all around my area
I meet many different influential people in the real estate industry
Cons
Editing means a lot of time sitting at my desk on my computer
Not all houses are photography ready, so cleaning is sometimes necessary
There is a lot of driving involved since I travel to each property
---
Pros
Your Job Is Unique
Real Estate Photography is a niche field, which makes your job more unique compared to other areas of photography. Due to the size of the market, you may find it easy to establish yourself as the leading Real Estate Photographer in your area.
You Get to Take Photos for a Living
Working as a Real Estate Photographer is not a physically demanding job. It also offers a lot of flexibility. Other than scheduled photo sessions of real estate properties, you set your own schedule.
You May Fall Back on Your Photography Skills
If you fail to find work in the Real Estate Photography business, you can always rely on your photography skills to find employment or broaden your customer base.
You May Become Your Own Boss
After gaining experience as a Photographer, most Real Estate Photographers open independent studios or offer their services as contractors, allowing you to eventually become your own boss.
Cons
You May Have to Deal with Unsatisfied Clients
Real Estate Photographers occasionally deal with unsatisfied clients, which may require the Photographer to retake photos or offer a refund.
There Are Limited Job Opportunities
Most Real Estate Photographers work as freelance contractors, which provides limited job opportunities for those who seek full-time employment instead of self-employment.
Where they work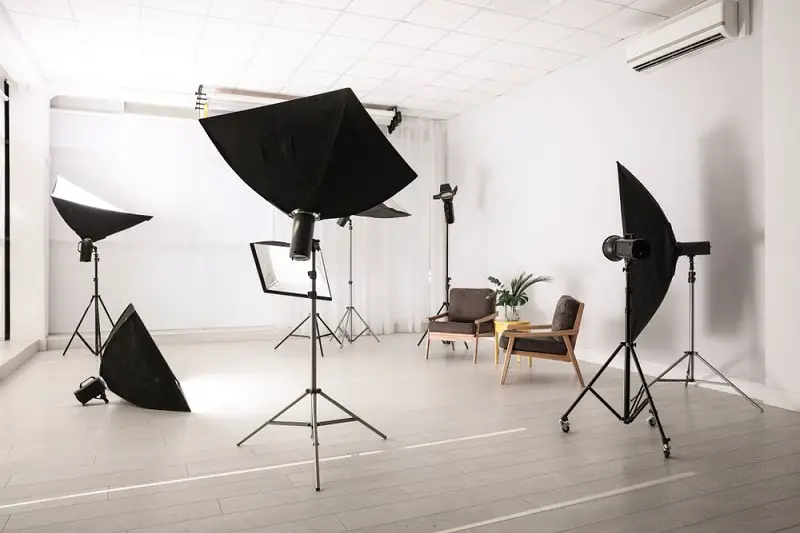 Photography Studios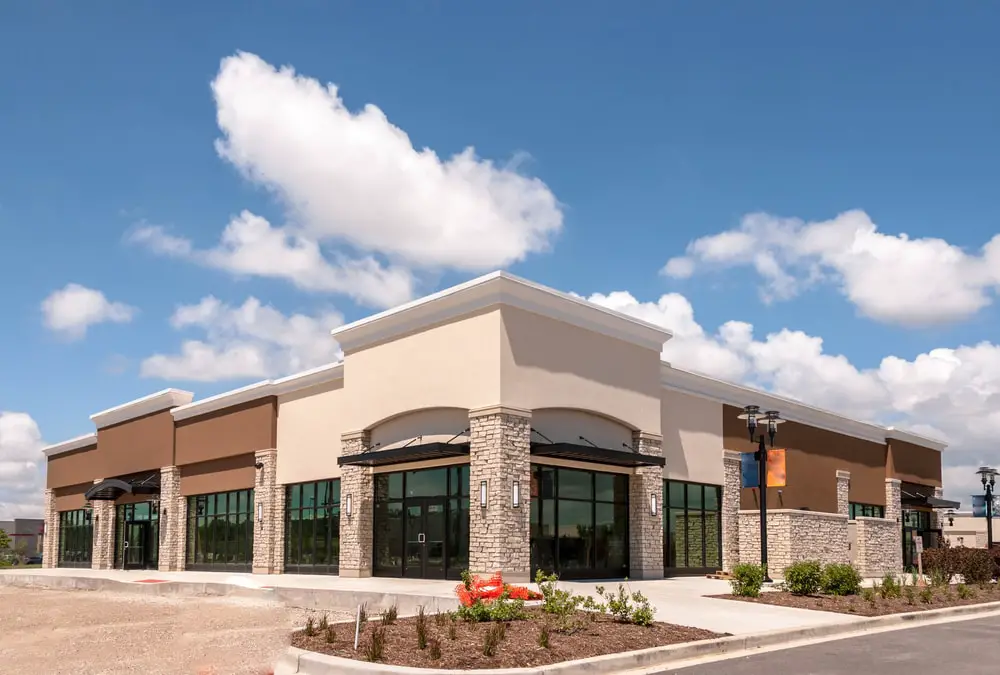 Real Estate Firms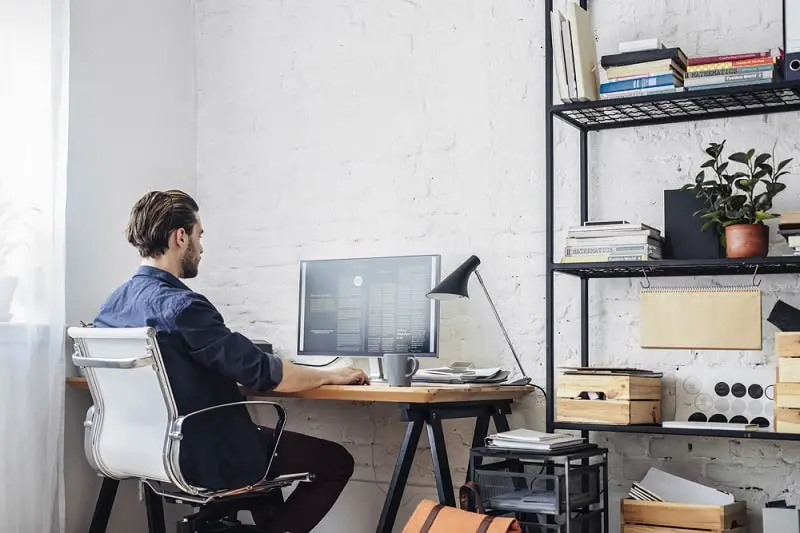 Freelancers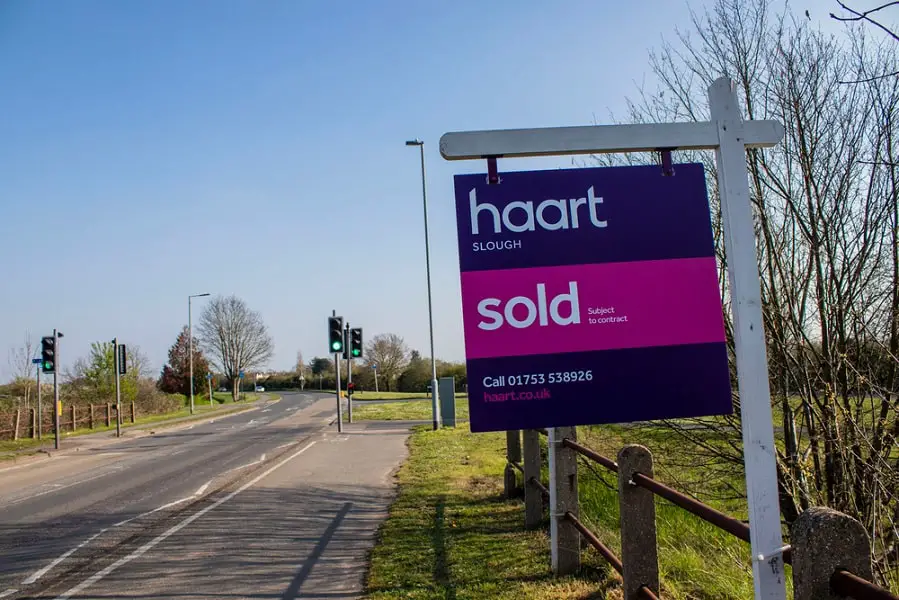 Real Estate Listing Websites
---
---
Most Real Estate Photographers are self-employed and work as freelancers or establish private photography studios that specialize in Real Estate Photography. Real Estate Photographers may also find employment at photography studios that offer real estate photography services. Some real estate firms may also hire Real Estate Photographers instead of working with outside studios and freelancers. Real estate listing websites may occasionally hire Real Estate Photographers.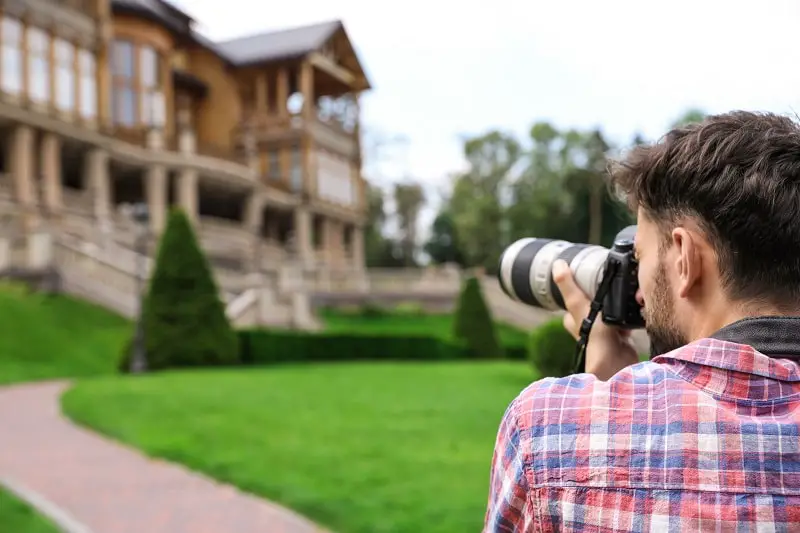 How to become one
Step 1: Take Photography in High School
Most high schools offer photography classes, which allows aspiring Real Estate Photographers to begin developing their photography skills.
Step 2: Earn an Associate's Degree or a Bachelor's Degree
An Associate's Degree or a Bachelor's Degree may be required for Real Estate Photographers who plan on working for an employer instead of working as a freelancer. Many Real Estate Photographers also earn degrees to improve their photography skills. Photography is the most common major.
Step 3: Practice Photography and Build a Portfolio
Photography studios that employ Real Estate Photographers typically want to review portfolios when comparing candidates. As soon as you receive your first camera, start taking photos and building a portfolio. Select your best photos to include in your portfolio. This may include photos that are unrelated to real estate.
Step 4: Start Applying for Entry-Level Positions
After working on your photography skills and building a portfolio, start applying for entry-level jobs. You may need to start as a Photographer in a related field before finding work as a Real Estate Photographer. For example, you may find employment at a photography studio that specializes in portraits or wedding photography.
Step 5: Look for Real Estate Photographer Jobs
Start looking for Real Estate Photographer jobs after gaining a year or two of work experience. If you struggle to find an employer, you may consider offering your services to local Real Estate Agents.
Should you become one
Best personality type for this career
The Artist


People with this personality likes to work with designs and patterns. They prefer activities that require self-expression and prefer work that can be done without following a clear set of rules.
You can read more about these career personality types here.
Successful Real Estate Photographers are often creative, as creativity helps photographers compose more visually appealing photos. Real Estate Photographers are also often logical, detail-oriented individuals, as they need to consider a variety of factors for each shot, such as available light, the selection of lenses, and camera settings. Real Estate Photographers should also have patience, as they occasionally need to wait for clients or optimal lighting conditions.
Take this quiz to see if this is the right career for you.
---
Don't know which career to pursue?
Take the career quiz to find careers that match your personality type.
Take The Career Quiz