Salary, Job Description, How To Become One, and Quiz
Cinematographers
Cinematographers are primarily in charge of the camera and lighting crews on sets. They define the overall look of each shot and instruct others to ensure that the project has a consistent tone.
Education
No degree required
---
---
A Cinematographer is in charge of camera crews and lighting crews on film, television, and other live-action productions. Also called a Director of Photography, a Cinematographer is often responsible for setting the style and tone of the production. They work with the Director, Set Producers, and other creative individuals to set scenes before filming.
Working as a Cinematographer can be a rewarding career for those who love photography. The job requires many of the same skills used by professional Photographers, including the ability to compose visually appealing scenes.
Cinematography is also a highly technical field. Cinematographers need to understand how lighting and other elements influence the overall atmosphere of the shot. They are also involved in creative projects from the start, helping to bring storyboards or scripts to life.
If you enjoy film and photography, consider exploring a career in Cinematography. Here is what you should know.
What they do
Cinematographers are primarily in charge of the camera and lighting crews on sets. They define the overall look of each shot and instruct others to ensure that the project has a consistent tone.
1. Carefully consider the placement and movement of cameras
The key considerations of a Cinematographer include the placement and movement of cameras. They work with the Director, camera crews, and lighting crews to set a scene and determine the position of the cameras. Camera movement is also used to help heighten emotion or suspense.
Along with placing cameras, Cinematographers help place actors and other elements on the set. This may involve arranging the location of actors to convey a specific emotion.
2. Choose different types of lenses to create different images
Cinematographers may use different types of lenses for a project. The lens often determines the depth of field of the shot. For example, a wide-angle lens may be used to a close-up shot to give viewers a better view of surrounding elements. However, a lens with greater depth may be needed to showcase a sprawling landscape.
3. Work with a team to set the tone of the project before starting production
Cinematographers are typically involved in projects from the very start, helping to shape the tone of the project during pre-production. During this process, the Cinematographer works with a variety of individuals including the Director, Producers, and Writer.
The Cinematographer assists with the development of the visual style for the project. For example, when filming a documentary, the Cinematographer may help the Director and Producers choose between using archival footage or re-enactments.
4. Determine the lighting for every scene and location
Lighting significantly influences the overall visual style of a shot. Cinematographers are often responsible for using lighting to control the depth and contrast of the image.
As with placing the camera for each shot, the Cinematographer needs to ensure that each shot has the right lighting. This may involve the use of stage lighting or the arrangement of elements to use more natural lighting.
5. Attend rehearsals to enhance the composition of each shot
Cinematographers working on film or TV productions typically need to attend actor rehearsals. The rehearsals give the Cinematographer a chance to adjust the layout of the shot or adjust the composition based on changes to the script.
6. Support and elevate the vision of the director
The various tasks and responsibilities of the Cinematographer revolve around the need to support and elevate the vision of the Director. The Cinematographer may have the freedom to introduce new ideas for shots, but the Director has ultimate control over every component on the set.
What is the job like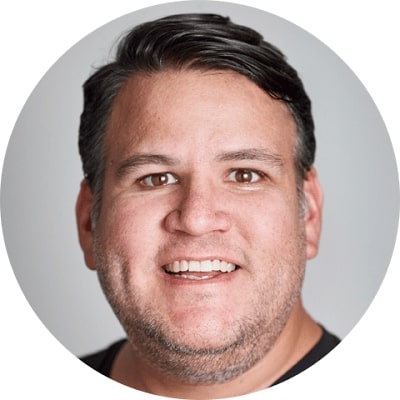 As a Director and Cinematographer shooting food and beverage TV commercials I have two kinds of "typical days": shoot days, and non-shoot days.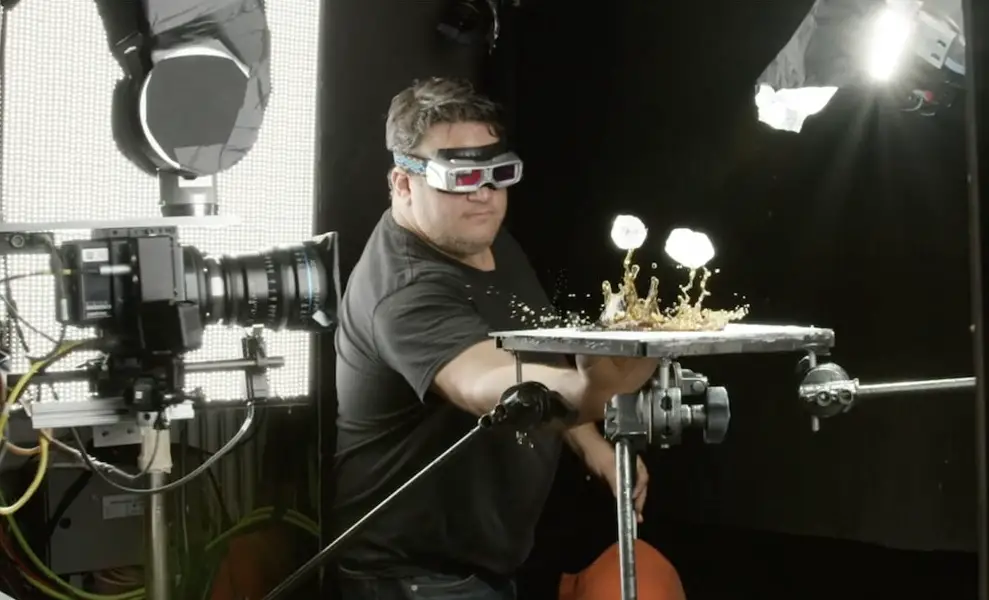 Shoot days
Shoot days are usually long 12+ hour days. Making a TV commercial is an incredibly tedious process making sure we capture the essence of the product and make the client happy. My responsibility is to make sure creatively and technically we are telling a compelling product story and making sure the client is happy. I manage the film crew to achieve this goal.
Non-shoot days
On non-shoot days, Most of my time is spent working on pre-production and post-production of other shoots. This involves making storyboards, planning shoot schedules, supervising video editors, and meetings with clients and my team. Along with this, we spend time on marketing campaigns and direct reach-outs to get new clients.
Pros
The Pros of my job are that I get to work as a creative doing really creative work. As a visual storyteller, I get to do some really fun things and get paid well to do it for some of the world's biggest brands. When we create something the brand loves it is very fulfilling.
Cons
The cons are not knowing when the next job may be coming, and the stress of managing the ups and downs financially. Also, there is no calling in sick. Without the director, the production can not go on, so this job requires intense dedication. I've worked jobs with broken bones, with the flu, and so many other difficult moments.
---
Pros
You get to do what you love
Cinematography is a career for those who love photography and composing shots. You get to spend your time in a creative environment while helping to set the overall tone and look of the project.
Meet new people
Working in the film industry as a Cinematographer gives you the chance to meet and work with a diverse range of people from different cultures including celebrities.
Work in interesting locations
You get to travel the world, visit exotic locations and capture the beauty of different landscapes on film.
Cons
Long working hours
Working as a Cinematographer isn't a 9-5 job with weekends off. Film crews often work long days, which can be tiring. Depending on the project, you may even need to work on holidays and miss specific events.
Responsibility for camera equipment
The camera equipment is expensive. The Cinematographer is often responsible for maintaining cameras and lenses, which adds an additional responsibility to the job.
Where they work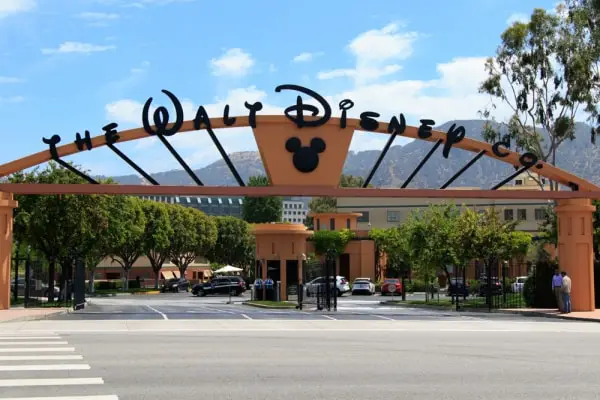 Hollywood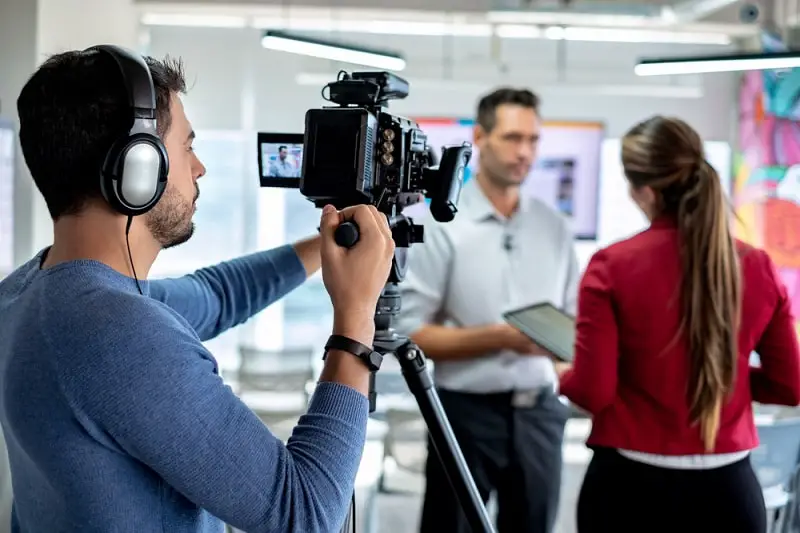 TV Broadcasting Stations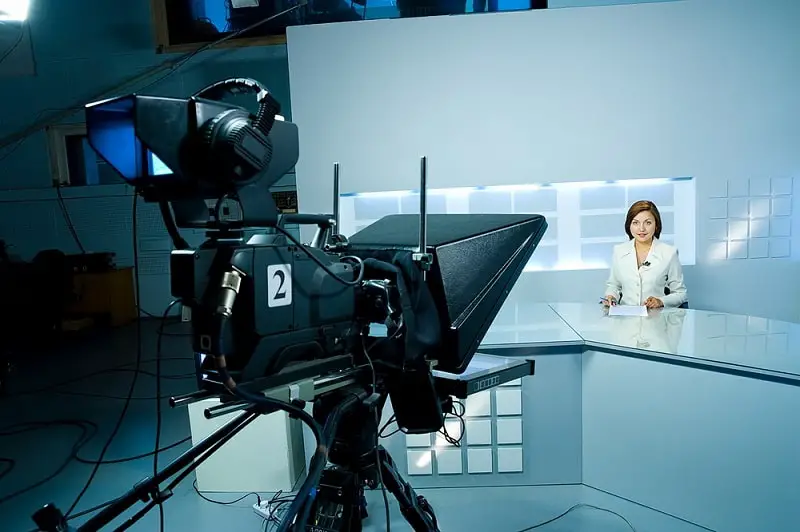 Local News Stations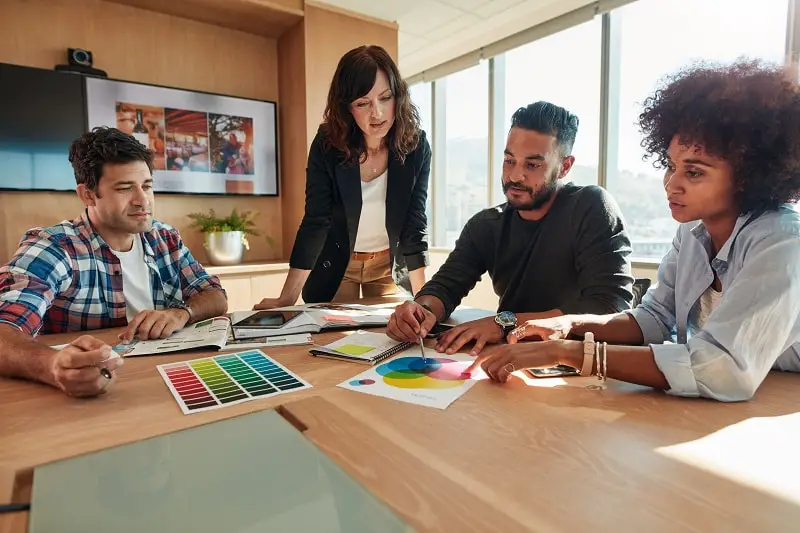 Advertising Agencies
---
---
While many Cinematographers pursue careers in the film industry, they can also work in advertising or local television production. For example, a Cinematographer may work for an ad agency to help develop more effective commercials or work with local television stations to produce news programs or public access content.
Cinematographers may work outdoors or indoors, depending on the nature of the project. They also typically work with others, especially when filming a movie.
How to become one
Step 1. Take photography courses in high school
You can start your path to becoming a Cinematographer by taking photography courses in high school. Cinematographers rely on many of the basic principles and technical aspects of photography. You need to understand what it takes to make a visually compelling scene. Along with photography, you may gain a background in the arts by taking drama classes or film production classes. However, film production classes are not a common option.
Step 2. Enroll in Film School or a Film Program
To obtain the necessary skills to become a Cinematographer, consider enrolling in a Film School or a Bachelor's Degree Program in Film. Schools and degree programs provide the foundation needed for this career while also providing valuable internship opportunities.
Step 3. Start shooting your own productions
Directors and Producers tend to look at past work when hiring a Cinematographer. To build your resume, you need to have film packages that you can showcase. Begin developing your portfolio by filming small productions on your own.
Step 4. Find entry-level camera-related work
There is no entry-level Cinematographer position. However, many Cinematographers gain work experience by accepting positions as Camera Operators, Key Grips, gaffers, or Assistant Camera Operators.
Step 5. Start applying for projects
After gaining real-world experience and building a portfolio of film packages, start reaching out to Directors and Producers or local television stations.
Should you become one
Best personality type for this career
The Artist


People with this personality likes to work with designs and patterns. They prefer activities that require self-expression and prefer work that can be done without following a clear set of rules.
You can read more about these career personality types here.
Cinematographers need to be artistic individuals. This is a highly creative job that involves a variety of artistic skills, including a thorough understanding of lighting techniques and an eye for detail. It also helps to have an outgoing personality as most projects involve collaboration.
Take this quiz to see if this is the right career for you.
---
Don't know which career to pursue?
Take the career quiz to find careers that match your personality type.
Take The Career Quiz