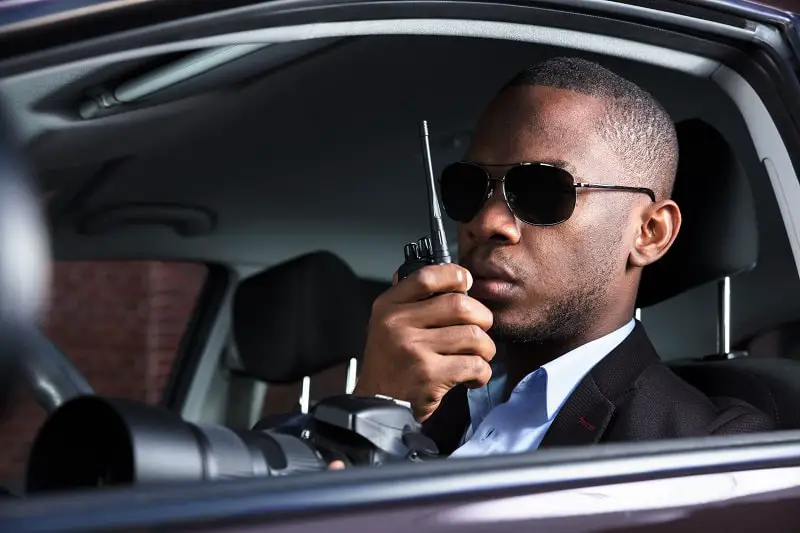 Police Detectives
Police Detectives conduct investigations to prevent crimes or solve criminal cases.
Education
No degree required
---
---
---
---
Police Detectives conduct investigations to prevent crimes or solve criminal cases.
Provide testimony as a witness in court.
Check victims for signs of life, such as breathing and pulse.
Obtain facts or statements from complainants, witnesses, and accused persons and record interviews, using recording device.
Secure deceased body and obtain evidence from it, preventing bystanders from tampering with it prior to medical examiner's arrival.
---
Average salary
$85020 per year
Average hourly wage
$41 per hour
---
Police Detectives with little to no experience tend to make between $43800 and $57560 while the more experienced ones can earn over $107000 per year.
| Top 5 paying states | Hourly | Annual |
| --- | --- | --- |
| DC | $59 | $122,460 |
| AK | $57 | $118,360 |
| CA | $52 | $107,120 |
| HI | $51 | $107,010 |
| NJ | $49 | $102,600 |
One of the easiest ways to increase your salary as a Police Detective is to move to a higher paying state like DC. Right now, the highest paying states for Police Detectives are DC, AK, CA, HI and NJ.
However, a higher pay at DC doesn't guarantee that you will make more because the living expenses at DC might be twice as high than where you are currently at now.
Three other factors that can increase your salary as a Police Detective is the degree you hold, the industry you work in, and lastly the company you work for.
---
Recommended degree level
No degree required
We asked other Police Detectives what degree they had when they got the job and most of them said they had a High School Diploma followed by an Associate's Degree.
Other than that, we also asked them what did they major in and here are the most popular majors that came up.
Natural Resources Law Enforcement and Protective Services
Criminal Justice/Police Science
Criminalistics and Criminal Science
Law Enforcement Investigation and Interviewing
Law Enforcement Record-Keeping and Evidence Management
---
Here are some of the pros and cons of being a Police Detective.
PROS
Suitable for people who likes to solve problems mentally
Suitable for people who wants independence and likes to work on their own and make decisions
This career is perfect for people who love to work both indoors and outdoors.
It is not too difficult to get into this career. Previous work-related skill, knowledge, or experience is required for this career.
CONS
Not suitable for people who likes to work with designs
Demand for this career is growing very slowly
Long working hours (More than 40 hours per week)
---
Is this job meaningful
78%
---
74% of Police Detectives said they were satisfied with their job and 78% said they feel like their job is making other people's lives better.
---
Best personality for this career
The Thinkers and The Entrepreneurs
You can read more about these career personality types here.
People who are suitable for this job tends to like working with ideas, and require an extensive amount of thinking. They like searching for facts and figuring out problems mentally..
They also like starting up and carrying out projects. They like leading people and making many decisions. Sometimes they require risk taking and often deal with business.
---
---
Learn more about Police Detectives
---
Related career information
Police Detectives job description, Police Detectives salary, Police Detectives information, what is the job of a Police Detective like, pros and cons about Police Detectives, colleges and universities for Police Detectives, is Police Detectives the right career for me, careers in Criminal Justice and Law Enforcement
Similar careers
Agent, Alcohol Law Enforcement Agent, Burglary Investigator, City Detective, Crime Scene Investigator, Criminal Investigations Division Investigator, Criminal Investigator, Deputy Sheriff, Detective, Detective Sergeant
Additional resources
---