Police, Fire and Ambulance Dispatchers operate radio, telephone, or computer equipment at emergency response centers. Receive reports from the public of crimes, disturbances, fires, and medical or police emergencies. Relay information to law enforcement and emergency response personnel. May maintain contact with caller until responders arrive.
Question callers to determine their locations, and the nature of their problems to determine type of response needed.
Determine response requirements and relative priorities of situations, and dispatch units in accordance with established procedures.
Record details of calls, dispatches, and messages.
Provide emergency medical instructions to callers.
---
Featured Schools
Average salary
$43290 per year
Average hourly wage
$21 per hour
---
911 Operators with little to no experience tend to make between $26590 and $32710 while the more experienced ones can earn over $51480 per year.
| Top 5 paying states | Hourly | Annual |
| --- | --- | --- |
| CA | $32 | $65,530 |
| AK | $29 | $59,640 |
| WA | $28 | $57,440 |
| MN | $27 | $56,490 |
| OR | $27 | $56,220 |
One of the easiest ways to increase your salary as a Police, Fire and Ambulance Dispatcher is to move to a higher paying state like CA. Right now, the highest paying states for 911 Operators are CA, AK, WA, MN and OR.
However, a higher pay at CA doesn't guarantee that you will make more because the living expenses at CA might be twice as high than where you are currently at now.
Three other factors that can increase your salary as a Police, Fire and Ambulance Dispatcher is the degree you hold, the industry you work in, and lastly the company you work for.
---
Recommended degree level
No degree required
We asked other 911 Operators what degree they had when they got the job and most of them said they had a High School Diploma followed by an Associate's Degree.
Other than that, we also asked them what did they major in and here are the most popular majors that came up.
NA
---
Here are some of the pros and cons of being a Police, Fire and Ambulance Dispatcher.
PROS
Suitable for people who likes to follow routines
Suitable for people who values relationships between co-workers and customers and wants to work in a friendly non-competitive environment
This career is perfect for people who love to work indoors.
It is easy to get into this career. Some previous work-related skill, knowledge, or experience is required for this career.
CONS
Not suitable for people who likes to work with designs
Salary is below average
---
Is this job meaningful
85%
---
74% of 911 Operators said they were satisfied with their job and 85% said they feel like their job is making other people's lives better.
---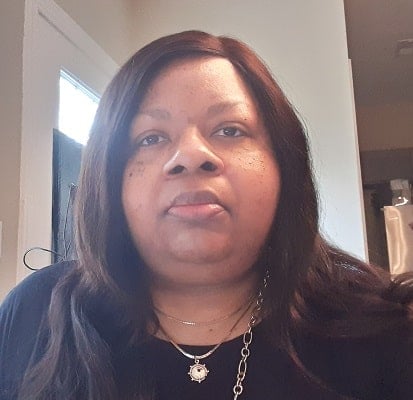 Melissa Parks
Metro Nashville Police Department, Nashville TN
I was a 911 Dispatcher for 5 years in the Metro Nashville Police Department, Nashville TN. I can still say, without hesitation, that it was one of the best positions I've ever had, and I was very good at it. I could have retired as a career dispatcher, save for a few aspects impossible to … Read More
---
---
Best personality for this career
The Organizers and The Builders
You can read more about these career personality types here.
People who are suitable for this job tends to like following set procedures and routines. They like working with data and details more than with ideas..
They also like work activities that include practical, hands-on problems and solutions. They like working with plants, animals, and real-world materials like wood, tools, and machinery.
---
---
Find a college with the major you want
---
Related career information
911 Operators job description, 911 Operators salary, 911 Operators information, what is the job of a Police, Fire and Ambulance Dispatcher like, pros and cons about Police, Fire and Ambulance Dispatchers, colleges and universities for Police, Fire and Ambulance Dispatchers, is Police, Fire and Ambulance Dispatchers the right career for me, careers in Office and Administration
Similar careers
911 Dispatcher, 911 Emergency Dispatcher, 911 Emergency Services Dispatcher, 911 Operator (Nine One One Operator), 911 Public Safety Dispatcher, 911 Telecommunicator, Alarm Operator, Call Person, Call Taker, Communications Officer
Additional resources
---