Salary, Job Description, How To Become One, and Quiz
Pet Groomers
Pet Groomers groom pets for clients, which may involve washing, shampooing, and cutting the pet's hair. Some Pet Groomers exclusively groom dogs while others work with multiple species.
Education
No degree required
---
---
---
---
---
Find a job you love and you will never work a day in your life.
Confucius
---
Pet Groomers help pets look their best. However, there is a lot more to this job than you may think. Along with trimming fur, Pet Groomers bathe pets and clip nails. They also typically need specialized training, as grooming a pet is not always an easy task.
Working as a Pet Groomer is not for everyone. Pet Groomers occasionally deal with troublesome pets and large dog breeds. However, animal lovers may enjoy the work atmosphere. Before pursuing this career, it helps to learn more about the duties of a Pet Groomer and the steps needed to become one.
What they do
Pet Groomers groom pets for clients, which may involve washing, shampooing, and cutting the pet's hair. Some Pet Groomers exclusively groom dogs while others work with multiple species.
Wash and Shampoo Pet Hair
Before cutting or trimming a pet's hair, Pet Groomers typically wash and shampoo the hair. They may bathe the pets and comb out any gnarls or matted hair. After bathing the pet, the Pet Groomer thoroughly dries the hair before starting the trimming process.
Trim Pet Hair Based on the Client's Wishes
After brushing the pet's hair, the Pet Groomer begins trimming and cutting. As with cutting human hair, the style of the trim depends on the client's requests. For example, a pet owner may want to keep a ball of hair at the end of their dog's tail or keep the hair on the ears longer.
Pet Groomers have a variety of tools for trimming and shaping fur. They may use scissors or shears with various attachments. Pet Groomers carefully trim around sensitive areas, such as the ears and paws.
Along with trimming and shaping the hair or fur, the Pet Groomer may need to clip nails. Some Pet Groomers also offer extras, such as painting the nails or brushing the teeth.
Maintain a Clean Work Area
Throughout the day, Pet Groomers need to frequently clean up after themselves. They may sweep dog hair off the floor, wipe down the grooming table, and disinfect and clean the grooming utensils. Pet Groomers may also receive help with cleaning and other tasks. Some of the larger pet grooming businesses employ assistants to handle basic duties, such as cleaning and scheduling appointments.
Travel to Client's Homes to Groom Pets
Some pet grooming businesses offer mobile services, which means that they travel to client's houses. When working for a grooming business that offers these services, a Pet Groomer may frequently go to clients' homes. The vehicle is typically provided by the business.
The mobile pet grooming unit typically includes all the tools of the trade. The Pet Groomer may even groom the pet's hair inside the back of the vehicle.
Soothe and Comfort Anxious Pets
Most pets dislike being handled by strangers, which can make it difficult to groom a pet. Pet Groomers often need to soothe anxious or frightened pets throughout the grooming process. Unlike Veterinarians, Pet Groomers cannot administer medications to calm nervous dogs or cats.
---
Featured Schools
---
What is the job like
Pros
You Get to Make Pets Look Better
Pet Groomers get to improve the appearance of pets, which can make this career extremely rewarding.
You Spend Your Time Around Animals
Animal lovers should enjoy this job as they get to spend most of their time working with animals.
Pet Groomers Are Needed Everywhere
Pet Groomers can often relocate without struggling to find work, as Pet Groomers are needed in every region.
You Do Not Need a College Degree
Pet Groomers can start working right out of high school, as this job does not require a college degree.
Cons
Dealing with Angry Pet Owners
Pet Groomers occasionally need to deal with unsatisfied customers.
You May Need to Groom Difficult Pets
Working with large dog breeds or frightened pets includes a minor risk of injury, which can be scary or a little intimidating.
Where they work
Pet Grooming Salons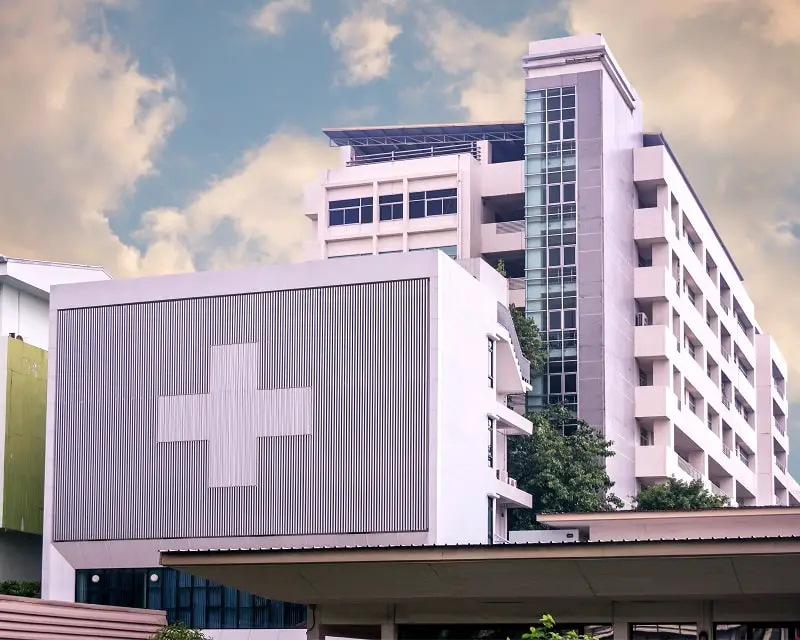 Animal Hospitals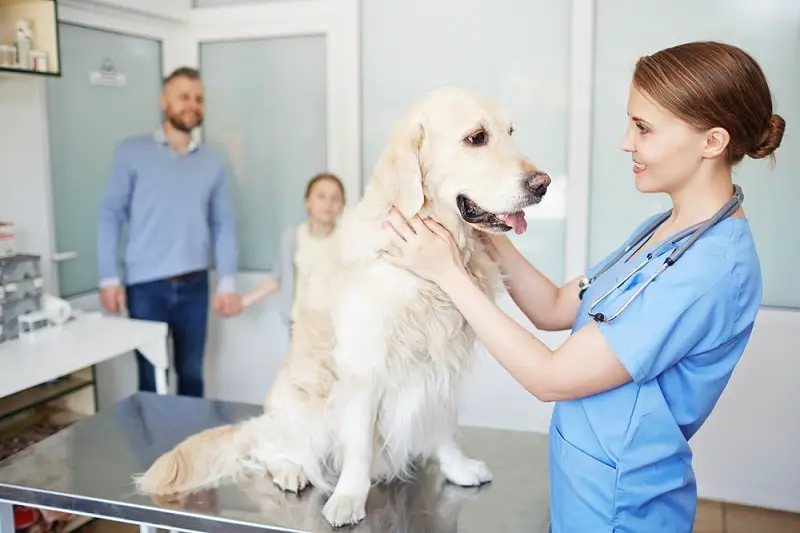 Pet Clinics
Pet Stores
---
---
Many Pet Groomers work at salons that specialize in pet grooming. However, some Pet Groomers visit pet owners in their homes instead of requiring owners to bring pets to a salon. Pet Groomers may also work at animal hospitals and pet clinics, as pets occasionally need grooming before certain operations or procedures. Major pet stores occasionally offer pet grooming services and may employ several Pet Groomers.
How to become one
Step 1: Volunteer to Gain Experience with Animals
Pet Groomers need at least a high school diploma or a GED. During high school, start gaining experience working with animals by volunteering at animal shelters or clinics.
Step 2: Attend a Pet Grooming Workshop or Course
Most Pet Groomers develop their grooming skills by completing pet grooming workshops or courses offered in their area.
Step 3: Become a Certified Dog Groomer
Becoming a certified dog groomer is an optional step but may make it easier to find employment. The certification is available through the National Dog Groomers Association of America (NDGAA).
Step 4: Start Looking for Work
After completing a workshop or becoming a certified dog groomer, begin looking for Pet Groomer jobs at grooming businesses or animal hospitals.
Should you become one
Best personality type for this career
The Builder



People with this personality type likes practical and hands-on work. They prefer working with plants, animals, and real-world materials like wood, tools, and machinery.
You can read more about these career personality types here.
Pet Groomers require patience as trimming and shaping fur involves precision, especially when trimming around the paws and ears. Strong interpersonal skills are useful for working well with pet owners and the personnel at the grooming business. Good analytical thinking skills are useful for assessing the demeanor of a pet to reduce the risk of frightening the animal.
Take this quiz to see if this is the right career for you.
---
Don't know which career to pursue?
Take the career quiz to find careers that match your personality type.
Take The Career Quiz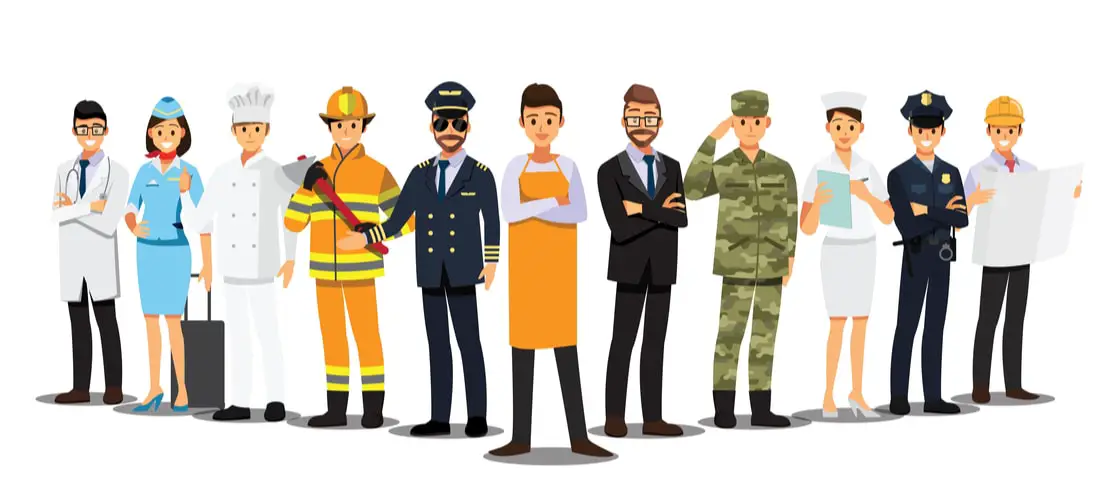 ---