How Long Does It Take, What Degree Do You Need, and More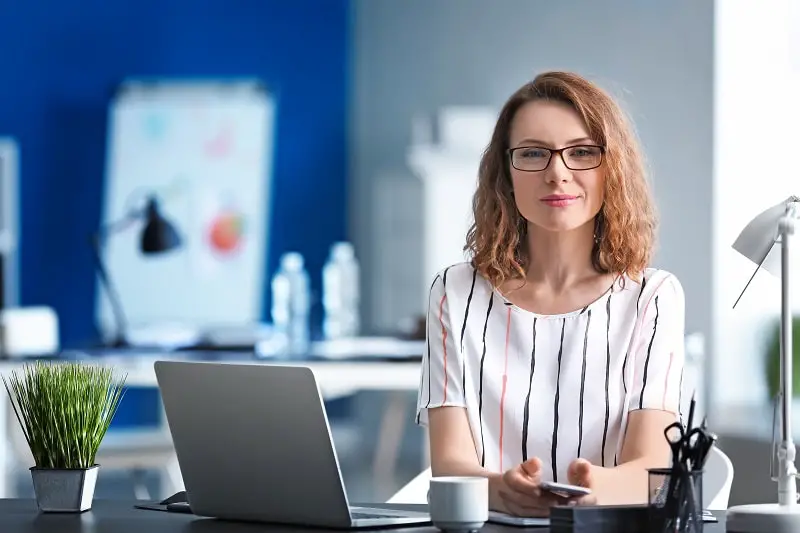 Marketing Managers plan, direct, or coordinate marketing policies and programs, such as determining the demand for products and services offered by a firm and its competitors, and identify potential customers. Develop pricing strategies with the goal of maximizing the firm's profits or share of the market while ensuring the firm's customers are satisfied. Oversee product development or monitor trends that indicate the need for new products and services.
Education
Bachelor's degree
---
---
---
---
Table of contents
---
Summary
| | |
| --- | --- |
| Degree | Bachelor's degree |
| Degree field | Marketing, Advertising, Business Administration, Public Relations, and other related fields |
| License or certification | Not required |
| Duration to become one | 2 to 6 years |
| Difficulty to become one | Hard |
Marketing Managers typically need a Bachelor's degree, but some employers may only require an Associate's degree while others require a Master's degree.
While Marketing is the most common major for Marketing Managers, they may also major in Advertising, Business Administration, Public Relations, and other related fields.
Marketing Managers do not need any licenses or certifications but may earn voluntary technical certifications to showcase their proficiency.
---
Featured Schools
Marketing Managers Requirements
Step 1: Study Marketing in High School
Some high schools offer Marketing classes, which can give aspiring Marketing Managers an early start on their education. If Marketing classes are not available, students should take related courses, such as Economics and History.
Maintaining a good grade point average (GPA) is also recommended, as a high GPA often makes the college admission process a little easier.
Step 2: Earn an Associate's Degree
Marketing Managers can find work with just an Associate's degree, especially in regions with smaller markets, such as the Midwest. An Associate's degree may also be suitable for those who plan on pursuing a Master's degree, as some Master's programs only require two years of undergraduate study.
An Associate's degree should qualify individuals for entry-level marketing jobs, such as Marketing Assistant or Marketing Representative. With enough experience, individuals may eventually reach the position of Marketing Manager, but an advanced degree can shorten that path.
Aspiring Marketing Managers may enroll in Associate's programs in Marketing, Business Management, or Advertising.
Step 3: Earn a Bachelor's Degree
A Bachelor's degree is typically the minimum educational requirement for Marketing Managers at large organizations and in metro areas of the United States. Most Marketing Managers hold a Bachelor's degree in Marketing, Business Administration, or a related field.
Many Marketers also choose to focus on specific areas of marketing, such as Consumer Merchandising, Pharmaceutical Marketing, Marketing Research, or Apparel and Textile Marketing.
Step 4: Earn a Master's Degree
Larger organizations are likely to prefer candidates with a Master's of Business Administration (MBA) degree. Most MBA programs take 18 to 26 months to complete. An MBA showcases a higher level of knowledge related to business management, which is necessary for managing an entire marketing department.
Students who earn an MBA develop improved leadership and people management skills. MBA programs also cover business finances, managing difficult situations, and hiring techniques.
Many colleges offer MBA specializations, including General Management, International Business, and Marketing. An MBA in Marketing includes courses in accounting, macroeconomics, and microeconomics. Students may also explore different areas of marketing, such as digital commerce, consumer behavior, social media marketing, and market forecasting.
While Marketing is already a specialization within the MBA program, some programs allow students to choose an additional concentration. Some of the niche concentrations include eCommerce, global marketing, and luxury marketing.
Step 5: Seek Entry-Level Marketing Jobs
No matter the level of education, Marketing Managers typically start with entry-level jobs. While work experience can be a stand-in for education, earning a higher degree provides an advantage.
Aspiring Marketing Managers should also consider gaining experience while still enrolled in college. Working during the summer or obtaining a part-time job can provide hands-on experience and potential connections for finding employment after college.
Common entry-level jobs include Marketing Assistant, Marketing Representative, and Junior Marketer. The job title varies but the duties typically revolve around basic administrative tasks and assisting with marketing projects.
Individuals who want to become Marketing Managers should try to excel at their position and earn promotions and more responsibilities.
Step 6: Join a Marketing Association
Step 7: Obtain Voluntary Certifications
Voluntary certifications are available for Marketing Managers. While these certifications are not required, they can improve the resume when applying for Marketing Manager positions.
Both AIPMM and AMA offer certifications for marketing professionals. Some of the most obtained certifications include Professional Certified Marketer (PCM), Marketing Management Certification, and Certified Product Manager.
Most of the certifications do not have any eligibility requirements. However, the associations recommend that applicants have at least a Bachelor's degree and several years of professional marketing experience.
Step 8: Get Promoted to Marketing Manager
After putting in the time in smaller roles, start seeking Marketing Manager positions. If a position does not open at their current place of employment, aspiring Marketing Managers should extend their search to other organizations, cities, or states.
What degree do most Marketing Managers have
Bachelor's degree
We did a survey to ask other Marketing Managers what degree they had when they first became one. Here are the results.
Bachelor's degree
---
Master's degree
---
First Professional degree
---
How long does it take
2 to 6 years
Most Marketing Managers have Bachelor's degrees, which often take four years to earn. However, some Marketing Managers only earn Associate's degrees while others earn Master's degrees. The degree required often depends on the company and region.
---
Find a college with the major you want
---
---