How Long Does It Take, What Degree Do You Need, and More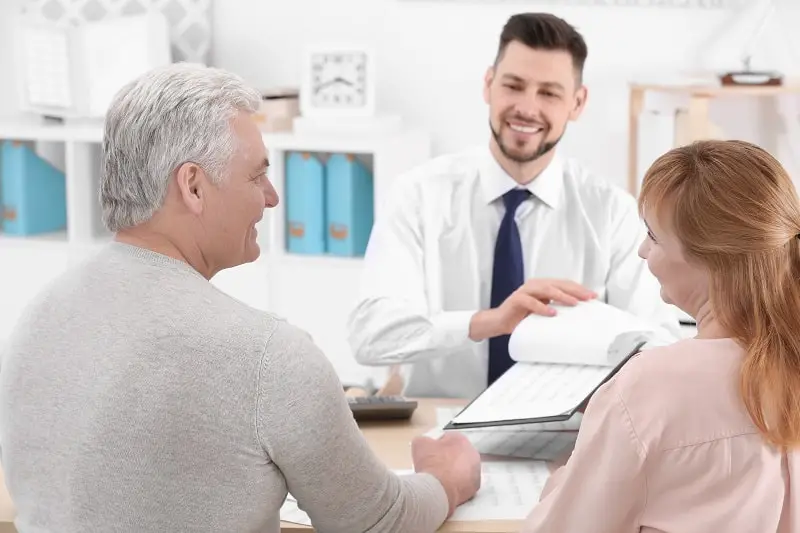 Insurance Underwriters review individual applications for insurance to evaluate degree of risk involved and determine acceptance of applications.
Education
Bachelor's degree
---
---
---
---
Table of contents
---
Summary
| | |
| --- | --- |
| Degree | Bachelor's degree |
| Degree field | Finance, Business, Economics, or Mathematics |
| Duration to become one | Four years |
| Difficulty to become one | Hard |
Insurance Underwriters often need at least a Bachelor's degree before looking for jobs. Many Insurance Underwriters major in Finance, Business, Economics, or Mathematics. Advancing in this field typically requires Insurance Underwriters to earn certifications through nationally recognized organizations.
---
Insurance Underwriters Requirements
Step 1: Complete Relevant Courses in High School
Insurance Underwriters need to understand mathematics, finance, and economics to review insurance applications. High school students can prepare for this career by taking classes on these topics. Completing advanced placement (AP) classes in math and economics may also increase your ability to get into the college or university of your choice.
Step 2: Earn a Bachelor's Degree
Insurance Underwriters typically need at least a Bachelor's degree. No specific degree is required. Common majors include Finance, Business, Economics, and Mathematics. Taking Computer classes may also be helpful as Insurance Underwriters need strong computer skills.
No matter the field of study, students should complete Risk Management courses. Some colleges may also offer courses in Property Insurance, Life and Health Insurance, and other topics directly related to this career.
Step 3: Look for a Job as an Insurance Underwriter Trainee
Employers typically hire entry-level Insurance Underwriters immediately out of college. You should not need any previous work experience in another industry before finding your first job.
New Insurance Underwriters often work as trainees for one to two years. You may work under the supervision of a senior Insurance Underwriter to learn common risk factors and your employer's policies. Some employers also have training programs that provide classroom instruction on the basic principles of underwriting.
At first, you will mostly work on basic applications. As you gain more experience, you will work more independently and complete more complex insurance applications.
Step 4: Obtain a Certification from a National Organization
There are several voluntary certifications available for Insurance Underwriters. Most certifications require you to have two years or more of underwriting experience, which means that you need to find your first underwriting job before applying for certification.
The Institutes, which include the American Institute for Chartered Property Casualty Underwriters (AICPCU) and the Insurance Institute of America (IIA), are the leaders for Insurance Underwriting certifications.
The AICPU offers a training program for new Insurance Underwriters. You can obtain the Associate in Personal Insurance (API) or the Associate in Commercial Underwriting (ACU). These programs take about two years to complete. You must also pass an exam after completing the program to obtain the API or ACU designations.
After you gain work experience, you can seek additional professional certifications. The most common certification for experienced Insurance Underwriters is the Chartered Property and Casualty Underwriter (CPCU) credential. Obtaining this credential requires you to pass 8 out of 11 training courses and have at least three years of underwriting experience.
If you plan on working in the life or health insurance industries instead of casualty and property insurance, you may consider obtaining certifications from the National Association of Health Underwriters (NAHU). The NAHU offers the Registered Employee Benefits Consultant (REBC) designation and several professional certifications for Underwriters who underwrite health insurance applications.
Step 5: Consider Completing a Master's Degree Program
While a Bachelor's degree is the minimum educational requirement for Insurance Underwriters, senior positions occasionally require an advanced degree. Earning a Master's degree in Business Administration or a related field of study may increase your chance of promotion and advancement.
What degree do most Insurance Underwriters have
Bachelor's degree
We did a survey to ask other Insurance Underwriters what degree they had when they first became one. Here are the results.
Bachelor's degree
---
High School Diploma
---
Associate's degree
---
How long does it take
Four years
Employers tend to look for applicants who have at least a Bachelor's degree. After graduating, you can start looking for work as an Insurance Underwriter. However, you may need to earn an industry certification to advance your career.
---
Learn more about Insurance Underwriters