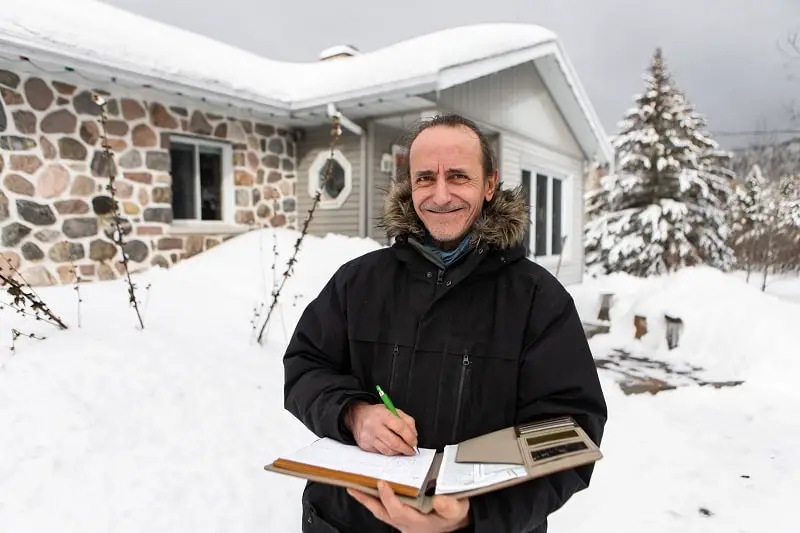 Government Property Inspectors and Investigators
investigate or inspect government property to ensure compliance with contract agreements and government regulations.
---
How To Become a Government Property Inspector and Investigator
How long does it take, what degree do you need and more.
---
In this requirements guide for Government Property Inspectors and Investigators, you will find out what do you need to become a Government Property Inspector and Investigator, how hard is it, and what does it take to become one.
After reading this, you will be able to plan for your future if you want to be a Government Property Inspector and Investigator.
---
---
Recommended degree level
Bachelor's Degree
We did a survey to ask other Government Property Inspectors and Investigators what degree they had when they became a Government Property Inspector and Investigator. Here are the results.
Bachelor's Degree
---
Associate's Degree
---
a Post-Secondary Certificate
---
One of the most common questions that we always get is what major or degree do I need to become Government Property Inspectors or what courses do I need to take.
We also asked Government Property Inspectors what did they major in college or university and here are the top 5 most popular majors that came up.
---
Most employers require inspectors to have at least a high school diploma and considerable knowledge of construction trades. Property inspectors typically learn on the job. Employers also seek candidates who have studied engineering or architecture or who have a certificate or an associate's degree that includes courses in building inspection, home inspection, construction technology, and drafting. A growing number of construction and building inspectors are entering the occupation with a bachelor's degree, which often can substitute for related work experience.
---
---

Interested in becoming ? Find the right schools that can help you to become one. You will need some of your details to get you matched with the right college or university. This service is free thanks to our sponsors.
Questions to ask the university or college:
How many students are in the program?
Is your program accredited?
How many faculty members do you have? Do they hold the right credentials?
What is your job placement rate?
Does your school hold career fairs or other on-campus events with employers? How many employers typically attend?
How many of your students have at least one internship by graduation?
---
---
---
Improve Your
Test Score
Studying for a standardized test for your college admissions?
Improve your test scores on SAT, ACT, GRE, and GMAT.
Read more
---
---
---
You may need some previous work-related skill, knowledge or experience to be a Government Property Inspector and Investigator. For example, an electrician must complete three or four years of apprenticeship or several years of vocational training, and often must have passed a licensing exam, in order to perform the job.
Careers in this difficulty category will usually need 1 or 2 years of on-the-job training and informal training with experienced workers. These careers usually involve using communication and organizational skills to coordinate, supervise, manage, or train others to accomplish goals. Similar careers include hydroelectric production managers, travel agents, electricians, court reporters, and medical assistants.
---
Related work experience required
6 months to 1 year
6 months to 1 year
---
4 to 6 years
---
2 to 4 years
---
Job training
6 months to 1 year
6 months to 1 year
---
3 to 6 months
---
1 to 3 months
---
---
---
License and certifications
Do you need any license or certification
Requirements vary by state
---
Many states and local jurisdictions require some type of license or certification. Typical requirements for licensure or certification include a certain amount of experience in the field; minimum education, such as a high school diploma; and passing a state-approved exam.
---
---
We asked other Government Property Inspectors if they could only have 5 skills, what would they be. Here is what they said.
= Hot in-demand that most employers are looking for
---
---
---
Just like any other job, you will need certain know-hows to excel at your job. Government Property Inspectors are generally very knowledgeable in these 5 key areas.
---
---
---
Start your journey to be
Get the best college for Government Property Inspectors
---
---
Discover the best colleges for your $$$
---
---
Find colleges have the highest earning grads
---
---
Yes, I'm sure
---
---
Credit Analysts

analyze credit data and financial statements of individuals or firms to determine the degree of risk involved in extending credit or lending money. Prepare reports with credit information for use in decision making.

Salary

$82300

Farm Labor Contractors

recruit and hire seasonal or temporary agricultural laborers. May transport, house, and provide meals for workers.

Salary

$52930

Agricultural Inspectors

inspect agricultural commodities, processing equipment, and facilities, and fish and logging operations, to ensure compliance with regulations and laws governing health, quality, and safety.

Salary

$45970

Risk Management Specialists

analyze and manage risk management issues by identifying, measuring, and making decisions on operational or enterprise risks for an organization.

Salary

$77580

Loan Counselors

provide guidance to prospective loan applicants who have problems qualifying for traditional loans. Guidance may include determining the best type of loan and explaining loan requirements or restrictions.

Salary

$49820
---
Learn more about Government Property Inspectors and Investigators
Find a college with the major you want

---
Related to Government Property Inspectors and Investigators Requirements
Government Property Inspectors and Investigators requirements, how to become Government Property Inspectors, degree required to be a Government Property Inspector and Investigator, Government Property Inspectors and Investigators license and certifications, majors to be a Government Property Inspector and Investigator, is it hard to become a Government Property Inspector and Investigator and how long does it take