Career Quiz and Most Suitable Personality
Executive Chefs The Executive Chef is the leader in the kitchen. The reputation of the restaurant and how the kitchen runs is dependent on the skills of this individual. He or she is in charge of the kitchen staff, including the Sous Chef, the line cooks, and the rest of the kitchen staff. They also need to make sure that the food is prepared perfectly before it is served to the customers.
Education
Associate's degree
---
---
---
Find a job you love and you will never work a day in your life.
Confucius
---
Table of contents
---
Career Quiz
In this career quiz, there are 8-10 questions that will give you a pretty good perspective on whether this career is right for you.
There are 3 answers to each question: Dislike, Maybe, and Like.
Answer "Like / Yes" if you tell yourself "Yes! I would love do this" or "Yeah, I'm that type of person".
Answer "Okay / Maybe" if you tell yourself "Umm…I think I will be okay with that".
Answer "Dislike / No" if you tell yourself "Ugh…Sounds boring" or "No way!".
---
Ready? Let's start!
| Question | Yes | Maybe | No |
| --- | --- | --- | --- |
| Are you interested in being in charge of a busy kitchen? | | | |
| Are you willing to train kitchen staff to prepare and present your food? | | | |
| Are you comfortable designing and creating the menu for a restaurant? | | | |
| Are you detail oriented so that you can make sure each plate is perfectly arranged before it goes out to the guests? | | | |
| Can you handle the pressure of making sure food is prepared and presented to guests during a busy night? | | | |
| Do you have excellent communication skills to oversee and manage a staff? | | | |
| Do you enjoy cooking? | | | |
| Are you comfortable working on the weekends and during holidays in a restaurant? | | | |
---
Your Results
Done?
Now count how many points you have.
Dislike = 0 point
Okay = 1 point
Like = 2 points
After you're done counting your points. Click below to view your results.
---
Suitable Personality Type
The Leader



People with this personality likes to start and work on projects. They also like leading people and making many decisions. You can read more about these career personality types here.
As an Executive Chef, you need to be able to run a busy kitchen with a lot of people. You need to be able to perform well under pressure, and you need to be very detail-oriented. You should be detail-oriented because you will need to make sure that the food is presented just right. In addition, you need to be creative so that you can come up with menus for the restaurant. Finally, you should be a good communicator and have great organizational skills. You also need to get along well with other people because you will have a crew in the kitchen.
Pros and Cons
Pros
You can build your reputation as a chef
If you want to be recognized for your menu and your culinary style, working as an Executive Chef allows you to develop a reputation so that you can gain recognition and fame.
You work in a clean and luxurious kitchen
If you love cooking, you can work in some of the most luxurious kitchens in the world. You will have access to everything you need to prepare any food you desire.
You can prepare your favorite menu
When you work as an Executive Chef, you will be able to choose the menu.
You get experience running a kitchen
As the Executive Chef, you are in charge of the entire kitchen, and this gives you valuable experience running the kitchen.
Cons
You are responsible for every detail
Even though you might have a fully staffed kitchen working on each menu, you are responsible for every detail. If anything goes wrong, it is your reputation on the line.
You can work long hours
During busier times or holidays, you will likely work long hours. You might miss spending valuable time with your family.
Don't know which career to pursue?
Take the career quiz to find careers that match your personality type.
Take The Career Quiz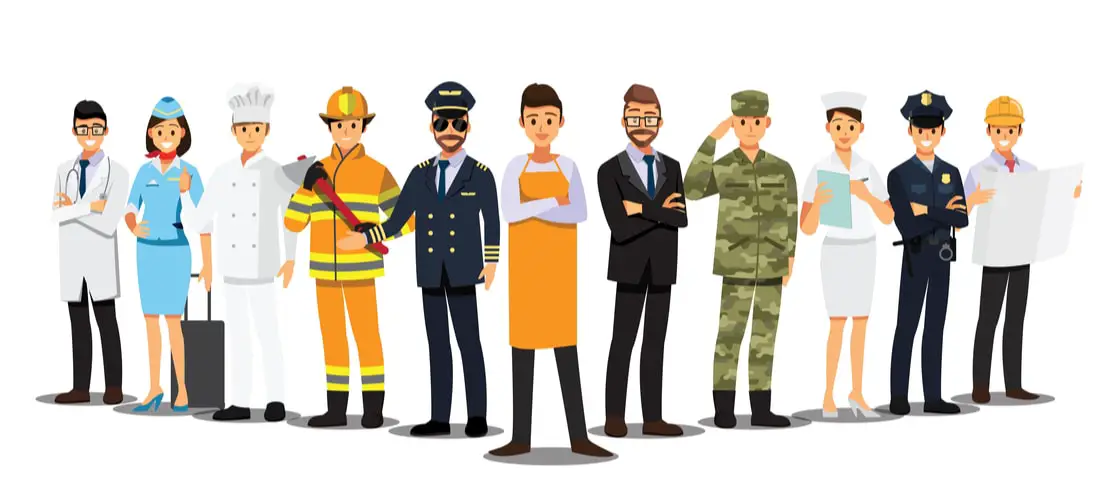 ---