Salary, Job Description, How To Become One, and Quiz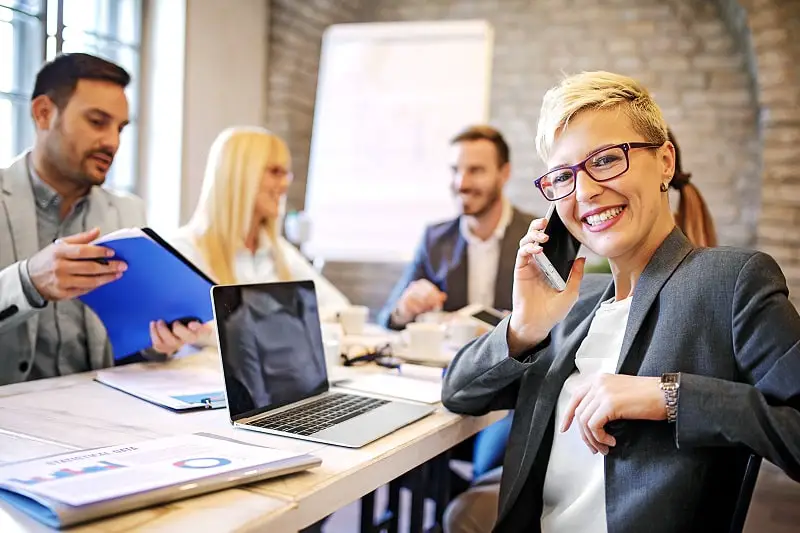 Creative Directors
A Visual Effects (VFX) Creative Director is responsible for the creative and aesthetic elements of visual effects in movies, TV shows, and video games. They also direct the tasks of other VFX Artists to achieve specific styles and a consistent look.
Education
Bachelor's degree
---
---
---
---
---
Find a job you love and you will never work a day in your life.
Confucius
---
The Creative Director is typically a member of the Visual Effects team. They are brought in during post-production to direct the creation of visual effects for movies or TV shows. Visual effects may include computer-generated images (CGI), animations, or matte paintings. However, the role of the Creative Director depends on the industry.
When employed in the video game industry, Creative Directors help set the tone and style of multiple video game projects. When working in advertising, the Creative Director is responsible for the overall vision of an advertising strategy. No matter the industry, this career requires strong creative and artistic abilities.
What they do
A Visual Effects (VFX) Creative Director is responsible for the creative and aesthetic elements of visual effects in movies, TV shows, and video games. They also direct the tasks of other VFX Artists to achieve specific styles and a consistent look.
Collaborate with Others to Explore Visual Effects
The Creative Director typically works under the Visual Effects Producer, Post-Production Supervisor, and Production Designer. The Creative Director collaborates with these individuals to understand the visual effects required for each scene. On small projects with limited visual effects, the Production Designer may act as the Creative Director.
The Creative Director may create a list of visual effects required for the project. They then begin exploring how to incorporate those effects in a way that fits the tone and budget of the film or TV show. The Creative Director may also rely on artwork from the Concept Artist to get a better sense of the style of the project.
Delegate Tasks to Other Visual Effects Artists
After determining the needs for the project, the Creative Director typically delegates tasks to various visual effects artists, including Painters, Animators, Riggers, Digital Artists, Rotoscope Artists, and Compositors.
A large project may employ a separate Visual Effects Supervisor to directly supervise the daily work of the visual effects team. In this case, the Creative Director oversees the creative direction of the work completed by the other artists while the Supervisor monitors their progress to stay within the set budget and deadline.
Set the Overall Creative Vision for a Project
Depending on the project, the Creative Director may be required to develop the overall creative vision for the project. This is more common in the video game industry, where the Creative Director has more control over the final look of the project.
When working in the film and TV industries, a Creative Director may be required to carry out the vision set by the Director, Producer, and Cinematographer. They need to ensure that any visual effects, including matte painting or computer-generated images, match the initial vision for the project.
Develop Original Advertising Strategies and Promotions
Creative Directors employed in the advertising industry are typically in charge of advertising strategies and promotions. They may create taglines and phrases to help market a product or write original content for an advertising campaign.
The Creative Director may also develop the theme for an advertising campaign while other advertising staff writes original copy. In an advertising setting, the Creative Director is responsible for ensuring that the creative output of the project matches the needs of the client.
Perform Market Research to Understand Consumers
Creative Directors often need a good sense of what people want from a product. When working on video games, movies, TV shows, or advertisements, the Creative Director may perform market research to learn more about the interests of consumers.
Creative Directors may obtain data from focus groups and online resources. They use the input obtained from consumers to determine what types of visual elements or creative decisions they like and dislike.
Featured Schools
---
What is the job like
Pros
You Get to Work on a Variety of Projects
Creative Directors may work on multiple projects each year, giving you the chance to continually flex your creative muscles.
You May Collaborate with Filmmakers You Admire
Creative Directors work closely with Directors and Producers during post-production. You may eventually find yourself working with famous filmmakers.
You May Transition to Different Industries
Creative Directors are not limited to the film and TV industries. If you prefer steady employment, you may seek work in advertising or video game development.
Your Choices May Influence the Overall Look of a Film or TV Show
The work of a Creative Director influences every aspect of films and TV shows that rely heavily on special effects, allowing you to leave your mark on each project.
Cons
You Take the Blame for Creative Decisions
If consumers are not happy with the special effects in a film or TV show, the Producers may blame the Creative Director.
You May Not Receive Industry Recognition
Creative Directors are essential to many projects but do not always receive recognition from peers or the film industry for their work.
Where they work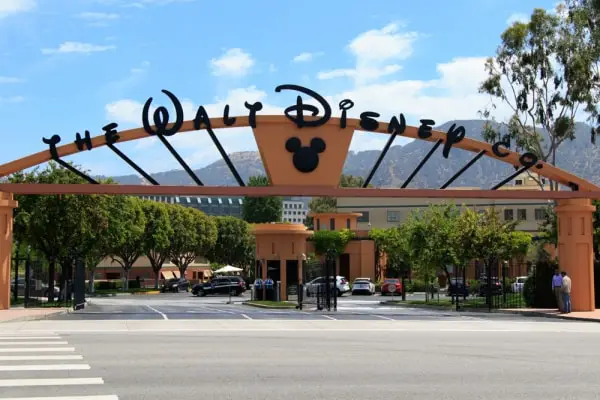 Film Studios and Production Companies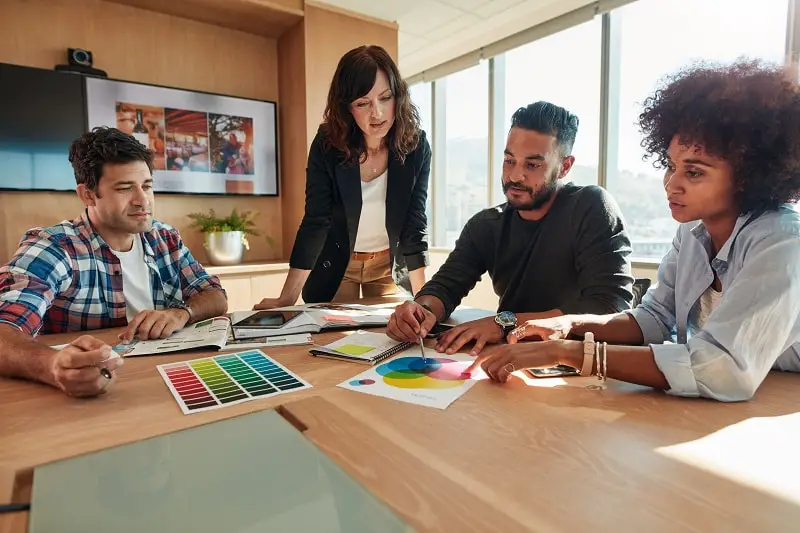 Advertising Agencies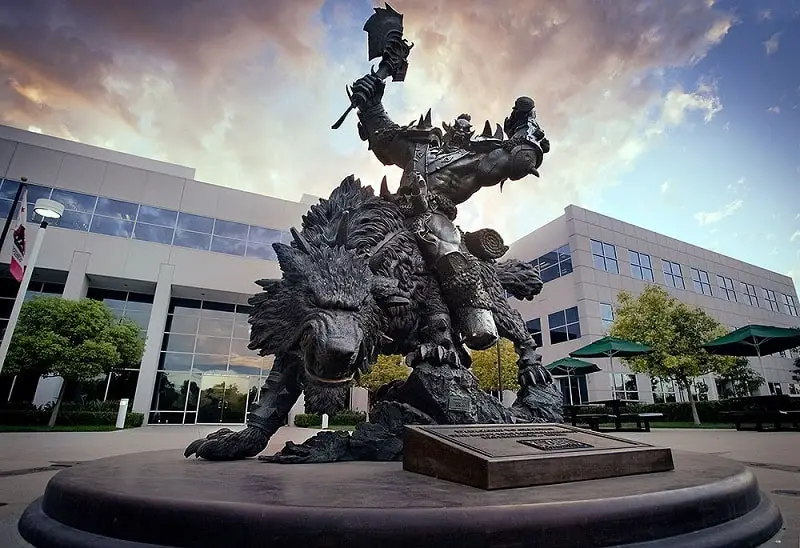 Video Game Development Companies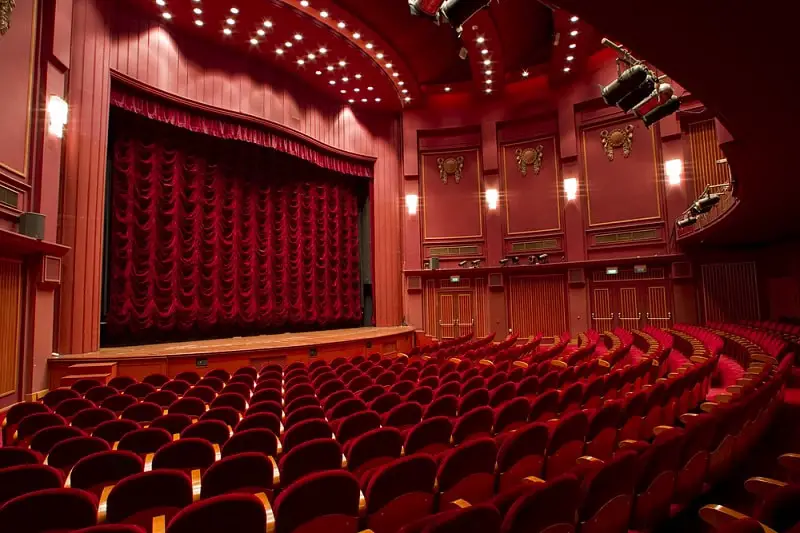 Theatre Companies
---
---
Creative Directors are employed in a variety of industries, including video game development, film, TV, theatre, and advertising. When working in the film and TV industries, studios and production companies may be responsible for employing the Creative Director on a freelance basis.
Video game development companies hire Creative Directors to lead their projects. Unlike the film and TV industries, the video game industry may provide full-time employment for successful Creative Directors. Advertising agencies also tend to hire full-time Creative Directors to work on multiple projects.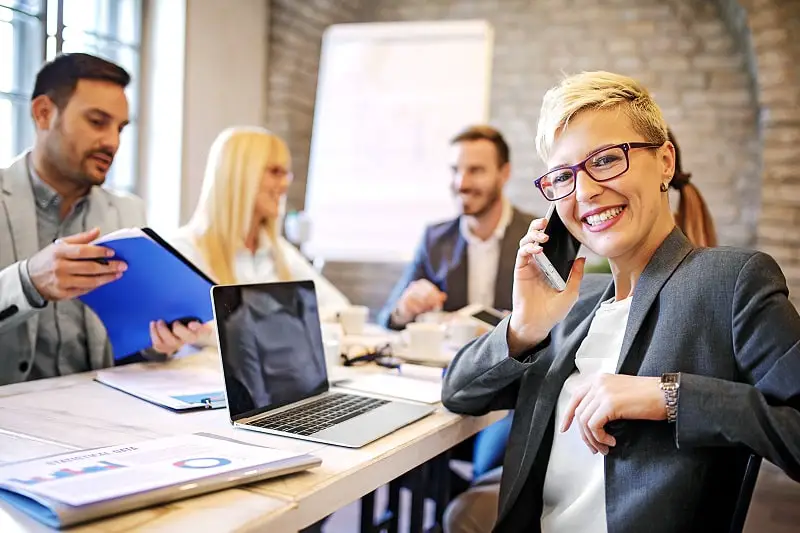 How to become one
Step 1: Take Art and Photography Classes in High School
Aspiring Creative Directors should take art and photography classes in high school to develop their artistic skills.
Step 2: Earn a Bachelor's Degree in Animation or Graphic Design
Most Creative Directors have at least a Bachelor's degree. Common majors include Graphic Design, Animation, and Film Production. You may also look for classes or programs that teach the skills needed for special effects.
Step 3: Look for Internships or Entry-Level Work
Either during college or after you graduate, look for internship opportunities or entry-level work in your industry. For example, if you want to be a VFX Creative Director, you may need to start as an Animator or Painter.
Step 4: Build a Portfolio
As you gain new work and complete projects, build a portfolio to showcase your skills and creativity. Use your portfolio to continually seek more work and higher positions, slowly working your way up to Creative Director.
Should you become one
Best personality type for this career
The Leader



People with this personality likes to start and work on projects. They also like leading people and making many decisions.
You can read more about these career personality types here.
VFX Creative Directors require excellent people management and communication skills, as they are often responsible for the work of other VFX Artists. Creative Directors also require creativity due to the creative choices they must make when designing visual effects.
Patience is another useful personality trait due to the long hours that it takes to create and implement visual effects. You should also know the various roles within the VFX department and the technologies used to create special effects, which require strong technical skills.
Take this quiz to see if this is the right career for you.
---
Don't know which career to pursue?
Take the career quiz to find careers that match your personality type.
Take The Career Quiz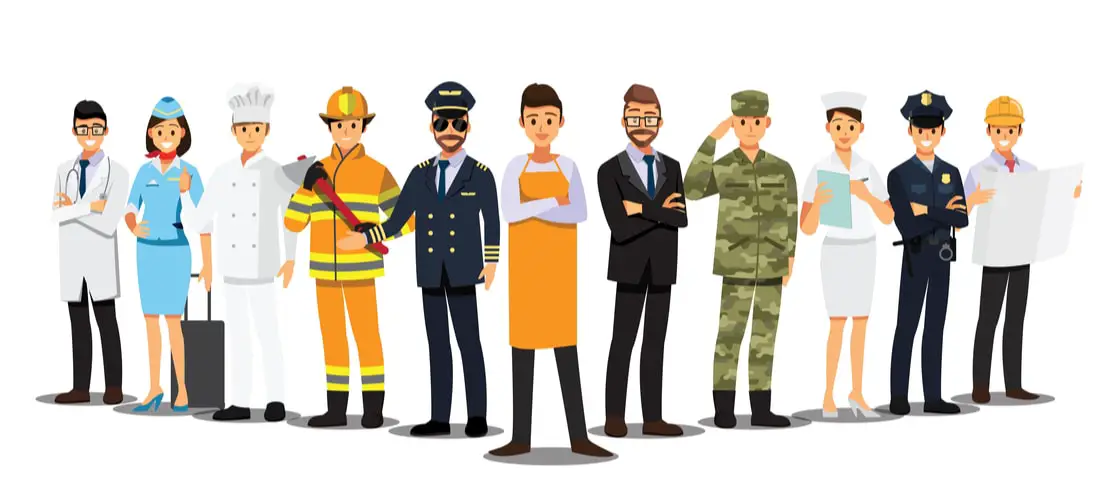 ---