Career Quiz and Most Suitable Personality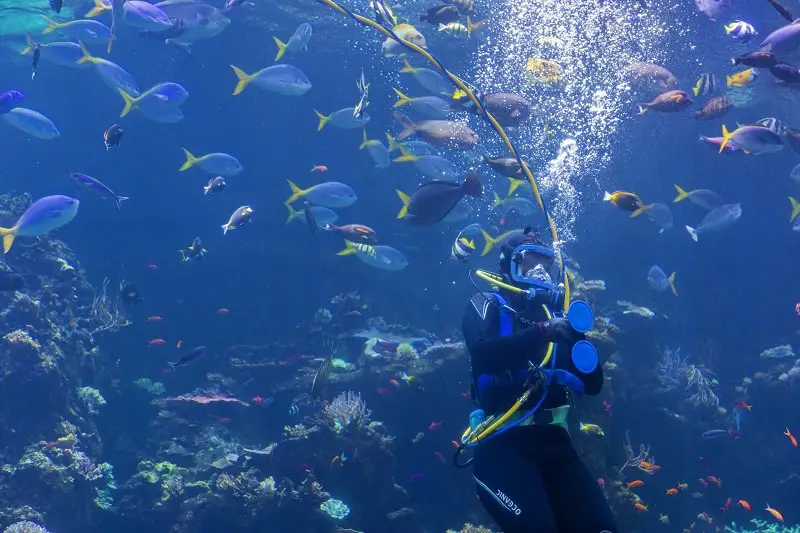 Aquarists Aquarists are responsible for maintaining aquariums and caring for fish and other underwater animals. Depending on the setting, an Aquarist may monitor fish for sickness, clean tanks, and inspect equipment.
Education
Bachelor's degree
---
---
---
Find a job you love and you will never work a day in your life.
Confucius
---
Table of contents
---
Career Quiz
In this career quiz, there are 8-10 questions that will give you a pretty good perspective on whether this career is right for you.
There are 3 answers to each question: Dislike, Maybe, and Like.
Answer "Like / Yes" if you tell yourself "Yes! I would love do this" or "Yeah, I'm that type of person".
Answer "Okay / Maybe" if you tell yourself "Umm…I think I will be okay with that".
Answer "Dislike / No" if you tell yourself "Ugh…Sounds boring" or "No way!".
---
Ready? Let's start!
| Question | Yes | Maybe | No |
| --- | --- | --- | --- |
| Are you interested in a career that involves feeding fish and other marine life? | | | |
| Would you be interested in learning how to monitor marine life for signs of illness? | | | |
| Are you curious about the types of equipment used in aquariums? | | | |
| Do you have the self-motivation needed to work independently and achieve personal goals? | | | |
| Are you a detail-oriented person who can follow detailed schedules and instructions? | | | |
| Do you possess the patience necessary for completing repetitive tasks? | | | |
| Are you curious about the steps involved in breeding or acquiring fish? | | | |
| Do you love marine life and want to spend more time around them? | | | |
---
Your Results
Done?
Now count how many points you have.
Dislike = 0 point
Okay = 1 point
Like = 2 points
After you're done counting your points. Click below to view your results.
---
Suitable Personality Type
The Builder



People with this personality type likes practical and hands-on work. They prefer working with plants, animals, and real-world materials like wood, tools, and machinery. You can read more about these career personality types here.
Aquarists are often independent, self-motivated individuals as a lot of their work is completed without direct supervision. Aquarists should also be detail-oriented due to the need to follow specific feeding schedules and maintenance routines.
Many Aquarists are patient as some of the repetitive cleaning tasks are time-consuming. Communication skills are important for Aquarists as they work with the public.
Pros and Cons
Pros
You Get to Watch and Care for Marine Life
Aquarists often enter this profession due to their love of fish, as they get to spend a lot of time around fish and other types of marine life.
You May Inspire Future Aquarists
Aquarists help educate the public and train volunteers to assist with their daily activities, allowing you to inspire and teach the next generation of Aquarists.
You Get to Stay Active
Aquarists occasionally spend time in an office submitting reports and completing paperwork but spend most of their time on their feet or inside tanks. It is an active job that may help you stay in shape.
There Are Advancement Opportunities
Motivated Aquarists may pursue jobs with greater responsibilities. Working as an Aquarist is a common path for becoming an Aquarium Biologist, Aquarium Curator, or Aquarist Supervisor.
Cons
You Have to Clean Tanks
A large portion of an Aquarist's typical workday is spent cleaning the inside of tanks. The process of scrubbing components inside a tank, especially when SCUBA diving, can become tiring and repetitive.
Be Wary of Potential Hazards
Working in an aquarium with large tanks or deadly marine life creates potential workplace hazards. Aquarists may need to dive into tanks with SCUBA gear or interact with large marine animals.
Don't know which career to pursue?
Take the career quiz to find careers that match your personality type.
Take The Career Quiz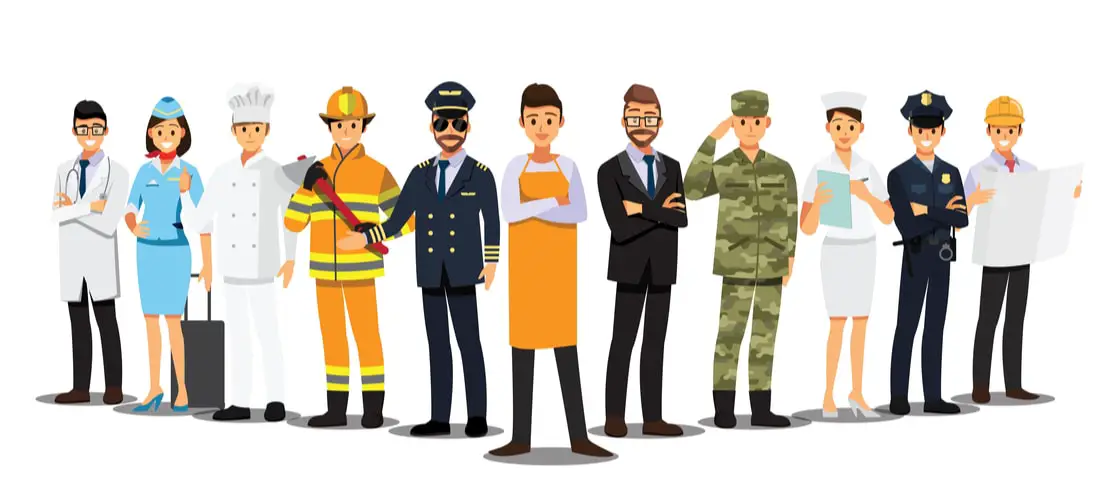 ---