Mechanical Engineers perform engineering duties in planning and designing tools, engines, machines, and other mechanically functioning equipment. Oversee installation, operation, maintenance, and repair of equipment such as centralized heat, gas, water, and steam systems.
Read and interpret blueprints, technical drawings, schematics, or computer-generated reports.
Research, design, evaluate, install, operate, or maintain mechanical products, equipment, systems or processes to meet requirements.
Confer with engineers or other personnel to implement operating procedures, resolve system malfunctions, or provide technical information.
Develop, coordinate, or monitor all aspects of production, including selection of manufacturing methods, fabrication, or operation of product designs.
---
Featured Schools
Average salary
$92800 per year
Average hourly wage
$45 per hour
---
Mechanical Engineers with little to no experience tend to make between $56270 and $69410 while the more experienced ones can earn over $110520 per year.
| Top 5 paying states | Hourly | Annual |
| --- | --- | --- |
| AK | $62 | $128,690 |
| DC | $54 | $112,780 |
| NM | $53 | $110,210 |
| MD | $53 | $109,960 |
| CA | $52 | $107,370 |
One of the easiest ways to increase your salary as a Mechanical Engineer is to move to a higher paying state like AK. Right now, the highest paying states for Mechanical Engineers are AK, DC, NM, MD and CA.
However, a higher pay at AK doesn't guarantee that you will make more because the living expenses at AK might be twice as high than where you are currently at now.
Three other factors that can increase your salary as a Mechanical Engineer is the degree you hold, the industry you work in, and lastly the company you work for.
---
Recommended degree level
Bachelor's degree
We asked other Mechanical Engineers what degree they had when they got the job and most of them said they had a Bachelor's Degree followed by an Associate's Degree.
Other than that, we also asked them what did they major in and here are the most popular majors that came up.
Mechanical Engineering
Electromechanical Engineering
---
Here are some of the pros and cons of being a Mechanical Engineer.
PROS
Suitable for people who likes to solve problems mentally
Suitable for people who wants recognition and wants career advancement and a prestigious career
This career is perfect for people who love to work indoors.
Very high salary (top 25% highest paid careers)
CONS
Not suitable for people who likes to start and carry out projects
It is hard to get into this career. A considerable amount of work-related skill, knowledge, or experience is required for this career.
Long working hours (More than 40 hours per week)
---
Is this job meaningful
53%
---
69% of Mechanical Engineers said they were satisfied with their job and 53% said they feel like their job is making other people's lives better.
---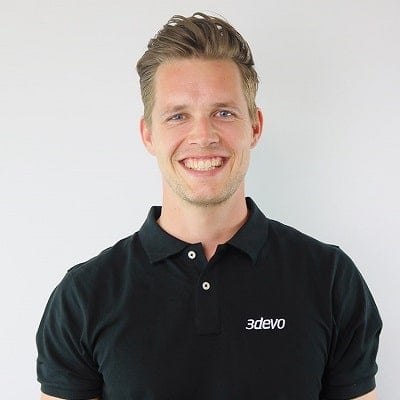 I have two functions. As the support engineer, I start my day answering all emails we receive from our customers. It can take me up to 2 hours, depending on how many emails we receive. Throughout the day, if a customer calls, I'm available to assist them as well. When I'm not doing that, I … Read More
---
---
Best personality for this career
The Thinkers and The Builders
You can read more about these career personality types here.
People who are suitable for this job tends to like working with ideas, and require an extensive amount of thinking. They like searching for facts and figuring out problems mentally..
They also like work activities that include practical, hands-on problems and solutions. They like working with plants, animals, and real-world materials like wood, tools, and machinery.
---
---
Learn more about Mechanical Engineers
Find a college with the major you want
---
Related career information
Mechanical Engineers job description, Mechanical Engineers salary, Mechanical Engineers information, what is the job of a Mechanical Engineer like, pros and cons about Mechanical Engineers, colleges and universities for Mechanical Engineers, is Mechanical Engineers the right career for me, careers in Architecture and Engineering
Similar careers
Air Conditioning Engineer, Application Engineer, Auto Research Engineer, Automation Engineer, Body Engineer, Brake Engineer, Car Designer, Combustion Engineer, Cooling and Heating Systems Design Engineer, Cryogenics Engineer
Additional resources
---