Day in the life of


Yoga Therapist – Daniela Silva
Daniela Silva
Yoga Therapist
Blue House Yoga
My work as a Yoga Specialist is more specific than a studio/gym teacher in some ways. As I mainly provide my services at Five-star resorts in different countries, I must be aware of the subtle differences in my approach to where I am teaching.
In London, for instance, star ratings assign substantial importance to customer service. Our clients appreciate a pampering and personal experience. They like, for example, when I consider their ethnicity when choosing their yoga class playlist or remember a personal detail of our last session, e.g. a particular pose they enjoyed. In contrast, in France, the 'star' evaluations focus on bedrooms, amenities, and lobbies and are reinforced by the French Government. With that in mind, if I am working in London and I can easily use the 'treatment room' to deliver a yoga class, which I do. However, in Paris, I would not be able to do that as comfortably. I had to turn down an important booking because the hotel in which the family was did not have a studio available and could not risk the reputation by letting us use a space that was not designed to teach yoga. In short, I've met this client in one property, and when he was in Paris, he assumed that he could have classes there, but because of the star rating requirement, sadly, we couldn't accommodate his request.
During the summer, I sometimes travel to Montenegro, where the delivery of all services we must adhere to an extremely high standard both physically, e.g. extensive fitness and spa facilities and customer service. All the spa members are encouraged to remember details such as names of all guests and if they have requests or food allergies, including the ones who do not have yoga classes with me.
In all properties I work, one of my key responsibilities is to be available 24-hour, meaning that if a guest wants to have a class at 5 AM (not that uncommon), I must be willing to accommodate. When a hotel flys me over, it's because they are already fully booked and are looking for ways to provide novelty to their new guests as familiarity with their regulars. Some guests book the suits for the whole month of August and have a yoga routine pre-established. This way, the hotel will contact me, giving me details (if available) of the guest with their preferences in style of yoga and some information on their personalities. The places I work value customer service, discretion, and privacy. Considering that the hotels pay for all my travel expenses, food, and accommodation plus commission-based salary, I always assume that I will be working quite a lot. I am usually right. I had days that I've taught seven private yoga classes in the space of 10 hours, but usually, I have between two and five sessions a day. It gets busy, but this is not a complaint. Days fly by, and I don't get tired but full of energy.
Pros
I meet interesting people, develop different skills, constantly travel and have the opportunity to immerse myself in diverse local cultures. I am aware of my luck and the privileges that come with this job. As a general rule, most yoga teachers are there for the passion (not for the money). Still, in my case, I can say that working specifically as a traveling yoga teacher is financially rewarding.
Finally, this job is the perfect way to network. These places give us the rare opportunity of meeting busy people who are in their happiest mode ever and more open to new experiences! They share helpful insights with me that I believe the circumstances facilitate. In other words, perhaps if I've met them in a city or an office environment, I would have fewer opportunities to establish a good rapport, but people become spiritual and open when they are happy; that is the best time to develop genuine relationships that transcend the workspace. I kept in contact and developed friendships with a lot of people that had classes with me, which is fine, as long as we respect boundaries and 'timing. It has to occur naturally, and these days with Google is in fact rude not to accept a Linkedin friend request for example. The managers are aware of and generally ok with it. Yet, I would not recommend this as an initial strategy for someone planning to get into this industry.
People working in the luxury travel business are notorious protective of guests' privacy and the brand's reputation, there's a 'phase' that one must first pass to comfortably start to socialize with guests outside work. Anyone in hospitality is good at human psychology, and they can read intentions very well, the higher their position the better their intuition!
Cons
With this type of contract, it isn't easy to inspire trust or build a clientele when I am in London and hence get deeper in the evolution of the practice. An essential aspect of yoga asana (the practice of the poses) is the relationships formed between who teaches and the one who learns. More traditionally, the guru and the student, but clearly most of us (Western yoga instructors) are not gurus, but forming a long-term relationship is a positive outcome. Still, every time I see progress within a group, I have to leave for the next job. Naturally, the local studios feel apprehensive about employing me. They know that a few months a year, I'll be off, and if some client decides to book me last minute, I'll have to have a substitute teacher, which is bad news for studio owners! NOT to mention my annual yoga retreats, sometimes only one, but it can get up to 5 in the past. By becoming involved in the luxury travel business, one also becomes less unavailable for projects that demand consistency (e.g. Classes every Monday at 8 AM)
Another con is that I used to travel to relax during July, August, and September, but now these months are filled with responsibilities, and the only way to see my friends and loved ones is if they come and visit me. However, I am always 'on call' during these visits, and if someone decides to have a session last minute, I can choose to decline, but I never do. On one occasion my boyfriend flew to see me, he took me out for lunch, I ordered but I suddenly had to excuse myself and let him eat alone as my client requested a session within 30 min notice. As I already had taught that guest during the whole week, I felt that it would be rude not to do our last session before checking out. She wanted to say goodbye.
Anyone working with this type of business has an intense almost freakish work ethic, and I am no different in this respect. Also, there is a sort of 'spiritual snobbery' in the yoga world, with some practitioners believing that teaching yoga at certain places (like five-star hotels or private villas) is a bit of a circus and 'not really yoga.' I am certainly biased, but I believe that yoga is a spiritual practice, and it should be available in all different shapes and forms. No one should be excluded from attaining spirituality during their vacation or while staying at The Connaught, and I rebel against this type of judgment I encounter sometimes.
Finally, for me personally, a con in this line of service is that it's becoming increasingly difficult to harmonize it with some of my ambitions, I am finishing my degree in psychology and planning to research yoga as an alternative treatment for depression caused by developmental trauma, but there's a conflict between places that I am working now (high-end properties) and the population I am trying to reach, for self-explanatory reasons.
Daniela Silva
Yoga Therapist
Blue House Yoga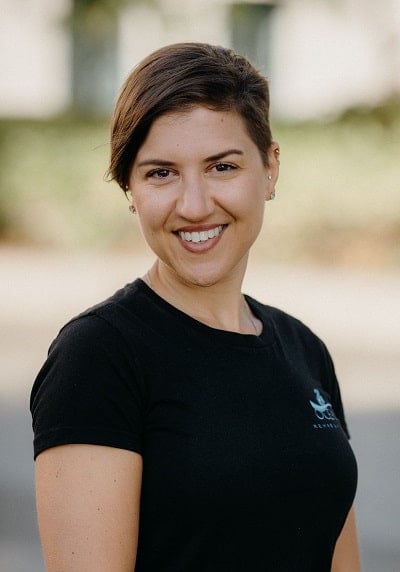 I am the head adaptive fitness coach at Ocean Rehab and Fitness and a fitness educator at North American Council of Inclusive Fitness (NACIF). My Typi …
Read More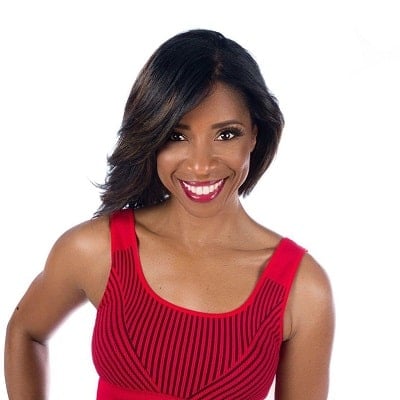 There isn't a typical day at work, which I love. Every day is different based on my class schedule, one-on-one client sessions, and/or my nutrition an …
Read More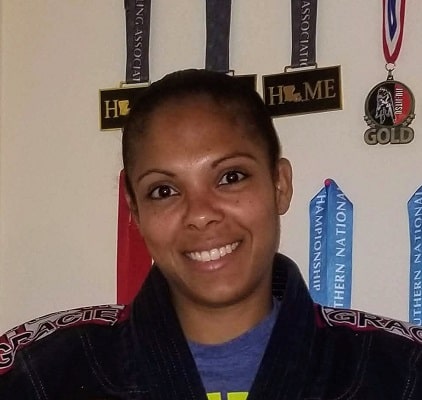 Bayou Jiu-Jitsu and Self Defense
My name is Candice McDaniel and I am a Brazilian Jiu-Jitsu Instructor. Monday through Friday I teach 2 separate kids classes for 45 minutes each. Then …
Read More