Day in the life of


Woodworker – Ashley Colvin
Ashley Colvin
Woodworker
National Timber Buildings
My Typical Day
I normally arrive at the workshop at 7.45 am to unlock the building ready for everyone else to arrive. As we manufacture timber for bespoke buildings, there are a lot of machines in the workshop – I make sure they are all turned on ready for when everyone else in the team arrives.
I will then report to the Production Manager to get my duties for the day. We craft buildings for all kinds of purposes, from horse stables, mobile field shelters and barns to garages, garden offices, summer houses and even timber framed houses. Because we work across a wide range of buildings, it means I can be working on a range of different tasks and projects throughout the day, such as completing cutting lists, making doors, wall panels, and Apex panels.
We have our all-important tea breaks at 10am and 3pm with a lunch break in the middle. We finish for the day at 5pm.
There are eight of us on the workshop team, so it's quite a small team which I like. We all know each other well and work closely together so the environment is quite relaxed. We are on our feet for most of the day, either operating machinery or crafting with hand tools.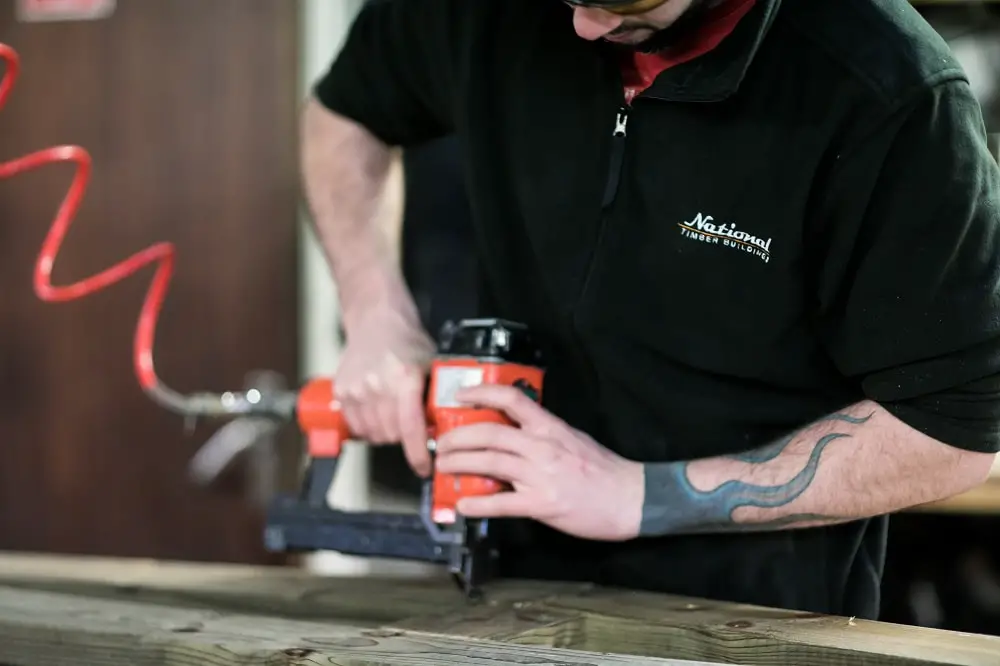 Pros
If you enjoy being creative and practical then this would be a good fit for you. Plus, you do not need a degree or other qualifications to apply for this role. My company's only requirement for my particular job is a full driving licence, a willingness to learn, a can-do attitude, and a good work ethic. Other than that, full training is provided by the company. I like the fact that once I have been given my task list each morning, I am left to get on with the work throughout the day. I prefer managing my own time and tasks so as long as I know what my deadline is, I can work my day accordingly.
Although I work on individual tasks, collectively the work our team does creates a building that can really change the life of the person that requires it, whether it be a horse owner needing a stable for their first horse, a stable needing a large-scale shelter, or a homeowner looking for a home office to obtain a better work-life balance.
From a sustainability point of view, I'm also proud to work with a natural product such as wood. I've learned so much on the job so far over the 8 years I've been with the company.
Cons
I think the only cons of my job are that I'm on my feet for the most part of the day and operate machinery a lot which can be noisy at times and demands a lot of focus and precision. We make all our products bespoke, so the attention really is in the detail. I quite like the accuracy and physicality of the work, but I can appreciate it might not appeal to everyone.
Advice to students interested in this career path
For my role at my current company, I didn't need any qualifications as all training was provided when I joined. However, I would recommend anyone just starting out in timber manufacturing should think about getting an NVQ in Carpentry and Joinery. It would be suitable for anyone who works or wants to work in the construction industry and specialize in working with wood. It should cover the four trade areas available: site carpentry, bench joinery, shopfitting joinery, and wood machining. Having an official qualification under your belt will provide you with options further down your career path if you want them. You may wish to progress onto becoming skilled in a different trade, and it is good to have some options open to you, in case you need them at a later date.
Ashley Colvin
Woodworker
National Timber Buildings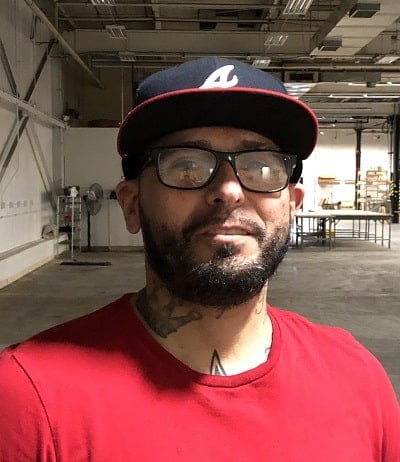 My typical day starts out with me arriving at the warehouse at 7:00 AM sharp. Then I immediately make sure that the boxes and packages are organized i …
Read More
---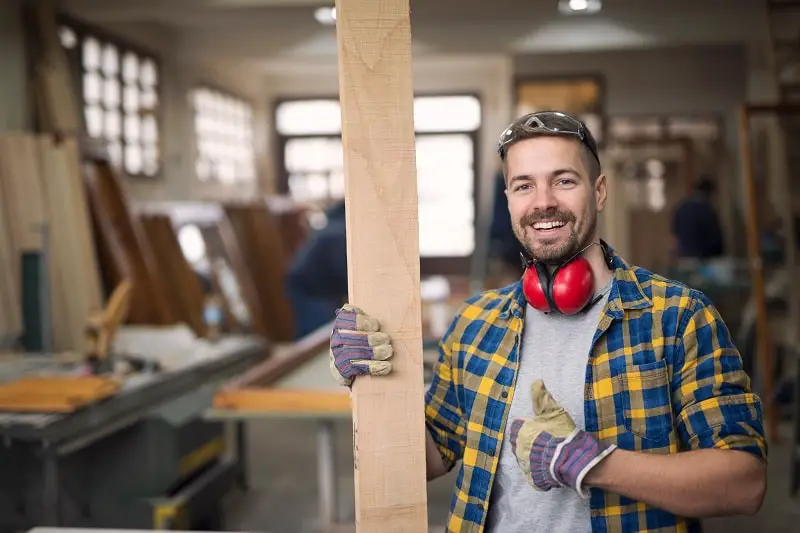 set up, operate, or tend woodworking machines, such as drill presses, lathes, shapers, routers, sanders, planers, and wood nailing machines. May operate computer numerically controlled (CNC) equipment.
Education:
No degree required
Suitable Personality:



The Builder
---