Day in the life of


Tile Setter – Carl Anders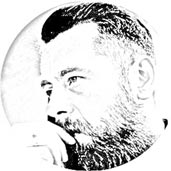 Carl Anders
Tile Setter
Self-employed
My name is Carl Anders and I am a self employed tile setter and interior waterproofing specialist. I have been doing it for the past 27 years.
My Typical Day
A typical day as a contractor will start first thing in the morning with an early start at 6am. Arriving on the work site and organizing the tools and materials required for the job. Generally, I spend the whole day on one site but with smaller jobs, I can fit in 2 to 3 jobs in a single day. Between jobs I will be on the phone with clients and suppliers, organizing work for the upcoming week or month.
Some days will be purely dedicated to organization. Picking up various materials from suppliers, arranging onsite visits with clients to measure up and quotes, or dropping off materials for a future job.
At home after work I generally respond to customer emails, manage my company's social media, and calculate quotes for prospective customers. This can take anywhere from half an hour to a few hours.
If you are working for a company or a boss, then you won't be doing this and can enjoy your off time.
Pros
I'm always meeting new people and learning something new from them as they share their experiences. I have made many valuable contacts and connections simply by working for people.
I'm never in the same place for long. The nature of being a contractor means you are never in the same place for long. You complete a job and move onto a different home, in a different neighborhood and see something different. It's the complete opposite of having an office job that is tied to the same building, year after year.
Contracting work is both mentally and physically stimulating. You need to think about how to do the work, figure out any problems and then get the job done to a high standard.
Cons
Most contracting work takes a toll on the body. Contracting work is very physical and you are constantly moving, kneeling, and straining your body whilst doing the work. You really need to take care of yourself and take steps to prevent your back or knees giving out early in your career. Supplements, wearing knee pads and back braces and employing proper lifting methods are essential. Be sure that your health insurance covers any work related injuries and you can financially cover any down time during recovery.
If you are your own boss, the work never stops. A typical day never starts at 9 and ends at 5. You need to constantly think about your work and do things on your off hours to ensure you have enough work to keep you going. You may spend the weekends driving around town doing onsite quotes and replying to emails and phone calls. Every evening will have at least a couple emails to reply to, quotes to iron out and other little things that involve running a business.
Liability. Probably the biggest thing to wrap your head around when you start contracting is liability. You are working on someone's property and any damage you do, you are responsible for. This also includes the work you do. If it's to a subpar standard, it's all on you – no one will be there to cover for you. It pays to be careful and thoughtful with everything you do as damage to a property is easy to do but time consuming and expensive to fix.
Carl Anders
Tile Setter
Self-employed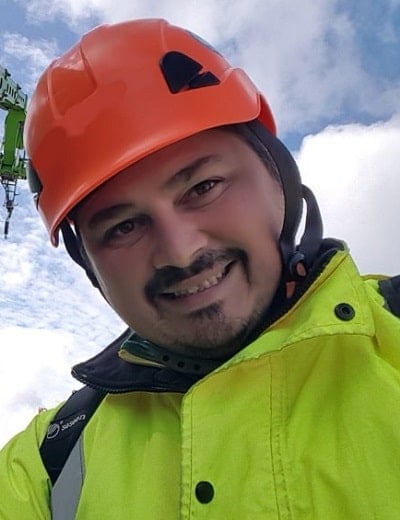 My typical day 5 AM First coffee of the day! Prep the backpack with all the things I'll need for the day. And it must be a very well prepped one (I te …
Read More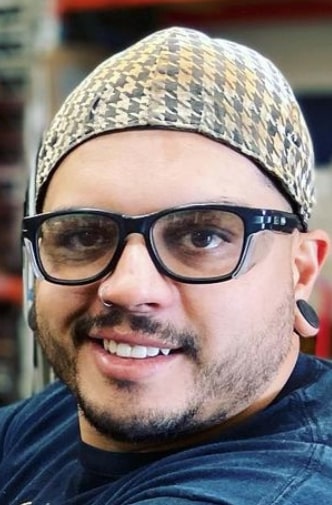 ARCH Production & Design NYC
A typical day starts off with turning on all the light and power to needed machines, then into the office to make coffee and have the morning meeting, …
Read More
---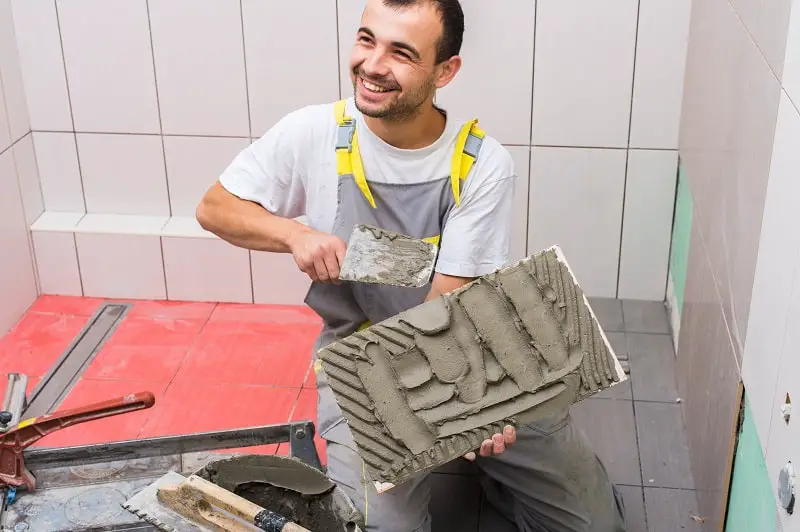 apply hard tile, stone, and comparable materials to walls, floors, ceilings, countertops, and roof decks.
Education:
No degree required
Suitable Personality:



The Builder
---