Day in the life of


Roofer – Jesse Garrett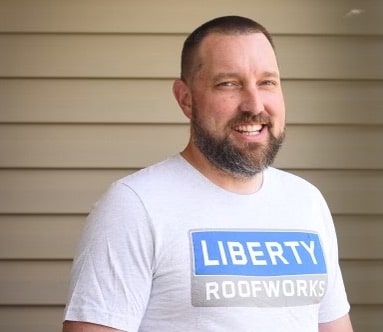 Jesse Garrett
Liberty Roofworks
In the roofing business, we like to be on the job no later than 7am. This helps us in two ways. We are able to maximize daylight hours and also – roofs are typically 80-100 degrees hotter than the outdoor air temperature. By performing work early in the day (especially during the summer) we're able to take advantage of a few hours of cooler temps. I like to stock up on water and Gatorade first thing in the morning, make sure I have all the tools, equipment, and materials I need for today's job, and be out the door by 6:30.
I always carry extra sunscreen and sunglasses to protect me from U.V., I also wear a hat that shades my face and neck from the sun. I wear lightweight breathable work pants and dri-fit long sleeve shirts to block the sun. Believe it or not, clothing like this actually keeps your body cooler than shorts and a t-shirt.
When I get on the job I walk the job site to reacquaint myself with the scope of work. I ensure I have the correct materials and accessories that I will need. I evaluate any safety concerns and ensure that I have appropriate PPE for today's tasks.
I'll set up the ladder and fall prevention )rope and harness) first. I'll then take all the tools and materials up to the work area. I try to make as few trips as possible because going up and down a ladder is hard work in itself.
I typically work for 2-3 hours straight making sure to stay hydrated the whole time. I'll take a 15-minute break – maybe even eat a snack for additional energy.
Depending on the length of the project I may take a lunch or just get something on the go and head to the next job.
I like to wrap up no later than 4pm so that I can document my work for the day properly, return phone calls and emails and have time to get another estimate or two in before the end of the day.
Pros
Variety and working outdoors: I like a lot of variety in my work environment and could not ever go to the same office and sit at the same desk day in and day out. In the roofing business, you move around a lot, as soon as one job is finished the next is ready to start. Some days I'm in a rural setting, maybe on a farm working on a horse barn roof, the next I could literally be downtown working on a commercial roof like a restaurant or a church. The best part of this variety is the people – the building owners or tenants. They have a real need for a roof repair or replacement to be performed and often invite you in to their business or home to see first-hand the problems they have been experiencing. This type of one on one interaction really instills the fact that at the end of the day, I'm not just fixing a roof, I'm solving someone's problem for them. When you look back at the end of the year and think about how many places you've traveled to and how many people you've helped it provides a great sense of accomplishment.
Income potential is awesome especially if you are an owner operator: If you work for a company you can start out as a helper on a roofing crew and work your way up to installer and crew foreman. Many companies employ office personnel that requires some field experience like production management, regional management, and/or estimating. I am an owner operator which means that I set appointments with my clients, travel to their home/office, assess their needs, provide an estimate and ultimately perform the work on their home or business. This set-up has its challenges as I don't have a large support team behind me, however, it allows for me to have unlimited income potential. I can work as often or as hard as I want to. The more frequently I take jobs on the more money I can earn. For example, I offer 24/7 emergency service and will often get calls all hours of the night for things like AC Units leaking in attics to trees that fall on homes during a thunderstorm. I run these calls as they come in. For some, they may not like making this sacrifice of their personal and or sleep time, but for me these are sometimes the best jobs. These customers really appreciate me being there for them when nobody else would and they are defiantly using my company for the work. I also work with property managers, commercial construction companies, insurance companies to repair roofs damaged by wind or hail, I offer financing through 3rd party lenders so that my clients can break op their project into small monthly payments, and I do repairs. When it's your business you can set it up however you want, I spread it out and do a little bit of everything so that I always stay busy. There are costs associated with being in business for yourself, like vehicle, tools, insurance (worker's compensation, general liability, etc…) that must be factored in, however as a business owner your income potential in roofing is easily 6 figures after all expenses, if you want to work hard that is.
Cons
Physically demanding and you are always working at great heights: If you have a medical condition, or extreme fear of heights these conditions are likely to prohibit you from being a good candidate for this industry. Roofing unfortunately means that you will always be working from a surface that is at least 10 feet above the ground. Furthermore, you are often positioned on a sloped surface that puts a lot of strain on your legs, feet, ankles, and back. Safety is a huge factor in roofing as the number one cause of accidental death in construction is falls. I like to have 2 different rope and harness systems that help me to feel safe in any situation, however, I still have to get on a ladder and climb up to the roof and climb down every time I work on a roof without any fall restraint in place. If you are in good physical condition and feel comfortable with your mobility then you are likely able to perform roofing activities without any problem.
Jesse Garrett
Liberty Roofworks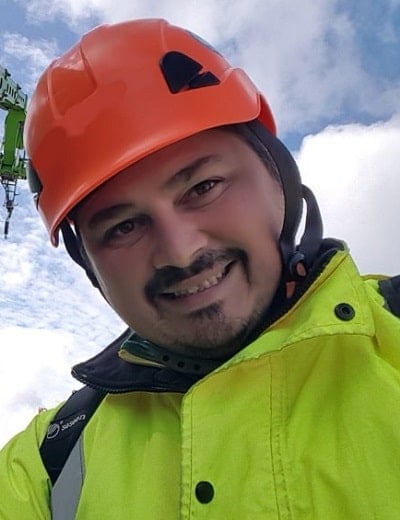 My typical day 5 AM First coffee of the day! Prep the backpack with all the things I'll need for the day. And it must be a very well prepped one (I te …
Read More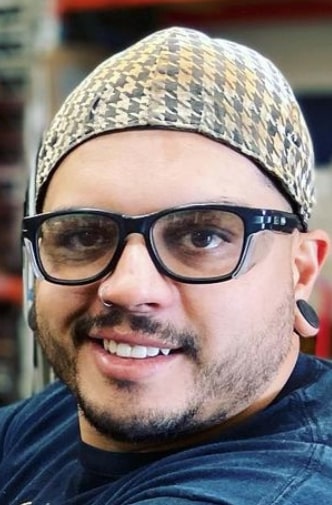 ARCH Production & Design NYC
A typical day starts off with turning on all the light and power to needed machines, then into the office to make coffee and have the morning meeting, …
Read More
---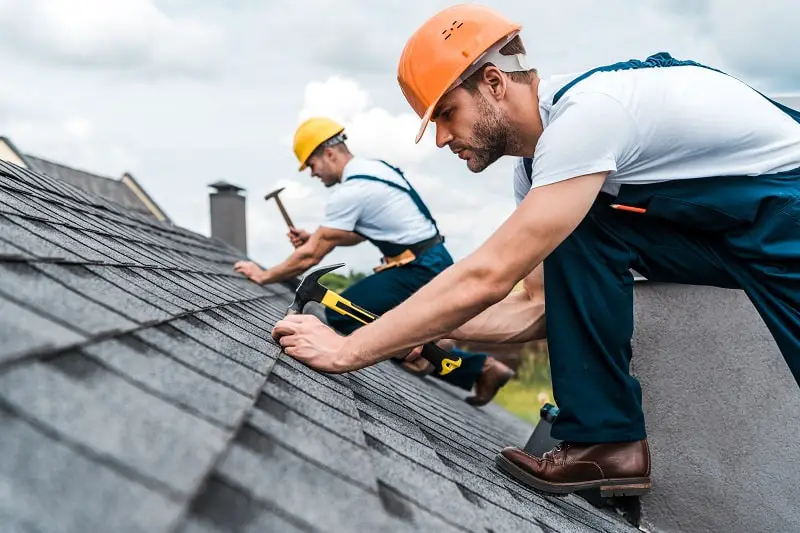 cover roofs of structures with shingles, slate, asphalt, aluminum, wood, or related materials. May spray roofs, sidings, and walls with material to bind, seal, insulate, or soundproof sections of structures.
Education:
No degree required
Suitable Personality:



The Builder
---