Day in the life of


Project Management Supervisor – Autumn Burris Manuel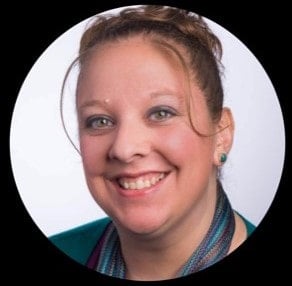 Autumn Burris Manuel
TOC Logistics International
Working on the PM team means that your day is a combination of many tasks which leads to a lot of variety in your day! These can range from working on implementing a new customer, assisting an internal team with a specific process, or working with our agents and partners to ensure we have adequate vessel space for the needs of our customers. We work with all parts of our company, as well as with our customers, our origin teams in Europe, and our agent partners across the globe.
An example of a Project Management workday at TOC could include communicating with our origin agent team in Europe regarding a vessel schedule change for one of our programs, facilitating an internal cross-departmental meeting regarding important changes to an internal process, leading a conference call with a new customer to ensure we have all of their information to properly on-board them in our system, updating our TMS with new information, as well as many others.
As a supervisor, the additional tasks include conducting team meetings, assigning new projects/tasks to team members as well as giving them guidance on how to approach them, auditing and providing feedback to team members on their communications, training team members on new project types and new processes, as well as many other tasks.
Also, I serve as the first point of escalation for my team so if there are any urgent issues or projects that require immediate attention, resolution, etc. it's my job to assist in those situations as well.
Pros
One of the biggest pros is the cultural aspect. When you work in international logistics you are exposed to teams from around the world and you support the supply chain of some very notable customers. At TOC, we have employees and teams from other countries and that diversity is truly amazing. There is a lot of variety and everyone truly has a role in making sure we deliver for our customers.
Another pro is the variety of work you get when working in Project Management. Also, since my role is a leadership role, it gives me the ability to help train, teach, and develop new and existing team members. It also gives me the ability to help internal teams and colleagues as well as directly interact with and assist customers, which is a great combination.
Cons
As far as cons are concerned, it can be very challenging and somewhat stressful when conditions around the world impact our business. One such example is the pandemic and the effect it has had on the global supply chain. Things can change very quickly and those changes impact shipments at many points in the process. I will say, however, that overcoming those challenges makes us a stronger company and continues to drive us to find ways to stay ahead of issues. So in essence, that con can actually end up being a pro as it leads us to improvement!
There is also a great amount of variety, but that can make it very challenging to balance your workload. This is especially true when considering current market conditions as things change very rapidly and can pull your focus from one project to another very quickly.
Advice to aspiring Project Management Supervisors
If you are interested in pursuing the role of a Project Management Supervisor, you'll want to make sure that you are a detail-oriented type of individual who enjoys digging deeper into issues/problems and working with colleagues/clients from all different levels of an organization. You should be comfortable being a leader, as you need to be able to coach and assist your team as well as drive your projects forward that you are working on. Experience in customer service is great to have if you are considering this as a potential career option, as you will work with internal customers and external customers. Those skills will help you navigate the many personalities and situations you may encounter.
Autumn Burris Manuel
TOC Logistics International