Day in the life of


President and CEO – J.R. Spiess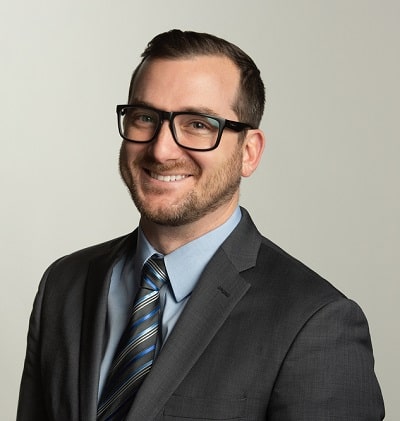 J.R. Spiess
President and CEO
The 180 Group
When I tell people I produce events, most people think I create weddings. But the meetings and events industry does so much more. We don't just plan expos, meetings, conventions, and events; we're a highly creative design industry, and our reach is tremendous. In reality, our industry touches every industry — from product launches to sporting events to sales incentive trips and all of the meetings big corporations have.
The best part about the event production industry is that there really is no "typical" workday. Every day is relatively different, and I love it that way. However, a typical day would consist of a multitude of components that require my involvement both at home and in the office.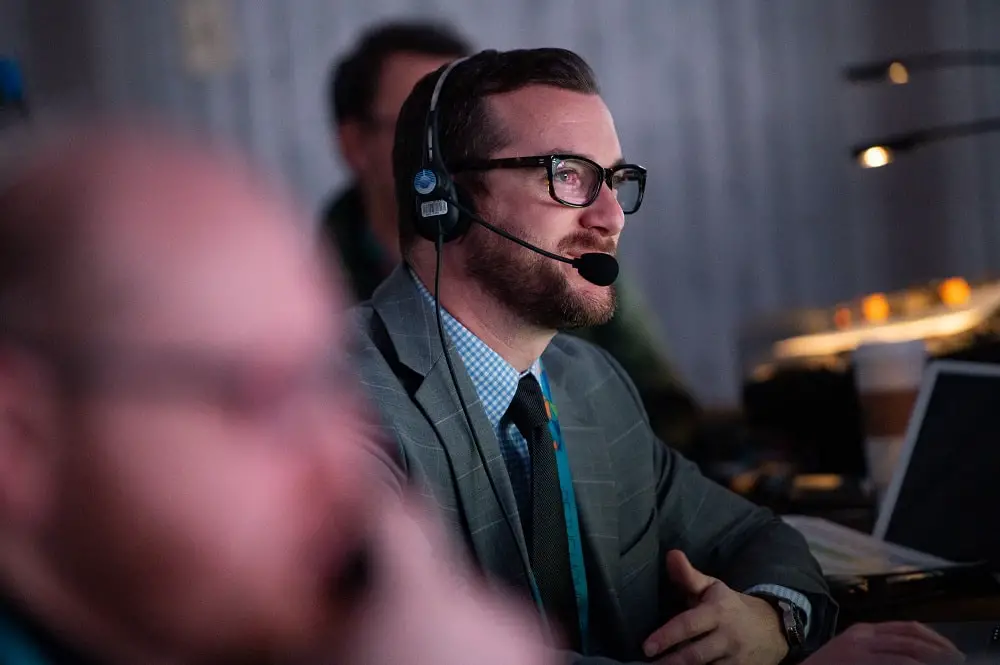 My Typical Day
My day starts at 6 a.m. I grab a cup of coffee and catch up on any unanswered emails from the night before. If there is time, I will scroll through LinkedIn to see what clients and colleagues are up to, as well as catch up on national and business news.
After that, I get ready for the day, spend some time with my family, eat breakfast and get to the office by 8 a.m. Once I'm in the office, I'll check my schedule for the day, which can consist of client calls, internal meetings, coaching sessions, operations meetings, vendor calls and so much more. I also check my to-do list for the day and block any available time to get those things done. From there I check in with my Chief Operating Officer and Chief Strategy Officer on hot topics, action items, and general updates.
Then, I really get to work. About 50-75% of my days are spent in meetings, including strategy sessions, production meetings, and client requests. My daily action items can range from helping the production teams with elements of an event to future planning and vision for the organization. At The 180 Group, our team invests their all in each event. From getting to know the client to creating a one-of-a-kind experience tailored to a diverse audience to coaching and training presenters, we execute each production to perfection.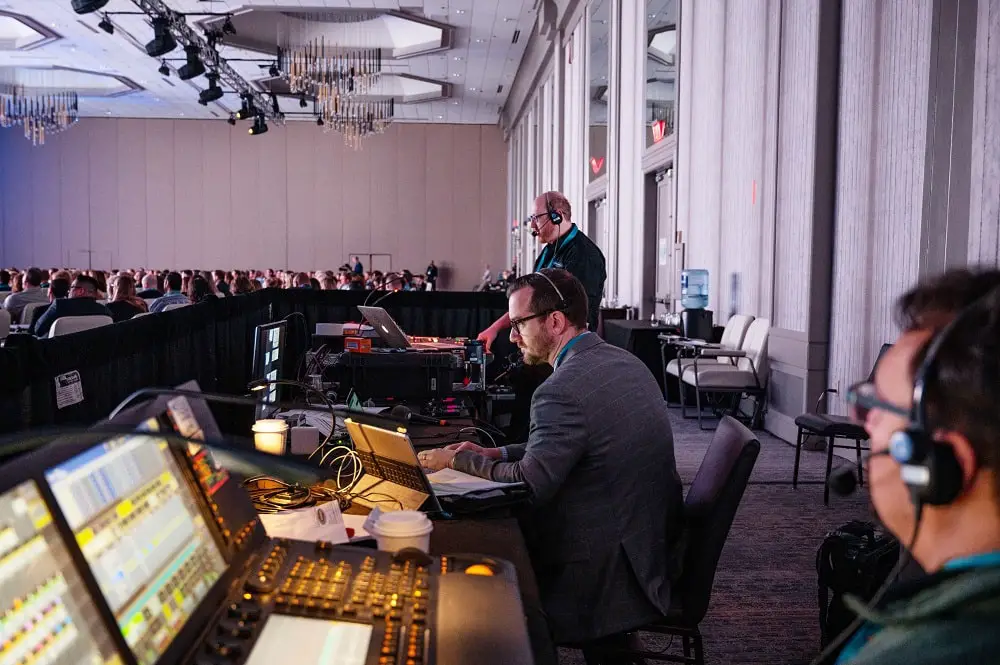 As the CEO of an organization of 20 people, I have a very diverse number of things that are required of me on a day-to-day basis. My day in the office typically wraps up between 4-5 p.m. I do my best to block 5-8 p.m. to spend with my family uninterrupted. Most days this is doable, but there can be circumstances where I will need to be ready to assist with clients or internal staff during that time.
After the kids are tucked in, I usually log into email one last time to make sure I am prepped for the next day and spend some quality time with my wife before bed around 10 p.m. As you can imagine, the days go incredibly fast — time is a valuable resource that I try to protect and use efficiently as often as I can.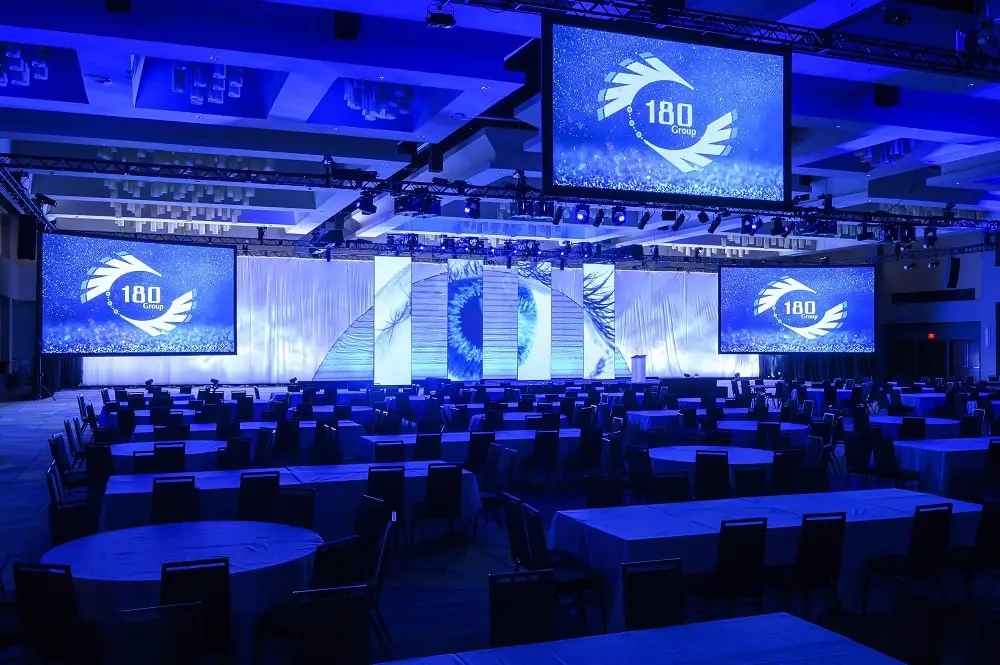 Pros
The first obvious pro is flexibility. As the owner/operator of an organization, I can make my own schedule. I can come and go as I please and take PTO and work from home whenever it suits my family. This is also a double-edged sword because as an owner/operator it is very hard to take advantage of this. The day-to-day needs of The 180 Group far outweigh the hours in a day. Finding a balance is key. And figuring out how to check out when needed can be incredibly hard.
Another positive is that no two days are the same. We design and make productions that are different for every client and event. There is no cookie-cutter production design at The 180 Group, and we strive to make each event new and innovative. I get to see and hear about all the amazing things our teams create every day, and the more talented people we bring on, the faster this innovation grows.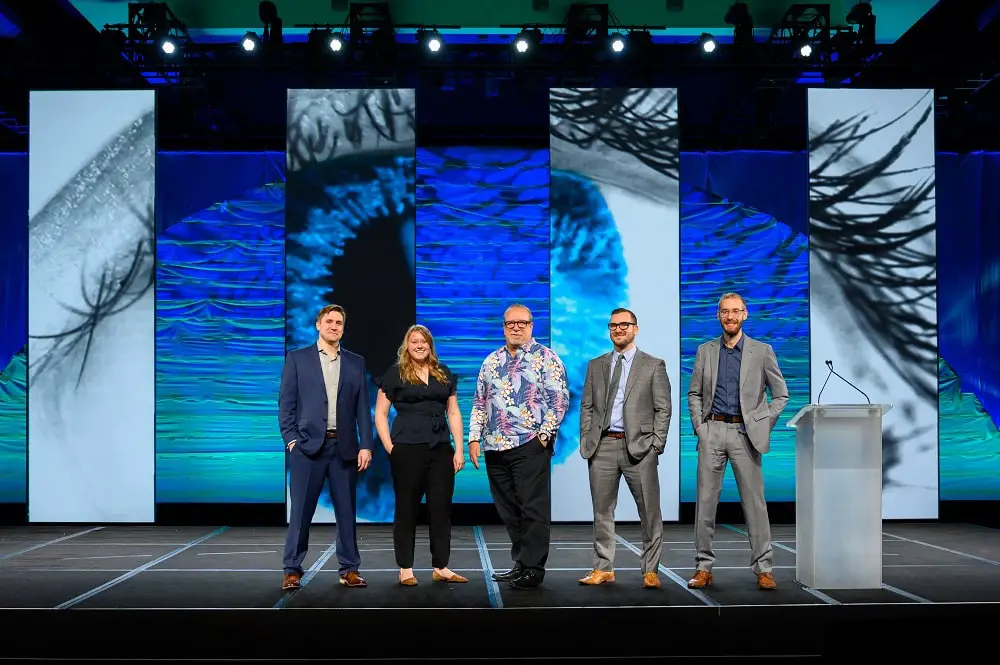 Cons
I love my job, so I am hard-pressed to list a con, but the toughest part about business ownership and operations is I have a hard time turning it off. I am constantly thinking about the business, what we can do better and how we can become the most innovative production company in the world. I usually have the business on my mind while I'm eating breakfast, when I wake up in the middle of the night and almost every time in between. I suppose that this is both positive and negative. I am passionate and I care deeply, but sometimes at the detriment of personal time, taking breaks and other activities.
I cannot picture myself doing anything else. Meeting and event production is what I love to do, and we have a great team at The 180 Group that feels exactly the same.
Advice to students looking to pursue a career in the Events industry
My advice to students that wish to pursue a career in the event industry is to get out there and get their hands dirty. Summers, weekends, evenings, etc. Find a production company, audio visual provider, or labor pool that works in the industry and offer your time, paid of course. Get out into the field and find where your passion lies. There are so many directions you can go, and getting into those event spaces will help you decide if you want to pursue audio, lighting, projection, media, content creation, set design, or any of the many other specialties that exist in our industry.
From there, pursue an education that will supplement that passion. If you love audio, pursue audio engineering. If you love lighting, pursue lighting design. If you love set building, pursue carpentry.
Then, make as many connections as you can. This is an industry that rewards commitment and talent. If you show up, do great work, and show a passion for the event, you will be called again and again to produce more and more events. Go all in and you will be rewarded with an incredibly satisfying career.
Once you make a name for yourself, the possibilities are endless. You could join a great production or design company. You could start your own business. Or, you could go freelance, make your own schedule and work on only the projects you choose. The flexibility that this industry offers is unmatched in most other industries. You won't work a typical 9 to 5, but you will do something new every single day, and that is pretty amazing.
J.R. Spiess
President and CEO
The 180 Group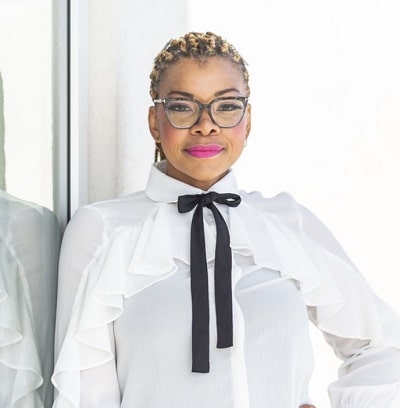 A day in the life of a regulatory affairs manager really depends on which side of the research you are on. My expertise is in academic research not in …
Read More
---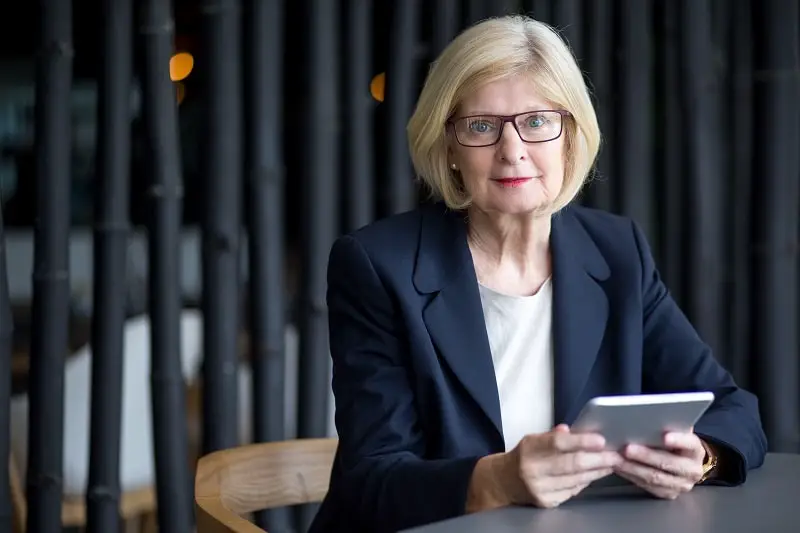 determine and formulate policies and provide overall direction of companies or private and public sector organizations within guidelines set up by a board of directors or similar governing body. Plan, direct, or coordinate operational activities at the highest level of management with the help of subordinate executives and staff managers.
Education:
Master's degree
Suitable Personality:



The Leader
---