Day in the life of


Plumbing Technician – Frank Beard Barrett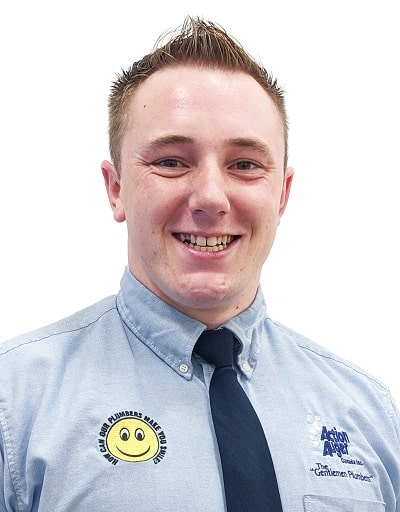 Frank Beard Barrett
Plumbing Technician
The Gentlemen Pros
My Typical Day
My typical day starts with me waking at 5:30 and spending time with my daughter. I get ready for work, including my uniform, and head from home in my company service vehicle to the office. When I arrive I greet other technicians and my service manager for training.
Each day, our manager presents training on technical skills or customer service skills so that we are better equipped to provide service and help the customers to feel comfortable with us in their homes.
Following training, the dispatchers schedule my first call of the day. On my iPad, I can see who the customer is, and notes about what their plumbing issue is.
When I arrive at the customer's home, there is a system of procedures I follow to diagnose the problem and provide options to the customer. One of the most important things I do is communicate with the customer, this builds trust when I am presenting solutions and options.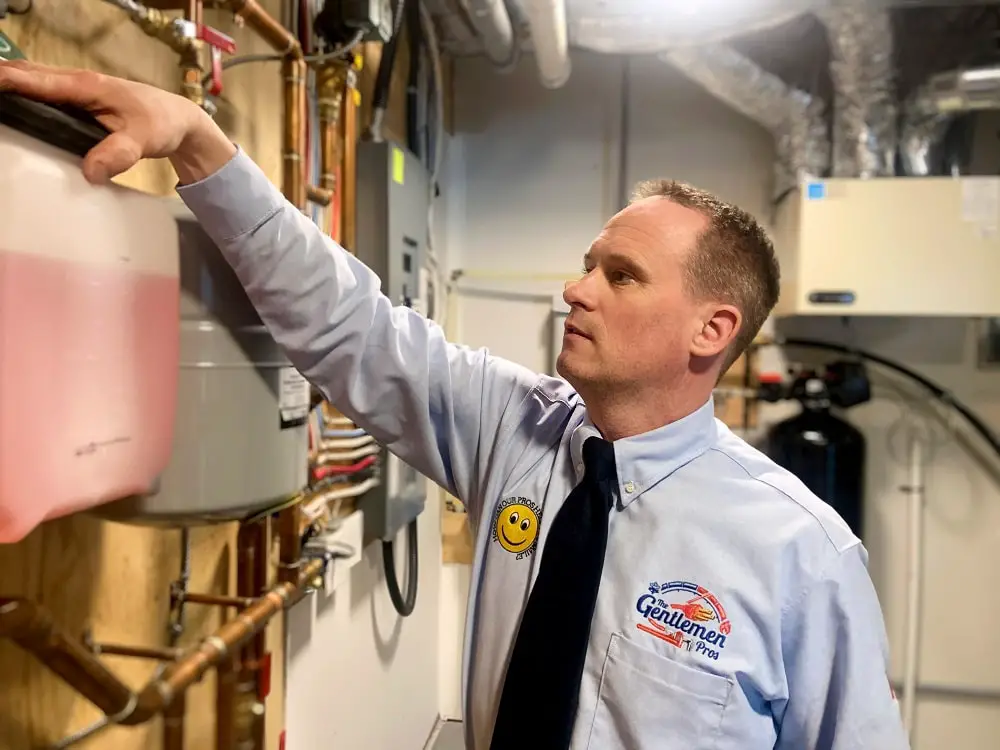 Next, I get down and dirty, taking things apart and rebuilding them. This is often hero work because I am restoring important comforts people take for granted, like running water or clearing a sewer backup.
Following the repair, I do a complete safety inspection of the plumbing in the home. By doing this I can identify other issues that couple be problematic. After completing the work, I write an email summary to the client of the work I did.
Depending on how long the appointment took, dispatch will send me out to another appointment, or I will prepare for home.
One of the best things about doing plumbing work is I am always busy. There are no seasonal slow periods, the work is steady all year long. The only drawback is that I don't know how long my workday will go. I don't know exactly how long a service call will take, and there are times I end up working late. (But, sometimes I get to come home early too.) I have chosen to work for a company that really values work-life balance and understands the importance of family life.
One of the most important qualities you can have as a service plumber is to be a good communicator. Clearly stating what is going on in the client's plumbing, presenting solutions while installing confidence is critical to good customer service. In addition to good people skills, it is important to have a mindset that you are willing to learn and then be willing to apply the skill.
Working for a large company, I have the benefit of ongoing training, and a team of office staff that schedule our calls and handle most of the paperwork. I also am provided a company vehicle and gas card. We have an inventory system so that I can keep my truck fully stocked. I use my own tools, but the company provides large equipment and machinery I need for big jobs.
When I return home I look forward to family time, and taking my little girl to the park before bed. I get the rest and recharge I need so I can go prepare for another day.
Pros
Working for a large plumbing company I am able to go to work, focusing on my skills and caring for customers rather than scheduling jobs, or trying to run my own business.
Plumbing is often hero work because you are restoring important comforts people take for granted, like running water.
It is not seasonal work, you are busy all year long.
It is "essential" work.
There are opportunities for career growth, in management and leadership coupled with my technical skills.
I have the opportunity to make more money as I complete more schooling, or become more skilled.
I enjoy the perfect balance of working independently and with people.
It is technical work that requires working with your hands so at the end of the day I can step back and look at what I've accomplished and see both the work that I've done and how the customer reacts to my work.
Plumbing helps develop my problem-solving skills
Cons
Jobs can be unpredictable and may take more time than you anticipate, meaning you work late hours from time to time.
It can be physically demanding.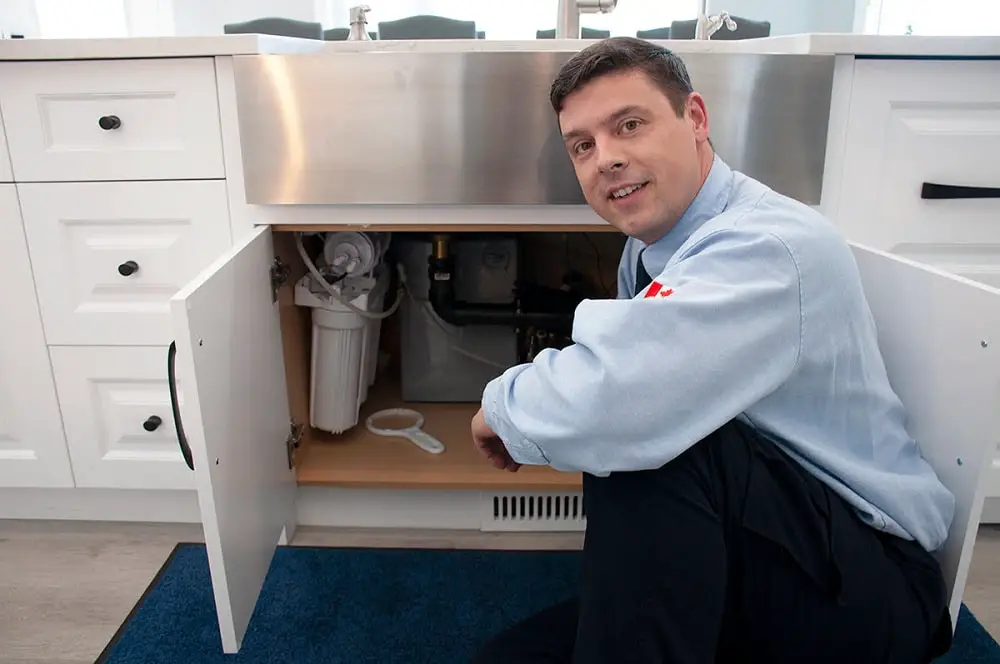 Advice to aspiring Plumbers
We would recommend going to a trade school, that offers an apprentice program. Many programs require 8 weeks of schooling 4 different times, completing 1500 hours of work in between each stint of school. (Some plumbers choose to do all of their education on-the-job, and then challenge the exam.) Each state or area you live in will have specific requirements. If you are becoming certified in one area and plan to work in another, be sure to understand the requirements and if the is a reciprocity agreement from one area to another.
Also, any education or personal development regarding people skills would be extremely advantageous in this industry!
Frank Beard Barrett
Plumbing Technician
The Gentlemen Pros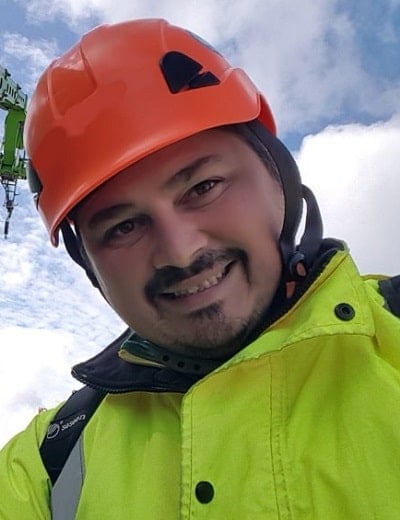 My typical day 5 AM First coffee of the day! Prep the backpack with all the things I'll need for the day. And it must be a very well prepped one (I te …
Read More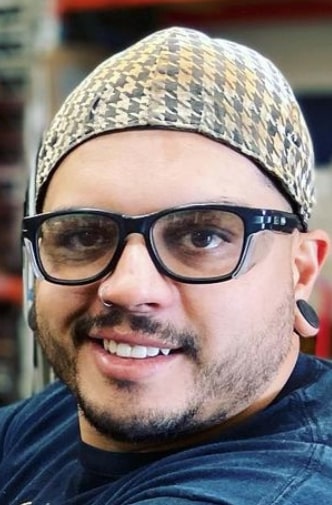 ARCH Production & Design NYC
A typical day starts off with turning on all the light and power to needed machines, then into the office to make coffee and have the morning meeting, …
Read More
---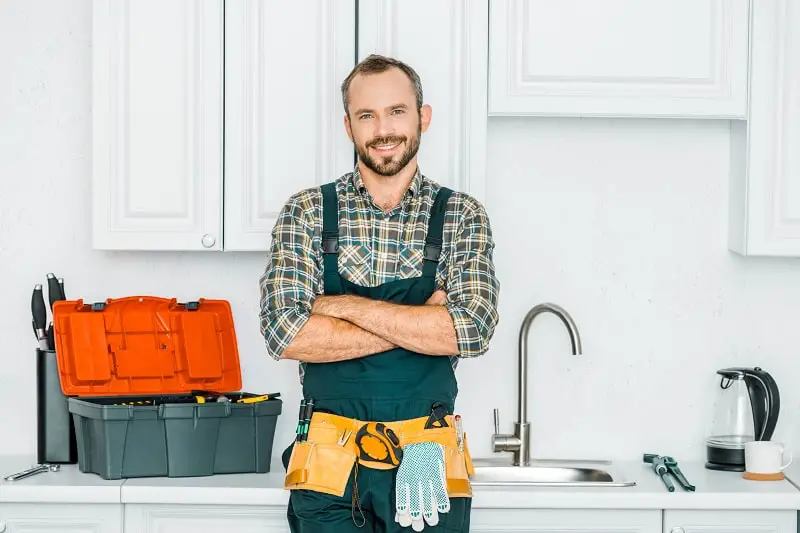 assemble, install, or repair pipes, fittings, or fixtures of heating, water, or drainage systems, according to specifications or plumbing codes.
Education:
Post-secondary certificate
Suitable Personality:



The Builder
---