Day in the life of


Plumber – Jake Romano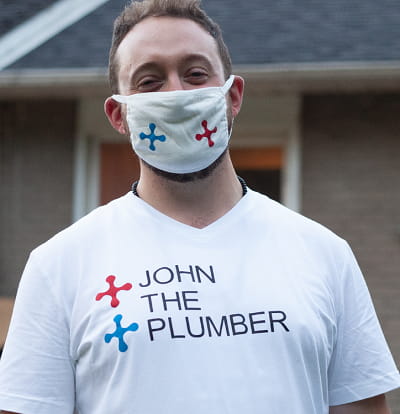 Jake Romano
John The Plumber
My name is Jake and I'm a manager at a service plumbing company called John The Plumber. We do service plumbing, not new builds. I'm not sure if this fits your requirements, but I'll answer nonetheless.
My typical day
I'll describe what it's like for residential service plumbers.
The work day begins at 8AM. But we're all up and at it a bit earlier than that, getting the day organized.
The plumbers are scheduled to arrive at their first jobs between 8AM and 11AM, but the first job is always 8AM or very close to it.
They read their schedule on our Customer Relationship Management software, which serves many purposes including: scheduling, addresses, invoicing, quotes, collecting payments, reporting, customer communication, etc. The software will provide a brief description of the job, e.g. "CS faucet replacement which stands for customer-supplied faucet replacement.
The plumbers will go from job to job, completing between 2 and 7 jobs in a day on average. 7 jobs is an incredibly busy day for a plumber, so those jobs will usually have a plumber and helpers.
We aim for the plumbers to finish around 4PM, but it depends on how long it takes for the work to get done.
Afterward, if the plumbers need to complete quotes, they will do so in the evening if they have the time.
The plumbers are self-managing for the most part. They know the work that needs to be done, and they know the order at which jobs should be done. We try to consider locations and maps when scheduling, to reduce wasted traveling time. But throughout the day, they choose their breaks and whatnot.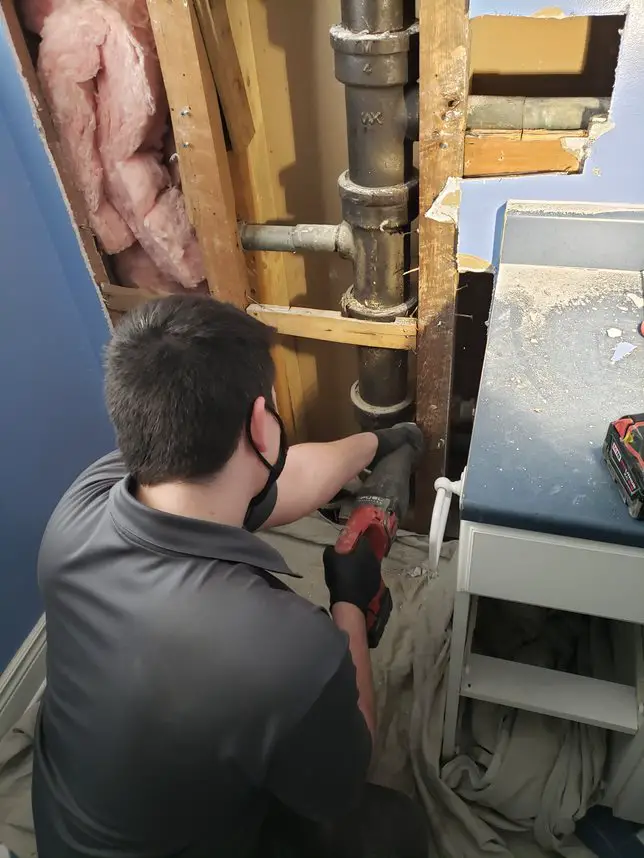 Pros
The pros are that there is a lot of work and it's little stress. A plumber can always find work as there is such a small population of them nowadays. If they got fed up at their current workplace and quit, they can be working again the following day pretty easily. The pay is good. The benefits are good. There are lots of incentives and perks. And, the industry is becoming far more competitive. In the following years, I believe we will see plumbing become a very desirable job as all the companies are competing to be the best place to work.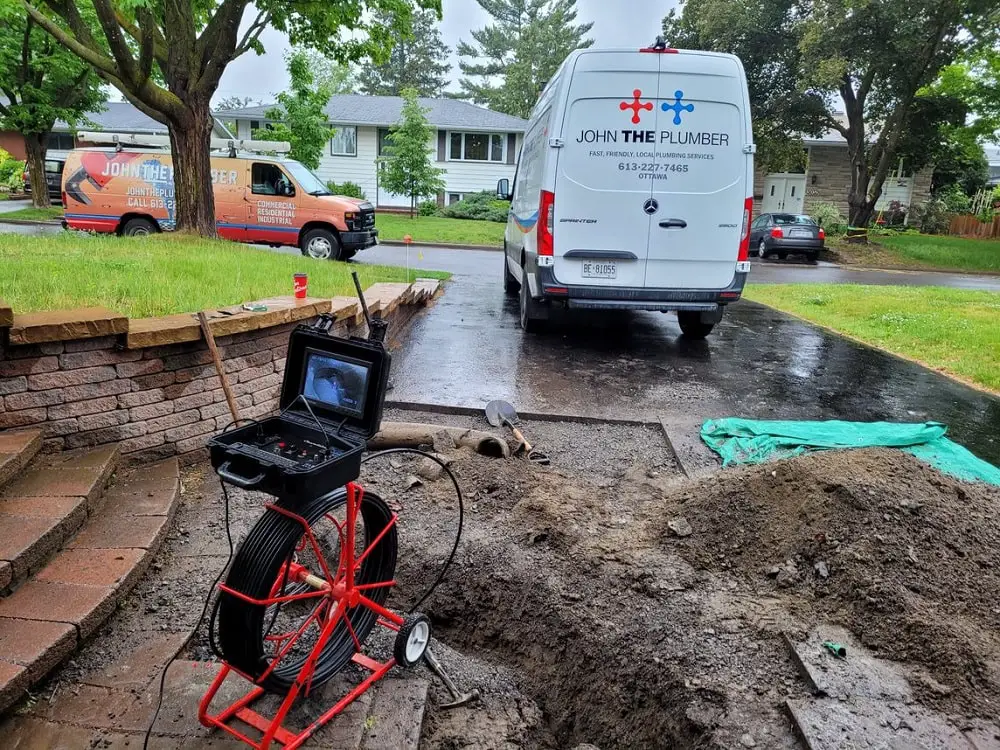 Cons
Some of the cons are: there's a lot of work. The work isn't always easy, in fact, it can be pretty exhausting. The conditions are usually fine, but sometimes, houses are dirty or they have to work in the cold or rain. Customers usually only call plumbers when they're having a bad day, so sometimes plumbers deal with difficult or rude customers. Also, plumbing is expensive, so sometimes customers try to bully. And, cleaning drains can be pretty disgusting.
Advice to aspiring plumbers
If someone wants to become a plumber, there are often local prep courses they can take, but ultimately, they should be able to find a laborer job on a plumbing team. It's not a glamorous job as the laborers are essentially the grunts of the team, but it's a great opportunity to get your foot in and start learning.
Some of the responsibilities will involve: acquiring and delivering materials, chipping cement, helping move supplies and tools, cleaning up the worksite, etc.
A lot of people send applications requesting an apprenticeship, but taking on an apprentice is a big responsibility. I believe that a lot of plumbers prefer to see a man in action before giving the apprenticeship to be sure that he's a good fit before getting the ball rolling.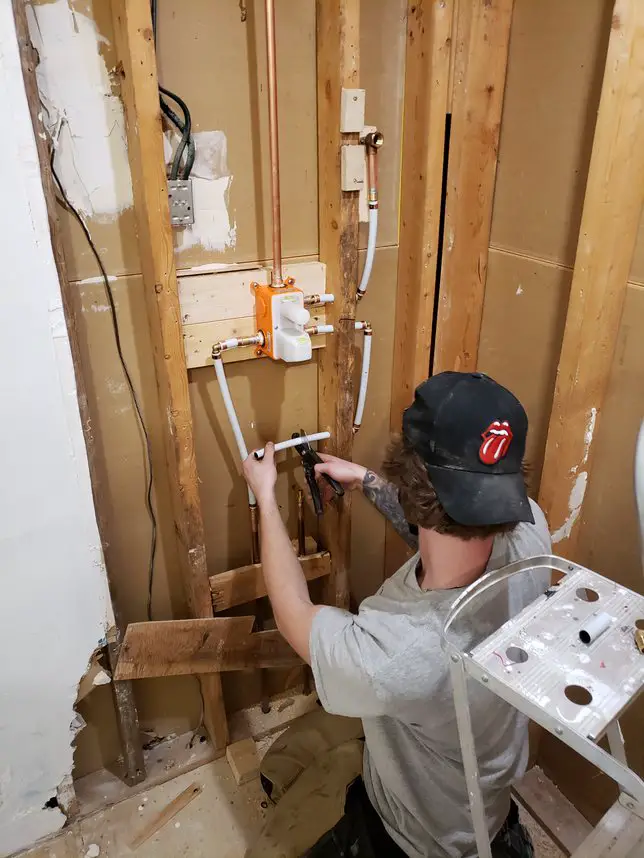 As for what you should think about before becoming a plumber, you want to get an idea of what plumbing is really like first.
Plumbers usually go into either service plumbing, commercial plumbing, or residential plumbing for new builds.
I can only speak on behalf of service plumbing. It can be a dirty job. It can be heavy and exhausting. You can work in the cold or heat. You might need to fit into uncomfortable and tight positions. Customers are often having a bad day when they need a plumber, so sometimes you'll be on the receiving end of unpleasantness. And, if you screw up, water is a big deal. It can be stressful. Those are some of the cons.
On the plus side, however, it's nice to know that there is always a ton of work available. Depending on where you are, the money is wonderful. You get to work with your hands and feel a sense of real accomplishment when finishing jobs and helping people. And, the perks are only going to get better as the industry becomes more competitive to keep plumbers happy. For example, we have a great pay structure, benefits, time off, fun incentives and rewards, and we're working on many other perks for later on down the road. In my city, it's become a challenge to get new plumbers, so companies are bending over backwards to recruit new plumbers and keep current team members happy.
Personally, I really recommend getting into plumbing. Other trades don't have the same steadiness. In plumbing, there are busy seasons (like every other trade) but even "non-busy seasons" are still extremely busy. Drains will always clog, pipes will always leak, and people will always be replacing fixtures. The work never ends. Plumbers will always have work.
Jake Romano
John The Plumber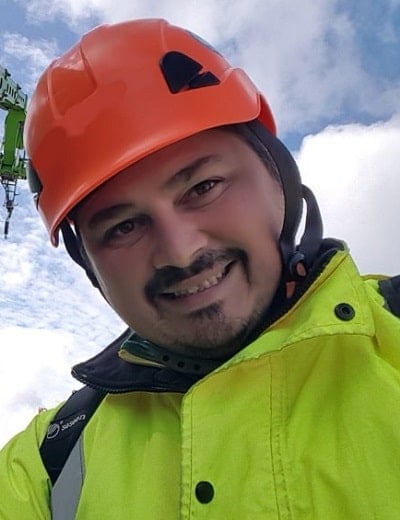 My typical day 5 AM First coffee of the day! Prep the backpack with all the things I'll need for the day. And it must be a very well prepped one (I te …
Read More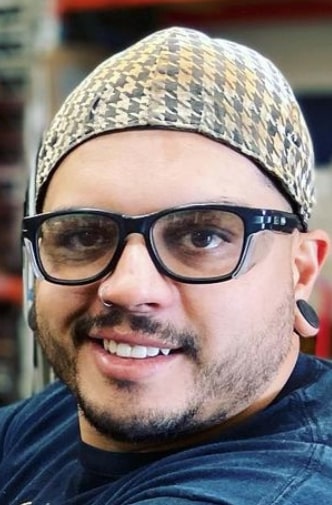 ARCH Production & Design NYC
A typical day starts off with turning on all the light and power to needed machines, then into the office to make coffee and have the morning meeting, …
Read More
---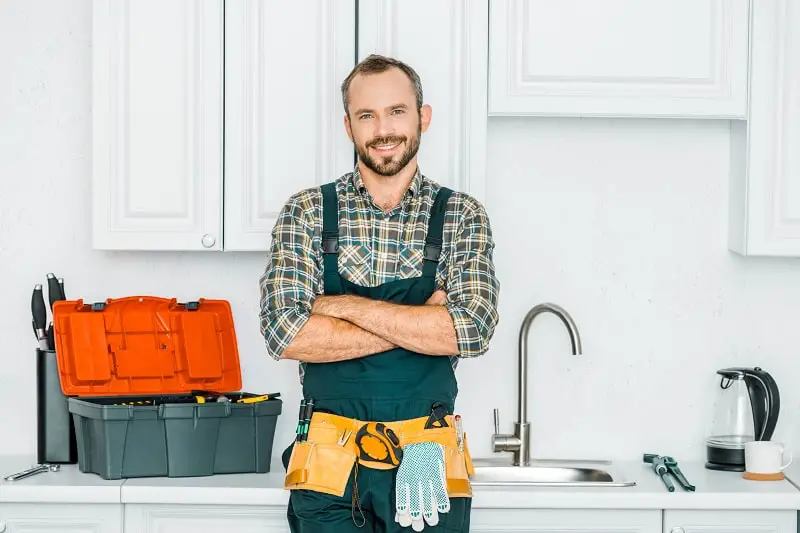 assemble, install, or repair pipes, fittings, or fixtures of heating, water, or drainage systems, according to specifications or plumbing codes.
Education:
Post-secondary certificate
Suitable Personality:



The Builder
---