Day in the life of


Personal Trainer – Ross Youmans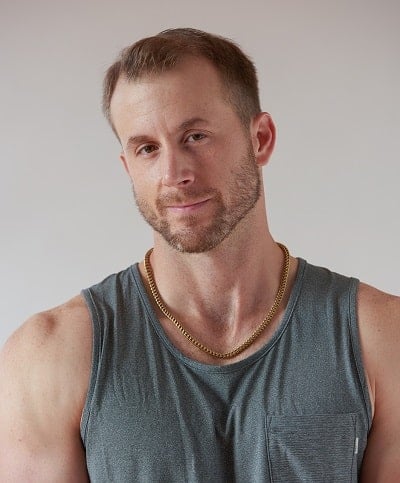 Ross Youmans
Personal Trainer
Hamptons Wellness on Wheels
My Typical Day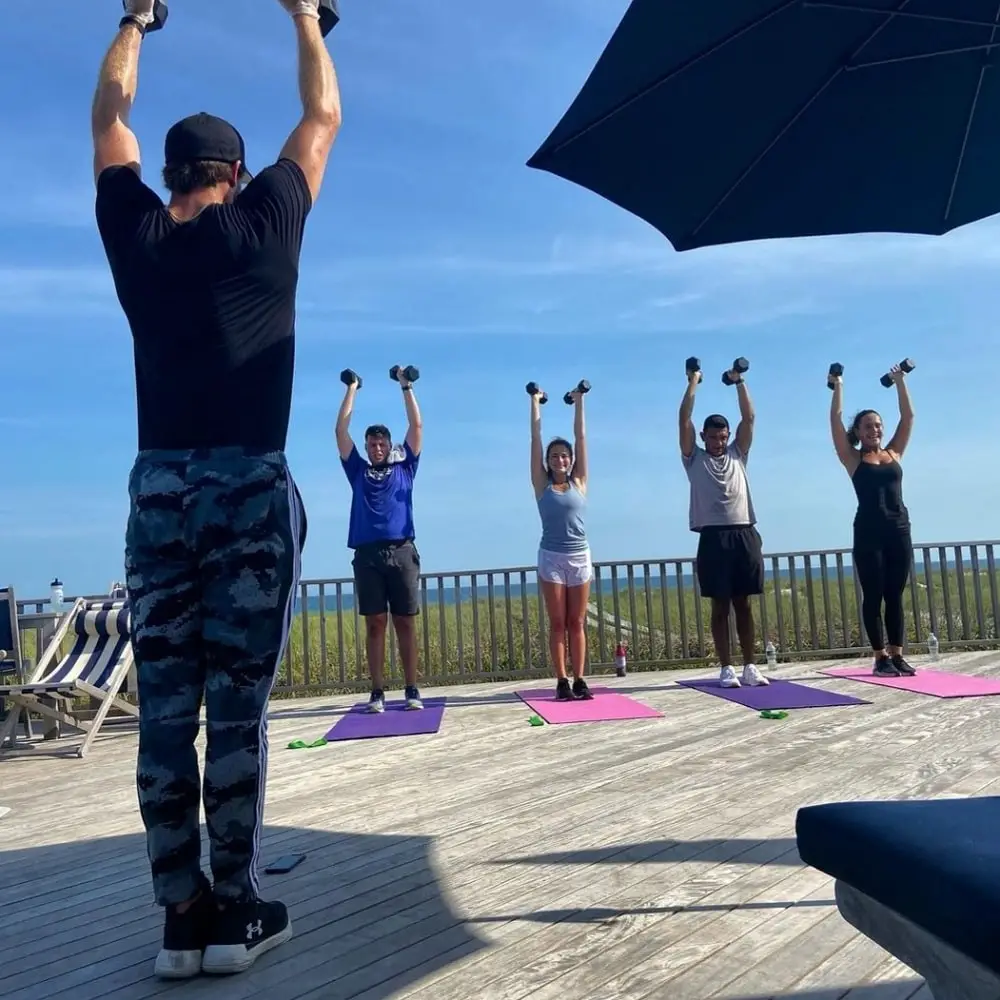 When working as a Personal Trainer, you can definitely expect early mornings, late evenings, and weekend work. Clients train around their work schedule so that means before work, their lunch break, after work, or weekends. The great thing about working for your own company or as an independent contractor is you have more freedom around your schedule. However, it is crucial that you respect your clients time and stay true to your commitments. All this to say I get up at the crack of dawn, many days around 5am. My business model recently involves in-home personal training and virtual sessions so often when not working I am driving to my clients' home. This takes planning in mapping out the most efficient schedule so I can stack clients appointments closer together without having to drive across town over and over. For much of the year, I have been fortunate to be able to stack clients from the early morning to the late afternoon. However, since I do live in a very seasonal area, during the slower months my schedule is a little less consecutive.
After my late afternoon clients I have a break from training. This is when it is essential not to take my foot off the gas. It is important during the week to make sure that I stay diligent in keeping up with my client programming, hammering out any loose ends on my schedule, and to look ahead in the coming weeks to fill any gaps I may encounter. That includes messaging for obtaining new clientele. There are several ways in obtaining new clients. I may spend my time reaching out to previous clients that for one reason or another may not be training anymore. Often those that you have worked with before are easier to sell on starting back up with training than those you have never met before. Another method for obtaining new clients is asking for referrals from current clients, previous clients, or other contacts you have. It never hurts to ask! After the late afternoon I often have a couple hours of evening clients. After my day is done, I make sure that all of my gear is in good condition and properly organized as I transport equipment with me from house to house.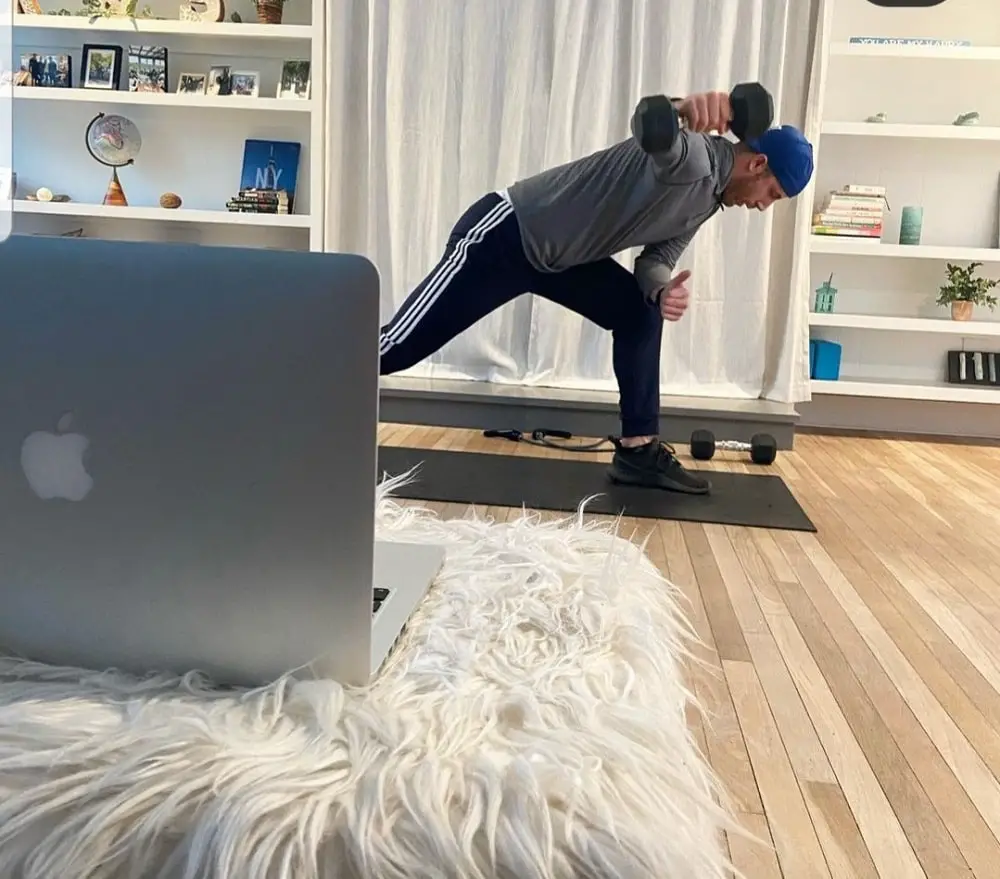 Pros
The best part of this job is the opportunity to make a positive impact in people's lives. Not only do they get stronger, fitter, and healthier but they recognize many mental improvements as well such as greater confidence, self esteem, and overall happiness. It is the reason I got into this profession and what drives me to get better and to show up everyday. Another pro is when managed correctly you have a lot of flexibility over your schedule and your time because you are working for yourself. It takes a lot of patience and strong communication skills, but when done well, it is possible to have a great work-life balance. Also, I love the ability to really connect with people and to develop strong relationships with them which makes the job that much more fun.
Another benefit of working for yourself is that you get what you put into it. You have the opportunity to determine how successful you want to be. I also love the entrepreneurial element of the job as there are a lot of different avenues you can go within the fitness field.
Cons
Initially, in order to be successful it is a massive time commitment. And you are at the mercy of your clients schedules which can be difficult and stressful at times. I encourage those that are starting off to take as much work as possible and later on make adjustments so that you have greater control of your schedule. Initially though be prepared for really early mornings and late evenings. It can be a difficult profession if you need someone to create structure in your life. If you are good as creating your own structure then you will be set up for success.
Advice to aspiring Personal Trainers
I started as a Personal Trainer working for a corporate gym- Equinox. For me, that was an incredibly valuable and rewarding experience in starting my career. I'm sure there are other paths you can take, but I think working for a bigger gym is a tremendous way of starting. Equinox invests a ton of time, energy, and resources in educating all of their Personal Trainers. Therefore, if you are somewhat newer and are lacking in experience, bigger gyms typically train you in exercise science and in how to build your business. Some corporate gyms will only require you to obtain your Nationally accredited Personal Training Certification within 90 days of hire. Since they invest in their employees' education it is a great way of preparing for your exam as you are onboarding. Otherwise, a lot of gyms require you to have your certification ahead of time. If you choose to work for a gym, you'll also most likely need to obtain your CPR/AED certification. If you work as an independent Personal Trainer I still strongly recommend it.
If you are deciding on whether becoming a Personal Trainer is for you, I think it is important that you yourself are interested in working out, you treat the profession as a career and not a side gig, and you keep a curious mind. Working as a successful Personal Trainer is a huge commitment. It requires strong listening and problem solving skills. Many people do not anticipate the amount of selling there is to do in obtaining clients. Having once been a Personal Training Manager and in charge of hiring Personal Trainers, I can honestly say that if you are willing to devote a lot of time, you are eager to keep learning and to stay curious, and you fully commit to Personal Training as a career you can be successful. It takes time and patience but if you want it bad enough a successful career is not only obtainable but an incredibly rewarding and fulfilling profession where you have the opportunity to make a major difference in other's lives.
Ross Youmans
Personal Trainer
Hamptons Wellness on Wheels