Day in the life of


Personal Trainer – James Jackson
James Jackson
Personal Trainer
Critical Body
I was an in-person PT for eight years pre-lockdown. Nowadays, I'm an online personal trainer.
My Typical Day
A typical workday as an online coach begins with replying to client emails—answering questions about their workout program, and giving feedback on their training technique. Sometimes I'll also hop on a Zoom call with my training clients to get a better idea of their goals and concerns. I find that you can get to know someone a lot better during a video conversation than via a simple email exchange.
After my clients are armed with their workouts for the week, it's time for me to write exercise tutorials for our website. This usually involves working alongside other team members to test the exercises out and determine their benefits and drawbacks so that we can recommend them to the right kinds of people.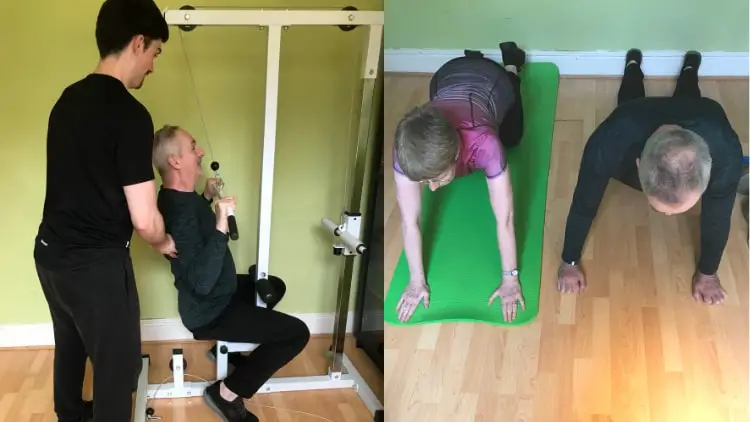 Pros
Since transitioning from gym-based personal training to online coaching, I've been fortunate enough to have a much more flexible schedule. My workdays are significantly shorter and less stressful since I don't have to deal with clients turning up late to their training sessions. Being able to work from anywhere is another massive perk of being an online PT and something that I plan to take full advantage of once travel restrictions ease.
Of course, not having to pay the gym to use their facilities to coach clients is another great bonus for saving money.
Cons
The main downside of being an online trainer is that you don't get that personal contact with your clients because you're not actually training them in person. So from a social perspective, being an in-person PT is definitely better than being an online coach because you can create stronger client relationships.
As much as I loved training my long-term clients in the gym, I'm glad that I made the career change to online coaching because it's opened up much more freedom in my life.
Advice to aspiring Personal Trainers
If you want to become a personal trainer, then first and foremost, make sure that you have a basic grounding in exercise physiology. You need to understand how each muscle works in order to put together effective training programs. While there's certainly a growing demand from beginners for personal trainers, there's also a great demand from more savvy gym-goers for experienced PTs who can get them outstanding results.
While you don't need degree-level knowledge to be a brilliant PT, you'll be able to get ahead by learning anatomy, exercise physiology, and basic biomechanics. A good textbook is Essentials of Strength Training and Conditioning because it has 24 chapters that cover a wide range of sports science topics from nutrition to periodization.
Becoming a personal trainer is very affordable for many people and gives you the opportunity to work for yourself. So you'll naturally have a flexible schedule and a high earning potential. But make sure that it's a career that's genuinely a good fit for your personality. If you're really introverted, then studying to be a PT could well help you to come out of your shell. But if you're not particularly outgoing, then a career as a personal trainer might not be for you.
Being a PT involves meeting loads of new and often like-minded people. So you'll always have a tremendous social life even while you're at work. It's also deeply satisfying to impart your knowledge to other people and watch them get results because of it. You can truly make a difference in the world as a PT by improving people's health and wellbeing.
James Jackson
Personal Trainer
Critical Body