Day in the life of


Personal Injury Lawyer – Justin Lovely, Esq.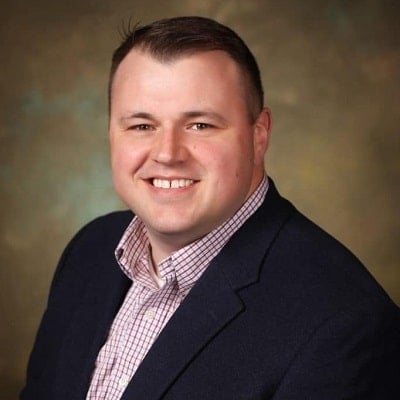 Justin Lovely, Esq.
Personal Injury Lawyer
The Lovely Law Firm Injury Lawyers
My Typical Day
The great thing about practicing personal injury law is that no day is the same. While there are of course some repetitive tasks, every case is different and has its own set of challenges.
A typical day for the personal injury lawyer begins with a daily team huddle with our injury paralegals. We quickly discuss a win from the previous day, a possible stop or change in a procedure, and a priority for the rest of the day. This early meeting sets the tone for the day and allows all team members to know what each other are working on during the day.
Once the day's agenda is articulated to the team, we go to work. Usually reviewing medical records, analyzing new intake investigations, and client phone calls take up the morning hours if we are in the office and not in court. We may also have depositions or a mediation to attend on a given day.
Afternoons are most often spent calling new clients for intake meetings or current clients for case updates. Hopefully, in the middle of all these tasks, we have settlement disbursements whereby we are closing the cases and giving clients their settlement funds.
Pros
Personal Injury law is perhaps the most rewarding area of the law. What other area of the law do you literally retain a client, help them get the medical treatment they need to get to feeling better, and then finish representation by handing them a settlement check? Leveling the playing field against multi-billion dollar insurance corporations is great. We help the common working-class man who has never dealt with insurance companies let alone lawyers in his or her life. We educate the client about the process and hold his or her hand until the case is complete. Often clients become family and lifelong friends after our help!
Cons
There are a few downsides. As personal injury attorneys, we put the client's stress on our shoulders. These individuals are usually injured and cannot work. It begins a series of events that can quickly and easily ruin a person's finances. The pressure is constant and sometimes non-stop in a given case. However, even with a large amount of stress, "the pressure makes the diamond" so to say, and the final outcomes more than make up for it.
Advice to aspiring Personal Injury Lawyers
Personal Injury Law is not for everyone. You must be a therapist, taskmaster, negotiator, and finally a lawyer. In some cases, you're all roles at once! You need a 4-year bachelor's degree. From there you must take the law school entry exam, apply and be accepted into a law school, and graduate. After graduating from law school, you must sit for your state's bar exam. This test is only offered twice a year. When you pass your state bar, you are sworn into the profession by your state's Supreme Court.
Now you are a lawyer, but not a personal injury lawyer. Study your state's tort laws and be ready to help your clients. Many personal injury cases appear in the car accident setting. Your specific state will teach CLE classes (continuing legal education) related to injury law. I recommend taking those CLE classes and absorbing everything you can that's related to injury law and the subsequent case law that controls your jurisdiction.
Find a mentor and ask questions. Older lawyers are eager to help! Once you think you have the hang of the laws, market and sign up your own client caseload to being helping the injured.
Justin Lovely, Esq.
Personal Injury Lawyer
The Lovely Law Firm Injury Lawyers