Day in the life of


Pediatric Occupational Therapist – Sarah Appleman MS, OTR/L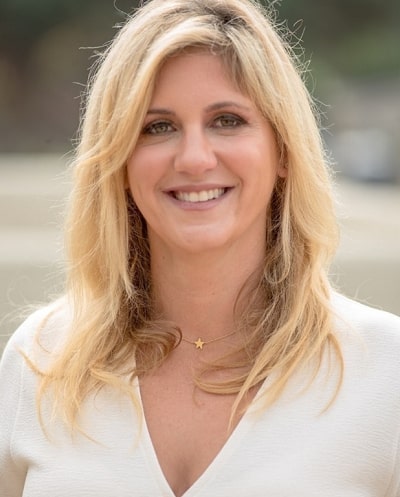 Sarah Appleman MS, OTR/L
Pediatric Occupational Therapist
Working as an Occupational Therapist is one of the most rewarding professions. I use my observational skills as well as my creative skills to help children achieve their goals.
I work through Zoom sessions as well as in-home sessions. During the Zoom sessions, I have to use whatever the clients have in their homes. Sometimes there is limited space and I have to help families use their space in ways they haven't thought. For example, using a blanket to swing their child, turning a chair into a tent by placing a sheet over it and having their child crawl through it, or taking couch cushions off the couch and have their child crash into them. I have parents use tongs, cotton balls, and clothespins to help improve their child's fine motor skills. These are just a few examples of how to use what you have in your home to help your child.
When I travel into a home, I bring age-appropriate toys and make suggestions that they can use to motivate their child. If I am working on crawling with a baby, I bring a fun new visual toy as a distraction while working on improving tolerance when weight-bearing in preparation for crawling.
My favorite part of my job is watching the improvements children make, and helping parents understand their children better. When I see a child complete a skill for the first time, and we all cheer it is the best feeling!
Pros
It is so rewarding to see a child accomplish something they were unable to complete prior to therapeutic intervention. There are so many wonderful moments of first times—the first time the child crawled or walked, the first time they wrote their name, the first time they climbed on the equipment when they were scared of gravitational insecurity.
Being a therapist for the past 21 years, there have been so many wonderful accomplishments. Watching a child realize they can do something and grow is one of the best feelings you can have. I also love how I have to look at each child and through my clinical observation, I am able to determine the underlying reason that child is unable to complete the task. I am a very creative person, part of my job is making work fun. Finding new ways to motivate the child to want to actively participate in therapy. It keeps me excited to work.
Cons
It is a physical job that you have to put your body into. I am lifting children on and off equipment all day and it can take a toll on you.
You must have patience when working with children. Sometimes a child takes a long time to accomplish a goal.
Advice to aspiring Pediatric OT
If you are considering becoming a pediatric OT, you should look at the prerequisites of the graduate school you wish to attend. The program is a three-year post-graduate school. Most schools also require a certain number of volunteer hours. This is good because you can see what to expect when working in the field.
Sarah Appleman MS, OTR/L
Pediatric Occupational Therapist