Day in the life of


Operations & Process Improvement Trainer – Stacy Gehm RN, MS, LSSBB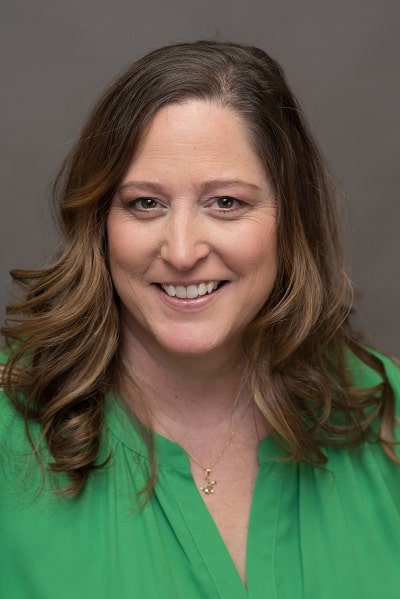 Stacy Gehm RN, MS, LSSBB
Operations & Process Improvement Trainer
Registry Partners
What does a Process Improvement Manager do?
Leadership will decide that something, like a process, needs to be reviewed/revamped so that it could be done more efficiently. I will work with the team to review the current process, identify and analyze (i.e. root causes, constraints), develop a plan for change and monitoring, and compare any metrics of before and after.
My Typical Day
Each day can differ so much in my role at RP. Normally my day would start with a long difficult commute to my office, which consists of walking across the hall and trying not to trip over dogs LOL.
I usually start the day by reading and responding to emails, reviewing my calendar for any upcoming meetings, and then working on process improvement projects. Working on process improvement projects is one of my primary focuses. I could be running different reports to gather numerical data for evaluation and/or comparison. Reviewing policies, procedures, and information from others to develop process maps for a visual of how something is done. This allows others to see all the steps that go into doing a task, how many others are involved, and handoffs; to name a few. Meeting with the process improvement team to discuss issues, find root causes, and come up with ideas for change. Putting together presentations of the process improvement projects to show the summary of what was done, where the issues were, what the change was, and metrics of the improvement.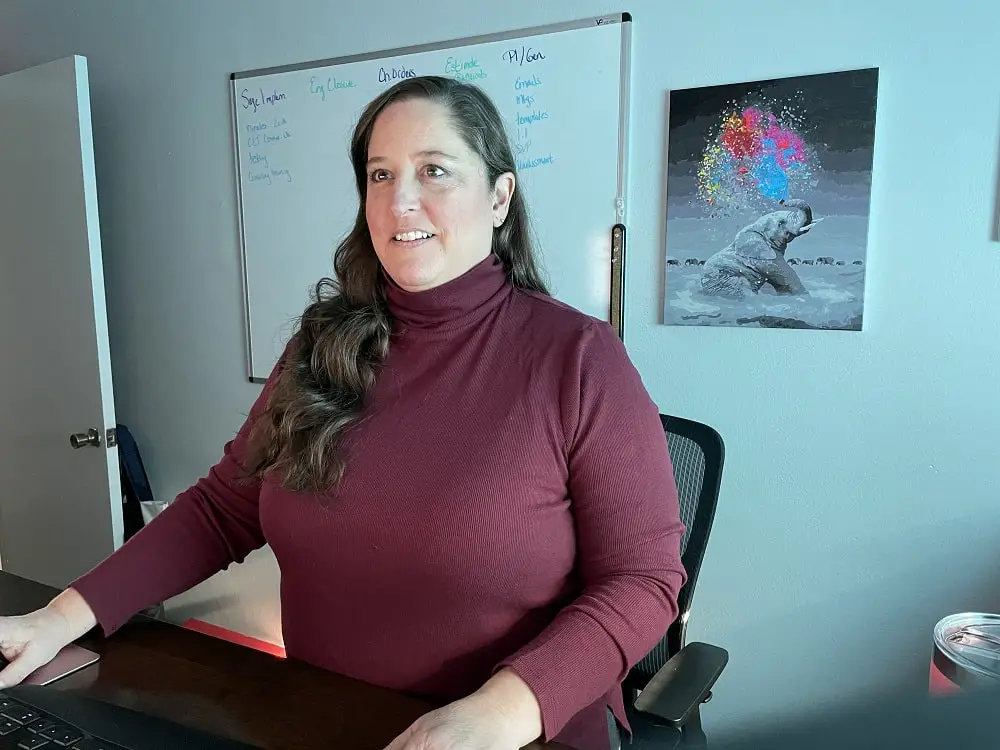 Pros
The pros are that I get to work with so many different co-workers in all departments and positions to help make us all more successful. This allows me to get to know so many people and learn about all aspects of the company.
Cons
It is really hard to think of a con, but if I had to I would say being remote but let me explain that. With everyone spread across the country, one cannot run down the hallway gathering others for lunch, gathering in the breakroom for a celebration, or even a potluck. But, at any moment you can call someone, send a text or a chatter, or have a video call while having lunch together. So it really isn't a con.
Advice to students interested in this career path
Often Process Improvement is not what someone thinks about when choosing a career path, but more where one goes on a journey of wanting to work more efficiently and helping others do the same. As a person is working in their field, learning and gathering information they realize processes could be done differently and more efficiently. They start looking at how to do this and get educated on the many different methodologies and tools that can be used to make improvements and sustain them. A good place to start is gaining certifications, many can be done online at minimal to no costs.
Stacy Gehm RN, MS, LSSBB
Operations & Process Improvement Trainer
Registry Partners
---
Process improvement managers review current business processes, identify and analyze root causes and constraints, and develop a plan for change and monitoring, and compare any metrics of before and after.
---