Day in the life of


Methane Gas Conversion Project Manager – Travis Ziebro
Travis Ziebro
Project Manager
Methane gas conversion industry
I was the Project Manager for a gas processing company that provided the technology for methane gas conversion plants. Our typical client was a landfill that produces a lot of methane gas naturally. My company provided the technology, subcontracted the building of equipment, and then provided installation assistance to clean the gas so it would be useable.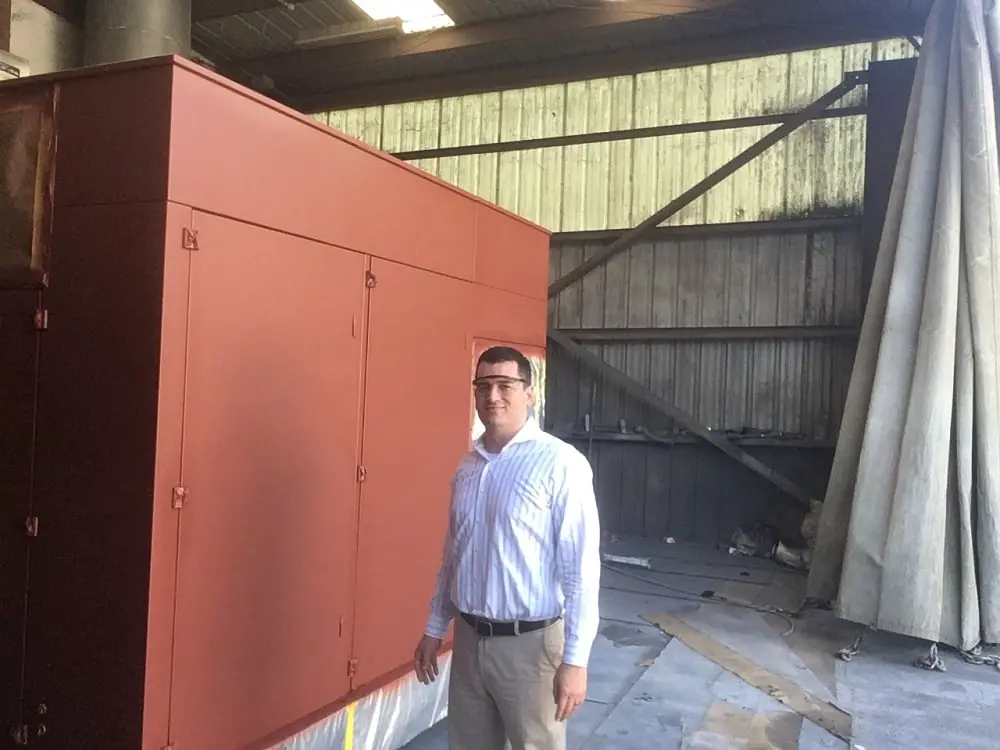 My Typical Day
As a Project Manager, I lead a team to engineer, develop, and deliver the gas processing equipment. That team typically includes a gas processing project engineer, scheduler, document controller, and instrumentation engineer. I help guide the engineering design process by ensuring all client specifications and regulatory codes are met. I ensure the client returns their comments on our drawings in a quick manner. Every week we would have a meeting with an internal team on the project, and typically followed by a meeting with the external client.
At any particular point in time, I lead anywhere from 4-8 projects. The projects are fast-paced and require routine oversight to ensure no critical items are forgotten. Once all engineering documents are approved by the client, the project goes into fabrication. As a Project Manager, I manage the work product on our fabricators. Due to the size, most products are built in the United States. I usually visit the subcontractor's facility a few times during production, and most frequently at the end. Depending on the project requirements and subcontractors, I may need to fly or drive to the client facility for a final quality check. Coordination of the equipment that delivers to the landfill is also important as the equipment typically requires permitting.
Depending on the commercial arrangement, my company may be charged with installing the entire plant or simply assisting with the process. This time is particularly busy for a project manager as there's lots of coordination to make sure the installation process moves smoothly. In lots of ways, the Project Manager acts like a CEO. They have to ensure the projects move smoothly, personnel is happy and productive, and the project makes money. A big part of the Project Manager's job is routine reporting on project finances and change order management.
Pros
It's a fast-paced job with lots of executive-level exposure.
Expert level coworkers, so there's always a lot to be learned.
Generous compensation
Cons
Demanding – I once got a call on New Year's Eve that a client's plant was down. I had to mobilize a team to travel out the next morning.
Sink or swim environment – Generous training is available, but due to the high growth nature of the business, the time to take the training is not always available.
In general, pay is lower than my counterparts in oil and gas. However, renewable energy has been a steadily growing sector for a long time. Thus, employment has been more steady.
Advice to aspiring Project Managers
Most of the best project managers have a deep understanding of product and a good ability to lead people. To develop a strong product understanding, I'd first recommend a technical role. If technical roles aren't a fit for your skills or are not available, a project support role is another great way to learn Project Manager duties. Most great project managers begin their careers as technicians, engineers, or schedulers. A unique aspect of a Project Manager's job is the complete degree of oversight they must deliver to the project. Serving in one of the supplemental roles on the project provides a great starting point.
Travis Ziebro
Project Manager
Methane gas conversion industry