Day in the life of


Mechanical Design Engineer – Ludovic Chung-Sao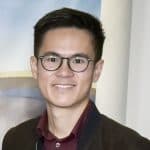 Ludovic Chung-Sao
Mechanical Design Engineer
An aircraft engine manufacturer
I worked as a Mechanical Design Engineer in the field of Aeronautics. This meant I designed parts and made sure they were manufacturable and mechanically sized for their purpose. Manufacturing in the aviation industry is very strict in the sense we have many regulations to comply with. Most manufacturers must be aware of the goal of the end product to take into account the relevant regulations.
Managing subcontractors or clients. Working in the manufacturing industry requires working with other manufacturers. For example, aircraft manufacturers such as Airbus or Boeing don't manufacture all their parts themselves. They call in subcontractors to help out. My experience gave me the chance to work closely with different manufacturers to develop parts. For example, I would have regular meetings to talk about their production capacity, the parts' drawings, the specifications of the parts, or the quality control after manufacturing.
Respecting the regulations and standard practices. The manufacturing environment is full of standards. For example, metallic parts are often assembled via welding. It's important to know about the welding standards to be able to reproduce the same quality of welding on every part. On another hand, there are regulations related to the purpose of the part. For example, building a pipe for a fridge doesn't require the same level of resistance as a pipe for an aircraft. The additional resistance requirements must be clear for you and the company in charge of the manufacturing.
Part development vs. part production. I was involved in the part design team. It meant I could work on the shape of the parts, develop the 3D design, write the parts' specifications. At this point, it's important to involve the people in charge of manufacturing. Manufacturing as said above can be done internally or outsources (subcontractors). Whoever is manufacturing the part, it's always a good idea to involve someone who can have a word on a design that's technically feasible but manufacturing-wise not feasible. It'll help to avoid manufacturing problems right at the source.
Dealing with deviations. On a typical day, it would often happen that parts produced don't comply with the drawings/specifications. This means, for example, that the part is bigger than what is described in the drawing. When I say bigger, it can be in the order of 0.01mm to 1mm (depending on the type of parts). It's up to the client to tell his manufacturer if he judges the part as acceptable or not. Deviations involve a lot of studies to investigate acceptability. If the part is not accepted, it means the manufacturer produced a part that earned nothing.
Pros
Possibility to change career path. After years of maturation of my skills, I had the opportunity to change team and orient myself to something less technical than Mechanical design. I could go toward quality management, supply management, purchase department. Many of my technical colleagues seize the opportunity to see other aspects of the manufacturing industry to broaden their view. On a personal level, I chose to deepen my expertise toward mechanical design and certification.
In contact with the end product. I was very fulfilled to work on parts and get to touch them after months of hard labor. Unlike providing services, manufacturing is about producing a concrete product. Therefore, if you have like to see the visual results of your hard labor, manufacturing is an excellent option.
Communication, communication, communication! Because of all the actors involved in part manufacturing, communication is king. Whatever sector you're in, you'll have to interact with people from within and outside your team to bring the project to fruition. The feeling of being part of a collective gave me a bigger sense of purpose and responsibility in the company.
Improve planning skills. I don't consider myself a natural planner. But because of the high production volume context, planning is a skill that I had to practice. Working on large scale projects helped me become a better engineer. The Manufacturing field offers so many types of projects with different contexts that becoming familiar with planning and its tools becomes "easy".
Cons
It's more advantageous to be the end-manufacturer. Let's say you work for an aircraft manufacturer or for one of his subcontractors. The aircraft manufacturer is the end-manufacturer. He is the one directly in contact with customers (people buying the end product). The end-manufacturer has a lot of leverage. I had the chance to be both on the end-manufacturer side as well as the subcontractors'. I have some bitter memories of being a subcontractor as the customer can have a sudden change of opinion to which you'll have to yield.
Treating deviations can be very tricky. Sometimes parts received from subcontractors don't comply with the drawing requirements, that's called a deviation. It can be due to many reasons, such as logistics, tolerance issues, machine calibration, etc. Manufacturers have the choice to either submit the part for acceptance review to its customer or throw the part away. Parts can be costly, so the more parts can be accepted, the less the waste. From my experience, not only there was a fair amount of pressure to accept parts produced, but also giving technical approbation was often tricky and time consuming.
Reducing costs at all… cost. Reducing costs in manufacturing is key for the company to increase its profit. So, a lot of activities revolve around optimizing existing concepts which often result in forsaking creativity for new product development. This highly competitive environment kind of stifled my creativity.
Ludovic Chung-Sao
Mechanical Design Engineer
An aircraft engine manufacturer