Day in the life of


Lead Clinician – Dr Suril Amin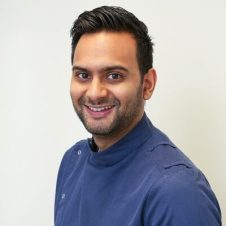 Dr Suril Amin
Lead Clinician
The Denture & Implant Clinic
My Typical Day
I'm a proper General Dental Practitioner, meaning I pretty much do everything from orthodontistry (diagnosing, preventing and treating teeth and jaw irregularities), oral surgery, and restoring implants, to fixed/removable prosthodontics and routine check-ups – there is never a dull day (except when my entire day is full of routine check-ups only)!
I start the day with our morning 'huddle', which is a must for all staff in the practice to attend. It sets the tone for the day and keeps the whole team super focused. We gather together before the doors open to discuss reviews, finances, patients and anything important for that day.
As the lead clinician, I am responsible for the whole practice. Our practice is unique in that we mostly work on bigger cases such as mouth rehabilitation, and every single patient goes through me (unless they have been referred). I would liken my role to that of a composer because I will put together patient treatment plans and then decide who does what and when.
I'm lucky to be surrounded by such a great team which includes two full time treatment coordinators who do the majority of the patient interaction. We fully utilise everyone's skills, so a lot of the work is shared by nurses who take impressions, intra-oral scans and impressions. We have a laboratory on site and the technicians helps with things like try-in, impressions and fits.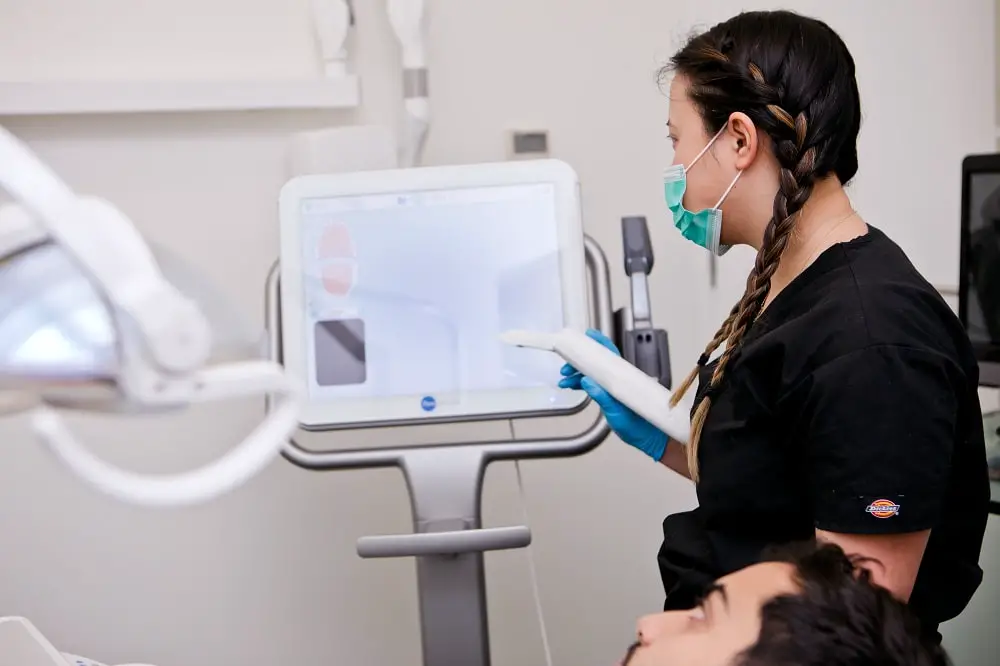 I have a particular interest in cosmetic dentistry and enjoy working on those cases the most. I'm able to offer a range of treatments in this area, including smile design, cosmetic orthodontics and full mouth rehabilitation, including tooth wear cases. It is not uncommon for me to spend my days restoring full arch cases, meaning I have great experience and ability designing smiles that look natural, function well and blend in with patients faces.
The surgical aspect of dentistry (placing implants to replace missing teeth) is a particular talent of mine but, I'm passionate about all dental treatment.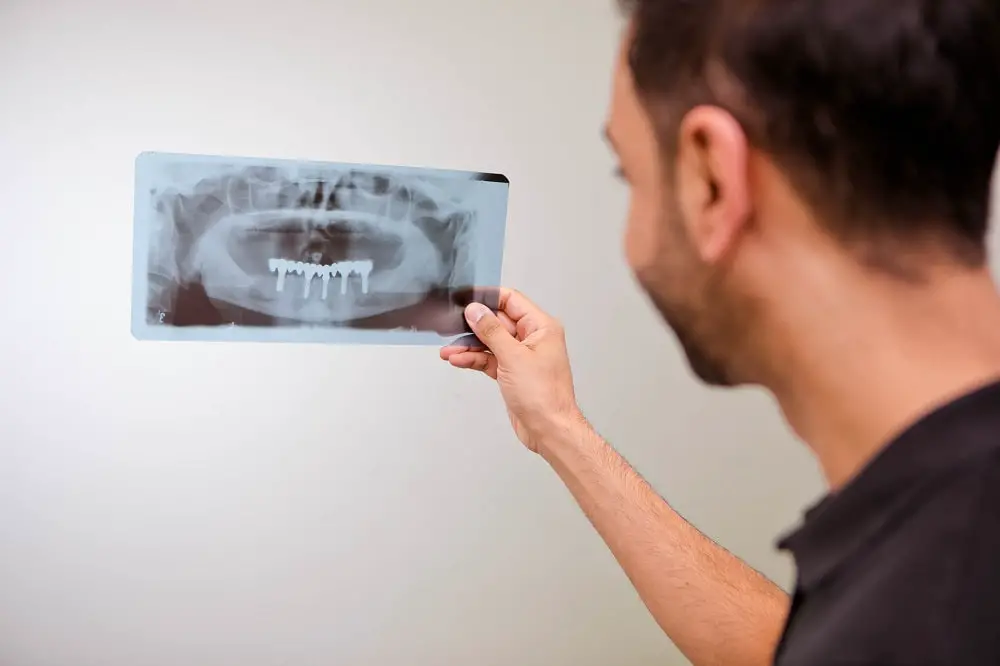 Cons
As with any job, there are always a few negatives. For me, being a principle, means I am always thinking about work – even during the evenings and at weekends. There is always work to be done so it's hard to switch off and sometimes it can feel overwhelming. Plus, doing big, technically difficult treatment plans that are sometimes over £30k does add extra pressure to my role which I have to make sure I manage and take a step back once in a while. Achieving a work-life balance has been hard but it won't be forever. Our practice has grown nicely over the last few years, and we have put a lot of systems in place to make everything run smoother.
Pros
On the plus side, I'm doing the type of dentistry that I enjoy, learning lots and as a Lead Clinician I'm making my own decisions – if I want to order a particular material because its better, I don't have to go and ask my boss. The grass is way greener as a principle, compared to that as an associate, so if you are thinking of aiming high in your career – do it! My only advice would be to skill up first so you can hit the ground running. Ultimately, I love the cosmetic side of dentistry because I know I can improve on the low self-esteem and low confidence issues suffered by so many patients before they undergo corrective treatment.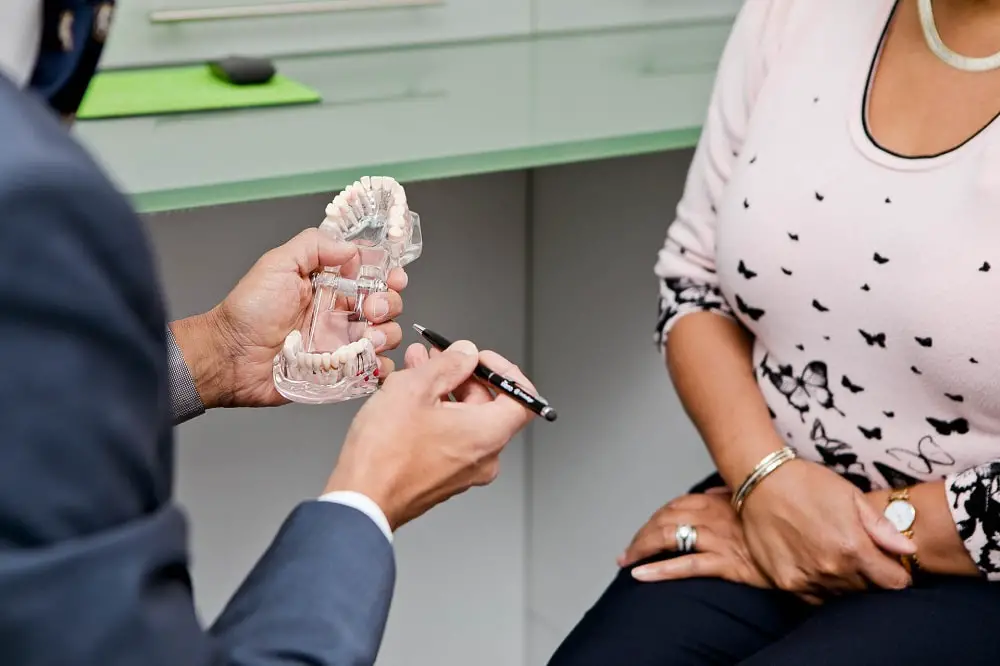 Advice to aspiring Dental Clinicians
A supportive network of family and friends and a passion for the work is integral when working within the healthcare profession and I would say that a joy for learning new things and being able to adapt to change is important too. As a dentist, studying never really ends. New technologies, advancements, research and methods are continually coming into play, and it is important to keep abreast of them in order to deliver the best care for your patients.
Dr Suril Amin
Lead Clinician
The Denture & Implant Clinic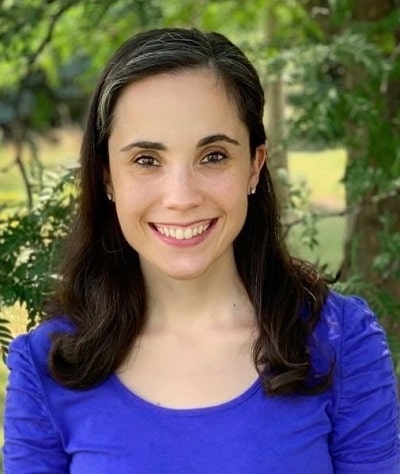 I was a physical therapist aide for over a year before going to PT school. Now I am a physical therapist. As an aide, each day was slightly different. …
Read More
---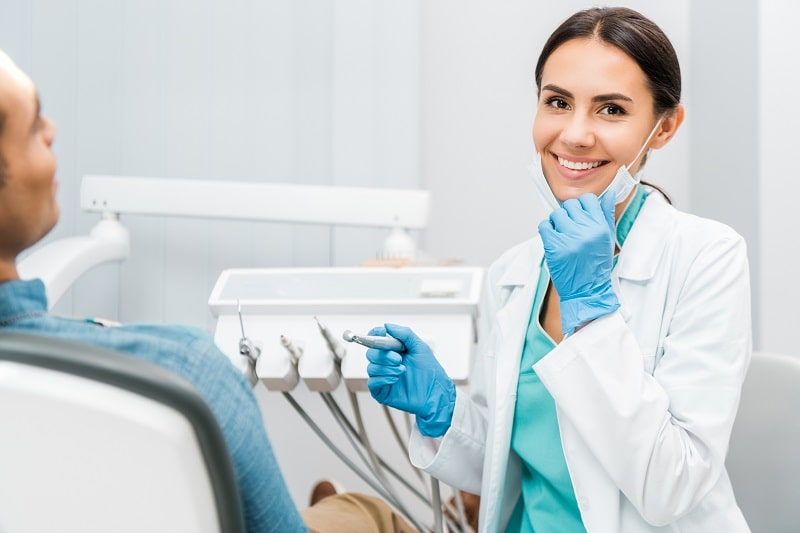 examine, diagnose, and treat diseases, injuries, and malformations of teeth and gums. May treat diseases of nerve, pulp, and other dental tissues affecting oral hygiene and retention of teeth. May fit dental appliances or provide preventive care.
Education:
Doctoral degree
Suitable Personality:



The Thinker
---