Day in the life of


Graphic Designer – Will Creech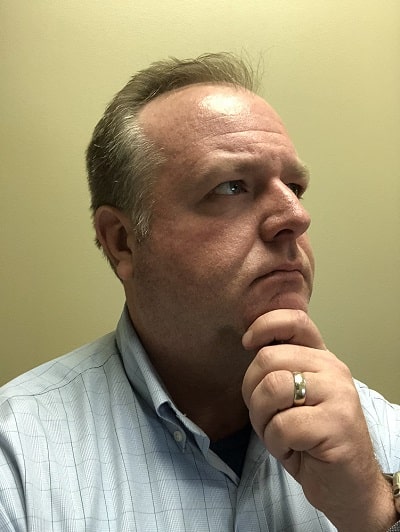 Will Creech
Graphic Designer
A very large Fortune 500 foodservice provider
I'm a graphic designer that designs logos, websites, and supporting graphics for multi-million dollar sales presentations. I graduated with a BFA with an emphasis in graphic design in 1996 and have been a professional designer ever since.
I typically respond to emails in the morning and potentially put out a few small fires. Graphic edits to a presentation website or logo for a dining concept. I then switch gears to prioritizing my current projects and knocking them out.
My typical day
Mornings I get up, let the dogs out, make coffee, and read through emails, and sort out any new work that needs to be addressed.
Once I've responded to emails and put out any fires that have cropped up I switch gears to any large projects that I've been working on.
I don't often attend meetings or interact with others much. Most of what I do is sitting on the couch with the laptop propped up on my knee and working with WordPress, Elementor, Adobe Photoshop, and Adobe Illustrator.
Occasionally, I'll have discussions pop up on Microsoft Teams but they are usually brief if they happen at all.
I live in a popular area of town with several great restaurants and usually head out to lunch mid-day to grab a bite and get off the couch.
Afternoons I sometimes work from the deck out back if it's not too hot or too cold.
A lot of what I do is WordPress-related. I build websites for large multi-million dollar sales pitches and also some intranet sites for my employer. The websites I build are password-protected and meant for the C-Suite of the institutions we're pitching. The websites contain proprietary info that we wouldn't want in the hands of our competitors.
I also have a couple of blogs I work on as an interest of mine. They give me an opportunity to stretch my legs a little more design-wise so-to-speak.
Pros
I usually don't get overwhelmed but that is not typical of design jobs I've had in the past.
I'm much faster than most of my peers due to my experience.
I enjoy the work although I wouldn't say I get to stretch my legs often.
The pay is good although I have a lot of technical skills helping with that. I know a lot about WordPress. I also know a little about 3d modeling and can build presentations for iPads or kiosks. These are skills the sales department values for differentiating themselves from the competition in high-value presentations.
Cons
I'm capped out salary-wise unless I begin moving into management. Not something I have much interest in doing.
As I mentioned earlier, I don't often get to stretch my legs. It's mostly the same type of work that requires a quick turnaround so sticking with the basics is usually required.
Probably the biggest con is one that most designers will feel no matter the job, a lack of respect for your expertise. While some understand what you bring, many see you as only the person that knows how to use the software and just wants to tell you how to design something. They feel they know as much as you about what looks good because it's all subjective.
One tip I'd love to share with other designers is to use this one question to break through the subjective BS. Ask "What problem are you trying to solve?".
This one question cuts through the BS a lot and if you can answer it well. It places you back in a position of being the subject matter expert. It doesn't always work but it will at least help steer things back toward concrete goals instead of individual personal preferences.
Will Creech
Graphic Designer
A very large Fortune 500 foodservice provider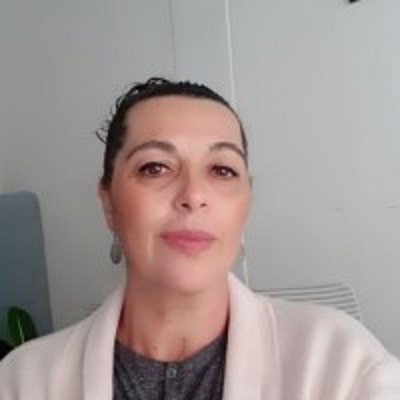 I am in charge of making the patterns that are used in a large or small factory to produce garments. Patternmakers need specialized studies at the ind …
Read More
---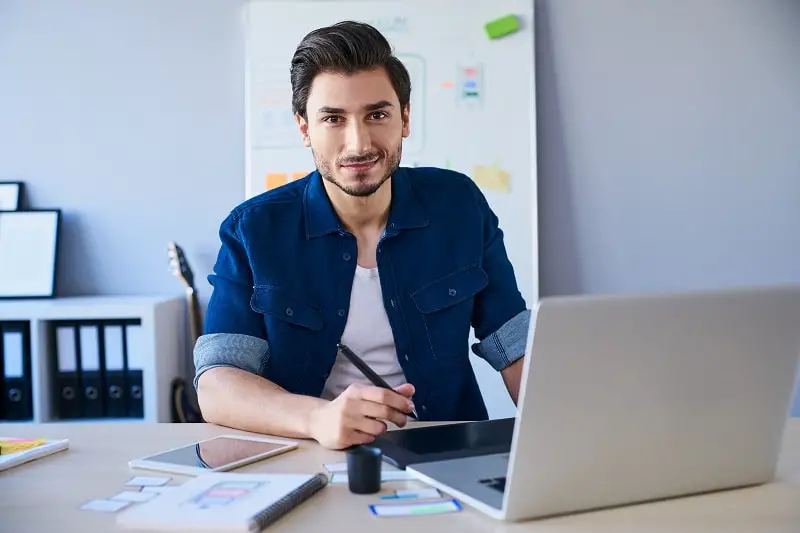 design or create graphics to meet specific commercial or promotional needs, such as packaging, displays, or logos. May use a variety of mediums to achieve artistic or decorative effects.
Education:
Bachelor's degree
Suitable Personality:


The Artist
---