Day in the life of


Graphic Designer – Leanne Arnold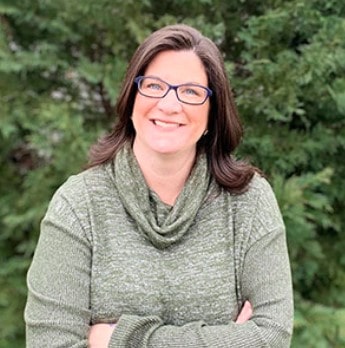 Leanne Arnold
Graphic Designer
CustomVinylGraphics.com
I design custom truck window decals for customers at my own business.
While there is no typical day per se, the way I work is to gather all the info I can from our customers – files, ideas, measurements, etc. I then layout a few options and email them a proof. Depending on when they reply, I then get to work on their changes and suggestions.
A normal workday involves checking the status of all outstanding jobs. I bounce around a lot. For instance, when I check my email, I can have two new orders – one to print a logo for a wall decal, the other to layout a custom truck window decal. If a customer sent us a vectorized logo for the wall decal, I would just set up the file and add a cut line that tells the machine to die cut around the file.
To layout a truck window decal, the customer may have uploaded a logo, a few bullets and a phone number. I would then need to make sure the logo is vectorized so that no matter what size we enlarge it to, it will remain crisp and clear. Then, I may look on the customer's website for some images that I can incorporate into the decal. If none are available, or the resolution is not good enough, I would search online for an image to purchase. A great image really makes a decal. Sometimes we lighten them for the background. Other times we choose to show off the image by having it take up half of the decal. Once I have a few design options, I will email the customers asking for their input. I will also ask them to confirm that our measurements are correct.
When looking through other emails, I may see that a different customer responded back to their proof. They may have sent us corrected measurements, in which case I would need to be sure to change them in the file. They may also ask to see a different color, a different font, or just say that don't know why but they don't like it. It's my job to make the changes they ask for and to provide other options. We have an "unlimited proof" policy so that we do not limit how many times a customer can ask to see changes. Our goal is for the customer to receive a decal that they love.
Finally, when going through emails, we may receive an approval. Once we have a customer's approval, I go back into the file one more time to convert all the text to curves so that when the file is opened on the production computer, everything stays the way it should be.
Cons
The most difficult part of my job is when customers don't seem to want to take our advice. I don't mean my personal preference – I mean for a layout that will give them results. Oftentimes we get a customer that wants to put their logo, website, email, Facebook info, other logos of products they use, tag lines, and bullets upon bullets of what they do. A rear window is big but the more you add to it, the smaller everything becomes. And the more crowded it becomes, the less a customer will retain the contact info.
I try to explain that it's best for a viewer to be able to know what the customer does before even reading anything – just using visuals. Then I highly suggest choosing a website that is easy to remember and giving the overall service they do rather than listing every single project.
Pros
Aside from a few customers who want what they want regardless, I love seeing a project go from a simple logo to a professionally designed advertisement. I'm a sucker for before and after photos and love seeing how the design evolves. It gives me a great deal of pleasure knowing that I had something to do with that. and when customers are appreciative, it makes it even better!
Another thing I love about my job is that I love the independence I have in deciding what I want to work on first. I love the opportunity to be creative and I enjoy making our customers happy.
Leanne Arnold
Graphic Designer
CustomVinylGraphics.com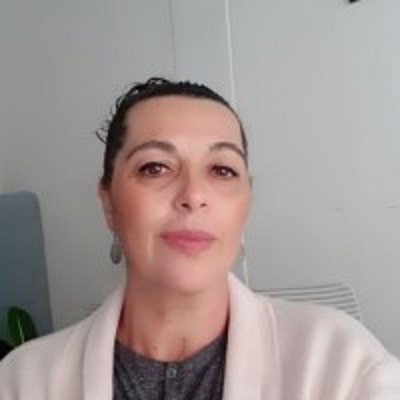 I am in charge of making the patterns that are used in a large or small factory to produce garments. Patternmakers need specialized studies at the ind …
Read More
---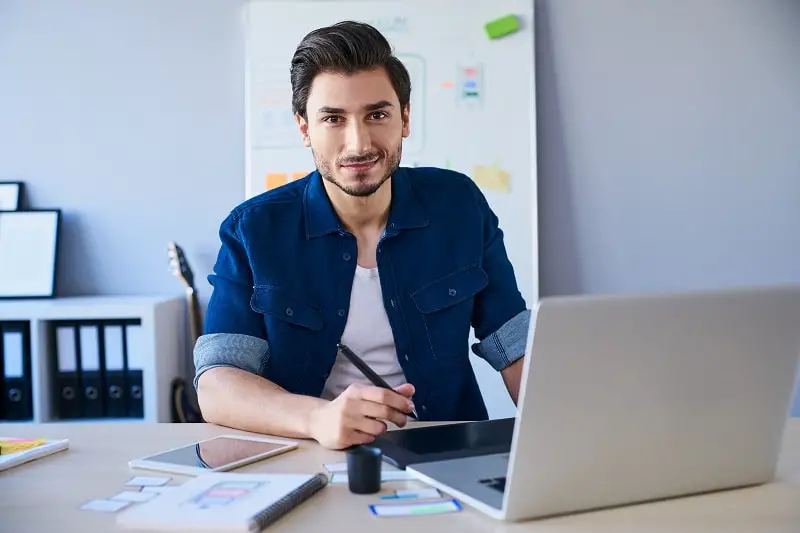 design or create graphics to meet specific commercial or promotional needs, such as packaging, displays, or logos. May use a variety of mediums to achieve artistic or decorative effects.
Education:
Bachelor's degree
Suitable Personality:


The Artist
---