Day in the life of


Graphic and Web Designer – Shelley Morris
Shelley Morris
Graphic and Web Designer
Rogue Print and Mail
I'm a graphic and web designer working across print, web, digital. In particular, I design websites, logos, branding, print collateral.
I divide my time between in-house and client work – this means I produce design work to market our own company (in-house) and also produce designs for our clients. This can include:
Quoting for new work – discussing on phone/email/online the brief requirements with clients – this could be a logo, website, brochure, or other print collateral
Liaison with existing clients and the team on the progress of current jobs (meetings, emails) and presenting designs and implementing feedback
Working in a multidisciplinary team and managing relationships (printers, copywriters, other designers, suppliers, sales, etc staff)
Research and ideation – developing ideas for a design based on the brief requirements – this can include mood boards, referring to previous work, internet research, producing thumbnails on a sketch pad. Using design thinking and problem solving skills in addition to thorough understanding of design theory, current trends, and best practice to develop a layout, logo concept, or website template
Using specialized design software (Adobe Creative Suite – Indesign, Photoshop, Illustrator) for the production of all design assets – page layouts (annual report, brochures, sign, posters, etc), logos and website assets using typography, color management, image manipulation and templates
Using Content Management Systems i.e. WordPress to design and build websites – color, button and font styles, page templates, forms, blogs, image galleries, ecommerce store set ups, design and layout for phone and tablet (responsive layouts), adding links, SEO, testing across browsers and devices and connecting to hosting
Updating and adding new website pages as needed, creating blog posts, editing content on a page (text, updating images, adding widgets)
Training clients on using content management systems once their site has been completed
Setting up artwork for print using design software – ensuring color profile, document size, image resolution, layout, etc meets print requirements and adding required print marks to send to press
Proofing client submitted artwork for print
Using a MIS (management information system) to enter and manage client information, get print quotes and send to clients, set up jobs, and produce invoices
Management of electronic files, version control of design files and stock images/assets on company server
Pros
I'm never bored!
Fast-paced and fun environment
Rewarding – get to use creativity every day
Being able to use my expertise to solve my client's problems and actually add real value to their businesses
Can work from home most of the time
Seeing your work out in the world – i.e. a logo you designed on the side of a building, a poster in a venue, etc
Cons
Requires a lot of professional development, in your own time, to keep on top of trends, industry news, software updates -as there is no time in paid hours to do this
Requires long periods sitting and working at a computer
Working with some clients can be tricky – those who give vague briefs, change the scope of projects, or small deadlines
Can be challenging and stressful working to tight deadlines and juggling multiple client needs
Hours can be long
Can get repetitive – i.e. could spend 3 hours re-sizing images for a website or copy and pasting content from a Word document into design software for formatting
Shelley Morris
Graphic and Web Designer
Rogue Print and Mail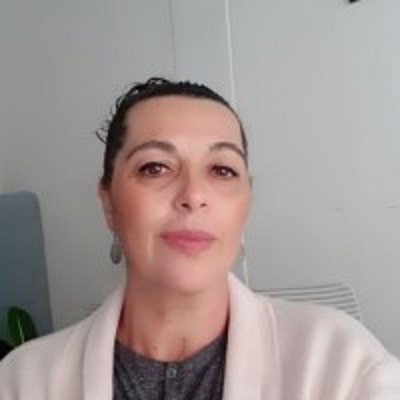 I am in charge of making the patterns that are used in a large or small factory to produce garments. Patternmakers need specialized studies at the ind …
Read More
---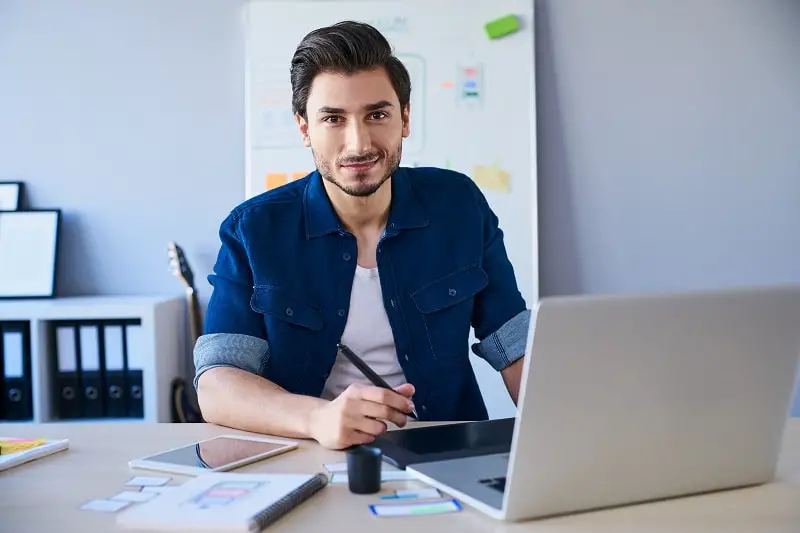 design or create graphics to meet specific commercial or promotional needs, such as packaging, displays, or logos. May use a variety of mediums to achieve artistic or decorative effects.
Education:
Bachelor's degree
Suitable Personality:


The Artist
---