Day in the life of


Global Event Producer – Melissa Park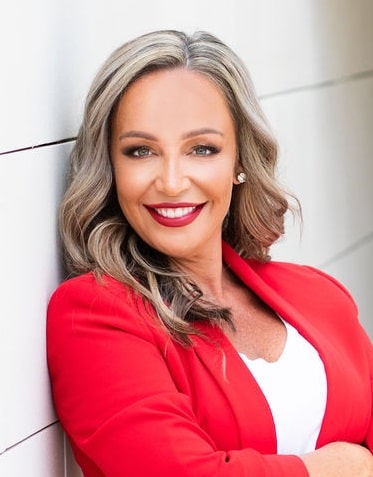 Melissa Park
Global Event Producer
Melissa Park Events
What does an Event Producer do?
Let me start by clarifying what an event planner does, which is more commonly understood. A planner manages tasks like operations and logistics, speaker and talent management, event design, sponsor and tradeshow management, audience acquisition, and event marketing. These are all tasks that a producer does as well. However, what separates producers is that we also handle, program management for the event including developing the event strategy and vision, concept creation and budget management, and designing a truly unique and memorable attendee experience.
The majority of my clients seek me out when:
They are encountering the same problems with their event over and over and need a tailored solution to troubleshoot (This goes beyond the scope of a planner who focuses on the logistical and design elements and goes into the strategy more in-depth.)
Their event requires a complete end-to-end overhaul and they don't know where to start
They have a promising idea for a new event and need an event specialist to bring that 'vision' to life in a next-level way they weren't expecting
Requiring out-of-the-box creativity AND purpose-driven strategy, a producer helps guide a client from ideation to onsite delivery by designing personalized experiences that knock attendees' sock's off while achieving business goals and event objectives.
My Typical Day
I have a global client base, which means I'm constantly operating across multiple time zones making a "typical day" in terms of a routine virtually impossible.
Because of this, common "fixed schedule" productivity hacks like the 5 am club or time blocking aren't realistic as my start time is often determined by my first meeting, which is usually at an ungodly hour.
When I'm in the office, utilizing checklists is the practice that works best for me to ensure my days are productive. They are my flexible, non-time based lifeline.
Every Sunday night I make a plan for the week ahead outlining what I need and/or want to achieve for my clients, my personal development, and professional goals. I use this plan to create daily to-do lists that help ensure I stay on track and provide the added bonus of being able to take my highlighter to completed tasks.. (I mean, is there anything more satisfying?)
Every night before I go to bed, I review my list to see where I stand and make any necessary modifications. I get a much better night's sleep knowing that I can hit the ground running the next morning.
When I'm onsite at an event, I'm typically the first to arrive and last to leave making my days incredibly long. Comprehensive run sheets ensure everyone stays on track.
And when I'm on a plane flying from one event location to the next, I disconnect and switch off no matter how busy I am or whatever I have going on. The only items on my agenda are sleep, zoning out with my latest playlist, or binge watching a rom com movie marathon on the inflight entertainment.
At the end of each week, these to-do lists turn into a ta-da list giving me the perfect excuse to celebrate everything I've achieved.
Pros
Absolutely everything! After 20 years I can still honestly say there is NOTHING I would rather do than produce live in-person events. I get to be incredibly creative and push boundaries at every turn while still flexing my OCD muscles with operations and logistics. And, I get to travel the globe doing it.
Just this week I went from creating a master doc, chasing speaker and sponsor deliverables and ordering equipment for a client's booth to designing an entire keynote stage set, sourcing and selecting the opening act for an awards dinner, and presenting the personalized event program I created for a client to their entire executive leadership team.
This level of variety, yet with each task leading towards the same goal (a killer event) keeps me on my toes and really energized. It's never boring or the same thing from day to day. Even though I create a master doc and event scope for all of my events, each one is tailored to that event's specific goal so the changes keep it interesting from one to another
Cons
Some might say the crazy hours but even at my most exhausted, I'm still so grateful that THIS is my life. So, instead of a list of cons, let me share the biggest lesson I learned over the past 18 months: Multiple revenue streams are a MUST. The COVID-19 pandemic made me realize that I had been completely reliant on one stream of income – a position I never want to be in again.
So, with time on my hands, I drew upon two decades of event management and marketing experience to create and launch my very first masterclass. 7 Steps to Event Success! is a digital course designed to directly impact the WAY an event is planned and promoted to set it up for success. The methods and tactics outlined in the course are the precise ways I have delivered SOLD OUT events around the world and significantly increased attendance at previously failing events.
I have always wanted to build a platform that enables me to inspire and arm upcoming events and event marketing professionals with tools and tactics they need to fast-track their success.. A little COVID-induced downtime enabled me to take my first big leap towards achieving that goal while simultaneously creating an incredible product that is helping the industry rebound in real time.
Advice to aspiring Event Producers
Volunteer – it's a win-win for everyone: Volunteering is a great way to gain invaluable skills, knowledge, and contacts while helping others at the same time. It offers the perfect platform to experience a range of different events which can help you decide the direction and type of company you want to work for.
Most organizations, whether they're charitable, corporate or community-based, will list their upcoming events on their website and social media pages so this information should be easy to find. Once you've got your list, reach out with a personalized email, introduce yourself and offer your services – you'll be surprised how many organizations take you up on it.
Build your brand to stand out from your competition: It's never too early to begin building your brand. When you're volunteering or working at events, capture what's going on and what YOU are doing and share the images on social media with a little blurb about the role you're playing or the feature you've snapped. At the end of the event, write a short case study and share it on LinkedIn. Don't forget to ask your Event Manager for a LinkedIn recommendation straight after the event. This is a surefire way to stand
out from your competition.
Hit the books (or your laptop): While the delivery of events is hands-on, the theory and practices you'll learn while studying will prove to be invaluable once you begin coordinating on your own. In a field that's so incredibly competitive, unless you've got a little black book of decision-making contacts who can provide intros and get you your 'in', often having or not having the relevant education, can be the deciding factor as to whether your resume even gets read. Once you've got the job, don't stop there. Continue to upskill by completing specialized courses (I hear 7 Steps to Event Success! is an absolute game changer – wink, wink) and attending industry conferences.
You won't get a job if no one knows you exist: True story… While studying, one of my teachers told my class that none of us would ever get a job if companies didn't know we existed. Such a simple and obvious statement, but I'd never thought of it like that before. That night, I updated my resume, googled event management companies, and sent a bunch of them personalized emails to introduce myself. Six months later, I received a call from one of those companies wanting me to interview for a full-time role. After three interviews, I got the job and stayed there coordinating a number of different large scale international shows for the next two and a half years!
Melissa Park
Global Event Producer
Melissa Park Events