Day in the life of


Dentist – Dr. Joke Alesh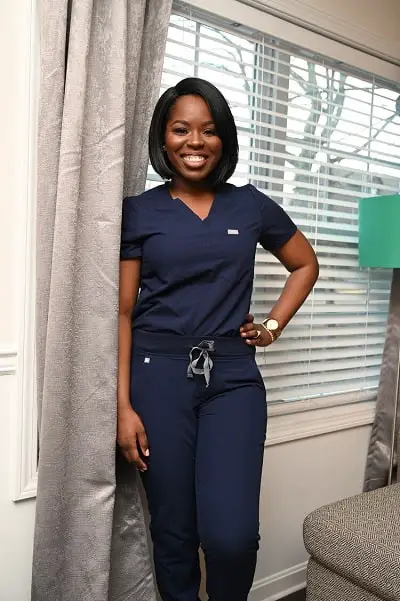 Dr. Joke Alesh
Dentist
Doctor Alesh
I've wanted to be a dentist since I was 4 years old so for me it's a dream come true to be practicing as a general dentist. I help patients achieve optimum oral health, alleviate pain, and improve their smiles. My days consists of examining and diagnosis oral diseases, performing treatments like fillings and extractions, and managing a team of support staff. As a dentist I am autonomous in my decision making but also an integral part of a team.
General dentistry is physically demanding. I see up to 15 patients a day. I work in both community heath dentistry and private practice and both environments require me to be efficient and effective in my clinical treatments. I have to explain complex dental treatments to patients in a way that they can understand. I also have to manage patient expectations, worries, and fears in a patient and empathetic manner.
Pros
Autonomy: As a dentist I get to set my own schedule in terms of days that I work. I like working at multiple practices to diversify the types of dentistry I do, my income sources, and my environment. I currently work 3 days a week at a health center, 1 day in private practice, and 1 day teaching. When I was pregnant I dropped down to 3 days. So I'm able to control my work/life balance. As a dentist you're also autonomous in your decision making. You work with patients to come up with the best treatment options for their specific situation, but as the expert you are responsible for the final clinical decision.
Income potential: You have the potential to work different jobs with higher than average income potential as a dentist. You also can open a private practice in which the opportunities to increase your income are endless if you know how to run a profitable business properly.
Immediate gratification of solving a patients problems: Patients often come in with a chief complaint, this could be a broken tooth, and infection, yellow teeth, or plaque build up to name a few. In general dentistry I'm typically able to solve their problems in 1 day to 6 months. This immediate gratification gives me daily positive reinforcement of my contribution to the world/my patients. It's a nice feeling to have.
Cons
Student debt load: Many students leave school with over 200k in student debt. With an average salary of 100-100k the debt load is burdensome when starting out your professional life.
Physical wear and tear: Twisting and turning to gain better visibility into the mouth takes a physical toll. Regular massages, exercise, and chiropractor adjustments are a routine part of life when most of your day is spent hunched and looking down.
Managing expectations of perfection: I think many dentists have type A personalities and have a strong desire to be perfect. This pressure comes from both patients and ourselves, when in fact perfection is not possible. It can be disheartening when we don't meet the expectations we set for ourselves.
Dental insurance red tape/reimburesements: Navigating the reimburesements of dental insurance is a job itself. Many patients think dental insurance is similar to medical insurance when they are so different. Many dental insurance plans have a yearly maximum of $1000-$2000 which does not cover the costs of many dental procedures. On top of that dental offices accept huge pay cuts for services to be listed in network with insurance plans. Some dentists are actually paying to see patients after the costs of staff, facility, equipment, and materials is subtracted from the amount the insurance reimbursed for a procedure.
Dr. Joke Alesh graduated with a BA from Tufts University in 2011. She triple majored in Child Development, Community Health, and Biomedical Engineering. Dr. Alesh graduated from Tufts University School of Dental Medicine in 2015 and completed her Masters in Public health from Tufts Medical school a year later. She currently practices as a general dentist at a community health center and a private practice in Rhode Island. She also serves as an adjunct faculty member teaching clinical hygiene. Her dental interests include improving access to oral healthcare for underserved populations and increasing recruitment and retention of students underrepresented in dentistry.
Dr. Joke Alesh
Dentist
Doctor Alesh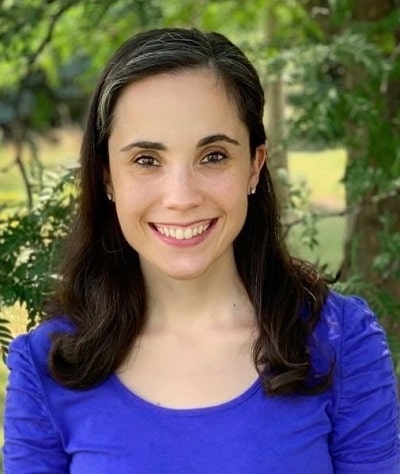 I was a physical therapist aide for over a year before going to PT school. Now I am a physical therapist. As an aide, each day was slightly different. …
Read More
---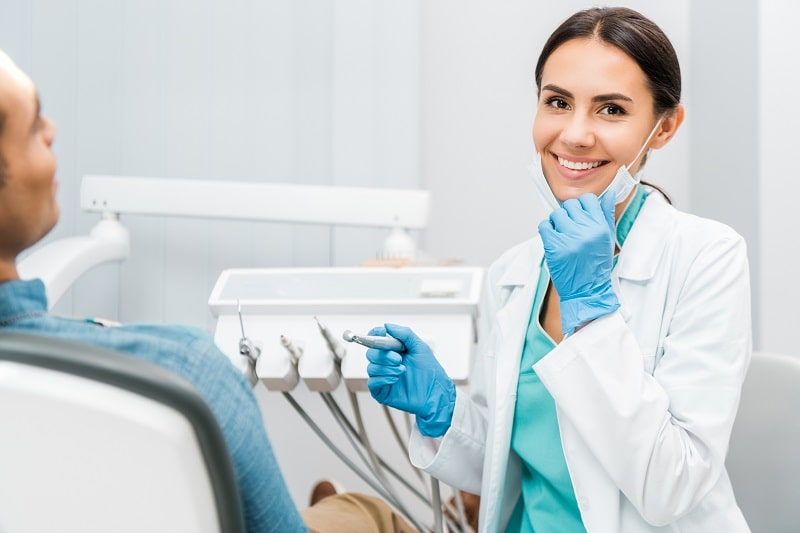 examine, diagnose, and treat diseases, injuries, and malformations of teeth and gums. May treat diseases of nerve, pulp, and other dental tissues affecting oral hygiene and retention of teeth. May fit dental appliances or provide preventive care.
Education:
Doctoral degree
Suitable Personality:



The Thinker
---