Day in the life of


Dental Surgeon – Dr Avinash Sachdev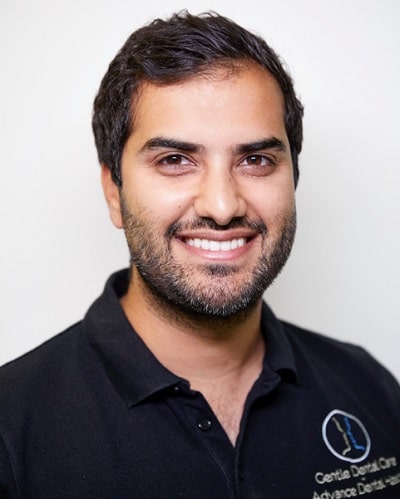 Dr Avinash Sachdev
Dental Surgeon
Gentle Dental Care Group
My Typical Day
There is no typical day for me which I appreciate as it keeps me engaged and always open to new ideas and scenarios. I enjoying practicing a range of dentistry and I'm a General Dental Practitioner at heart. I carry out a mix of routine work like patient check-ups, and specialist procedures such as root canal treatment. As well as looking after the running of the business, I spend time organizing and executing (monthly) local and national dental seminars. Plus, we are working in-house on an app to help dentists with their CPD records.
In my line of work, technical knowhow and medical expertise are just as important as communication skills and an ability to deal well with people. I work alongside patients in drawing up treatment plans, and work closely with our dental nurses and hygienists and sometimes even have to consult with GPs and surgeons.
Pros
The best part of my job is being able to improve the quality of someone's life. Putting a smile on my patients faces (literally!) by relieving pain, disease, or improving their oral health consistently ignites my passion for helping people and for growing the family business further. Seeing patients leave the practice with more confidence, a stunning smile and the knowledge that their oral health is being managed well is super rewarding. Plus, because it is our family business, I enjoy the ability to take action on any problem or project that we may be busy with – it's nice to be able to just take charge without worrying about the red tape and to get things over the line.
Cons
I would say the hardest part of my job is that no matter how hard I work, I often feel that I'm letting someone down in our team. Whilst we have a great support system and always aim to do our best for our team as a whole, there are many pieces within the business to be juggling and it's impossible to make sure that everyone in the team is getting the absolute best outcome at all times. However, I feel a deep sense of responsibility to all my staff to try.
Advice to aspiring Dentists
Dentists can pursue careers in many different areas such as general practice, armed forces dentistry, hospital dentistry, and teaching and research.  If you are thinking about becoming a dentist it is worth considering that you will be required to possess not only the diagnostic, technical, and clinical skills needed for the job but the social skills too.  I would definitely recommend focussing on practicing good people skills from as early on as possible.
Get involved with clubs and societies at school, anything where you have to adapt to different personalities and age groups.  Your university years will help hone your social skills as you will probably be living with people from all walks of life, that boasts different skill sets and ways of working.  While we are on the subject of academia, to qualify as a dentist you will need to complete a dental course, which usually lasts for five years and leads to a bachelor's degree, so be prepared for some lengthy study (all worth it of course!).
Good organization is also a good skill to practice from early on whilst at school or college.  As you move up the ranks in your dentistry career, you will likely be managing a team of people encompassing dental nurses, hygienists, receptionists, and others. Good managerial, administrative, and organizational abilities will be a godsend!
Dr Avinash Sachdev
Dental Surgeon
Gentle Dental Care Group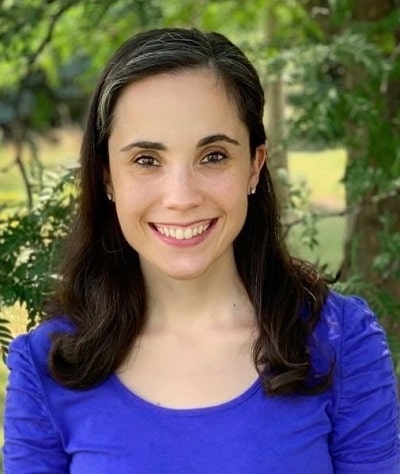 I was a physical therapist aide for over a year before going to PT school. Now I am a physical therapist. As an aide, each day was slightly different. …
Read More
---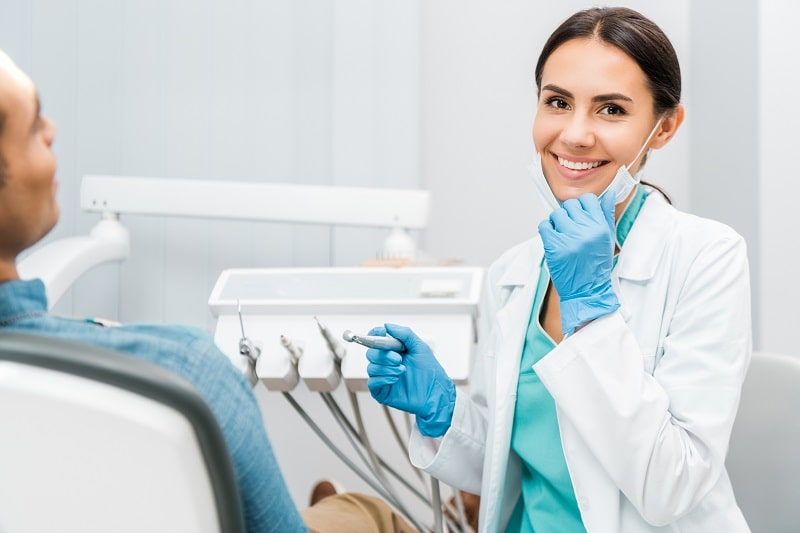 examine, diagnose, and treat diseases, injuries, and malformations of teeth and gums. May treat diseases of nerve, pulp, and other dental tissues affecting oral hygiene and retention of teeth. May fit dental appliances or provide preventive care.
Education:
Doctoral degree
Suitable Personality:



The Thinker
---