Day in the life of


Clinical Documentation Integrity Nurse – Anonymous
Anonymous
An acute care hospital
I'm a Clinical Documentation Integrity Nurse. I work remotely for an acute care hospital doing chart reviews.
My typical day
8 hours days, 5 days a week. Reviewing charts for physician documentation and quality.
Pros
I absolutely love the commute, bed to desk takes about 5 minutes with a pit stop for coffee. I am also able to save thousands of dollars and time now that I don't have a commute. There is nothing better than working in a home office with your dog all day. I love that at the end of my day I close my computer and I'm already home.
Cons
Sedentary work. When I worked in the ER I was used to never sitting down and constantly being on the move, it's been quite an adjustment being strapped to a desk for my current role. I've had to be better about intentionally getting out for walks and mountain bike rides.
Sometimes I miss direct patient care, but I'm building an entirely different skill set in my new role. I know if I ever return to the bedside I will be a better nurse for the knowledge I've gained.
Isolation. It gets lonely sometimes working from home, especially since I was used to a busy and loud unit. Luckily, I'm fairly introverted and am content to work by myself most days.
Anonymous
An acute care hospital
---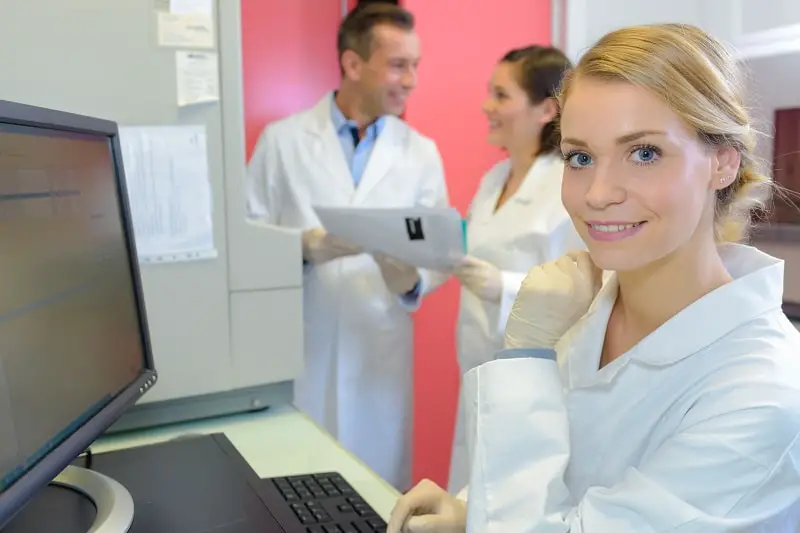 compile, process, and maintain medical records of hospital and clinic patients in a manner consistent with medical, administrative, ethical, legal, and regulatory requirements of the health care system. Process, maintain, compile, and report patient information for health requirements and standards in a manner consistent with the healthcare industry's numerical coding system.
Education:
No degree required
Suitable Personality:



The Organizer
---