Day in the life of


Bridal Stylist – Denise Buzy-Pucheu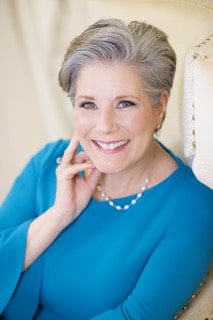 Denise Buzy-Pucheu
Bridal Stylist
The Persnickety Bride
My Typical Day
We go by appointments so a day would be :
The first thing I do is send a greeting to my brides in the morning. This is just a nice way to get them going that they are going to have a fun and exciting time at our shop.
I review their online profile that they put in our computer system and we are able to see the dresses that they selected from our over 200 dress selection in the shop (this is an awesome feature).
We go into the shop and prepare for the arrival of our guests. Make sure the shop is orderly, clean that dresses are hung up properly and we take the dresses that the bride selected online so that they are already in the dressing room.
Once the bride and her guest come in we greet them warmly and then ask more questions about their upcoming wedding, location, style, if they have been to other bridal salons, etc. Just kinda reading the room to get an idea of what they have previously maybe tried on and what they are really searching for.
Then the magic comes in – if you are a natural and are truly interested in your bride and her happiness in finding the one – it really becomes a matter of understanding body types, fitting the appropriate dress on the bride and a LOT of listening. An excellent stylist is there to serve her bride. To listen carefully to what they like and don't like and then find the dress. To teach them about fabrics, styling a dress, with veils and accessories. To learn to follow up is key and fabulous customer service is what makes for an excellent stylist.
To know when to "find a dress" that may not be on the initial list that the bride picked, but you are the expert and that's why they come to you. To help find "the one dress".
Once a bride has decided on a dress and said YES, we work on our contract with the bride and then measure her and discuss fit and what size we need to purchase for her. We also discuss lead times of dresses for their wedding. When we are working on a custom gown, we schedule a time to measure (which takes about 45 minutes).
Some other chores around the shop:
Pricing and tagging product
Running the cash register
Purchasing product from manufacturers
Doing special requests forms for custom work to wedding dresses
Scheduling trunk shows
Scheduling buying meetings
Contacting brides when dresses come in
Fitting bride when dress arrives
Scheduling TikTok, Instagram, and other photo shoots, etc
Merchandising new product
Doing paid advertising for trunk shows and special events
Updating website
Keep track of trends, keep up with current designers and eventually become good enough that you are taken to bridal buying appointments to give your input on dresses.
In our shop we also do stationery, and moms and so much more so our connection goes longer than just a bridal dress.
There is a lot of follow up required if a bride doesn't buy a dress the first time around. You need to schedule other appointments and let them know when new styles come in. Sending out notes to follow up for brides is important, as well as thank you notes for becoming a bride of our shop.
Pros
The pros of my job is that I get to help brides and moms find the perfect dress for the brides wedding day. Each bride that enters my shop is in a "judgement free" zone and I feel so blessed to be able to go on this special "treasure hunt" with them". I get to use my styling ability, my unique ability to look at a persons body and find just the right dress to meet the look that they are desiring. I use my ability to listen and learn about my clients so that we don't waste time with finding the wrong dress. I focus on their needs adding some love and laughter along the way. It is always about focusing on their needs and what they are looking for in a dress. I use my unbelievable patience and humor to make it the most enjoyable experience it can be. I use my detail orientation to make sure that everything is delivered perfectly, on time, and being that ultra "persnickety" or fussy person in all that we do in our shop. That is why our reputation is awesome, our reviews are amazing and people do flock to our store for our unique and wonderful experience.
Cons
The cons to my position are organizing the shop (I leave handling that to my staff), having to run social media (nothing thing I have to outsource soon), and dealing with the few difficult clients that we sometimes have (thank god not many) but there always are one or two people. Finding good employees that are willing to learn and excel at their job. They must have passion, joy, see the glass as always half full, have a great sense of humor (you need one in retail), and want to make this experience the best ever for our clients. That is how you grow a following and a business.
Advice to students interested in this career path
If a student wants to work in a shop they really need to intern at a shop first. Learn the ropes in a shop with a stellar reputation. Always be open to learning and reading up on your craft. Learn to listen. Learn about body positivity, take courses in sales, take courses in psychology. Learn about the fabrics. It doesn't hurt to have a fashion and merchandising background for sure. As a matter of fact, I encourage it. I have 30 years of sales experience and not in bridal at all. I sold major retailers and direct mail accounts for 30 years. Realize this is a very personal sale. This is a big purchase for most brides and their families. This is a big event in their life. You have to bring the joy every single day and celebrate them and the start of their new family.
Denise Buzy-Pucheu
Bridal Stylist
The Persnickety Bride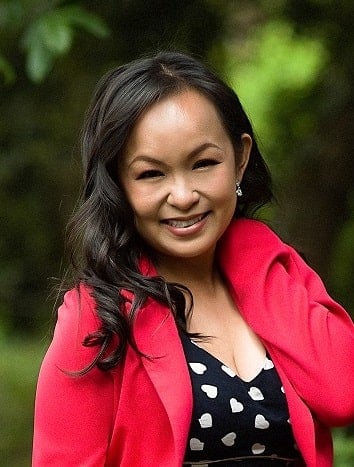 My Typical Day Research new ideas and for accuracy. For example, in my upcoming novel Stepping Stone, it's featured in San Francisco. I've never been …
Read More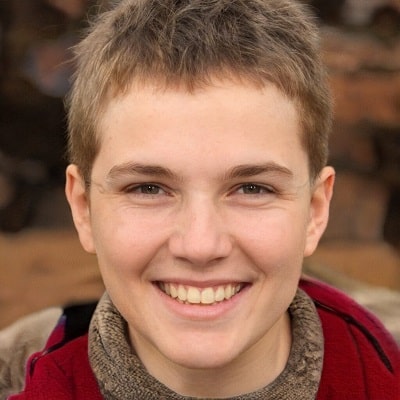 Life as a Fashion Product Manager As a Fashion Product Manager I am responsible for a category (in my case, ladies shoes) and everything that is relat …
Read More