Career Quiz and Most Suitable Personality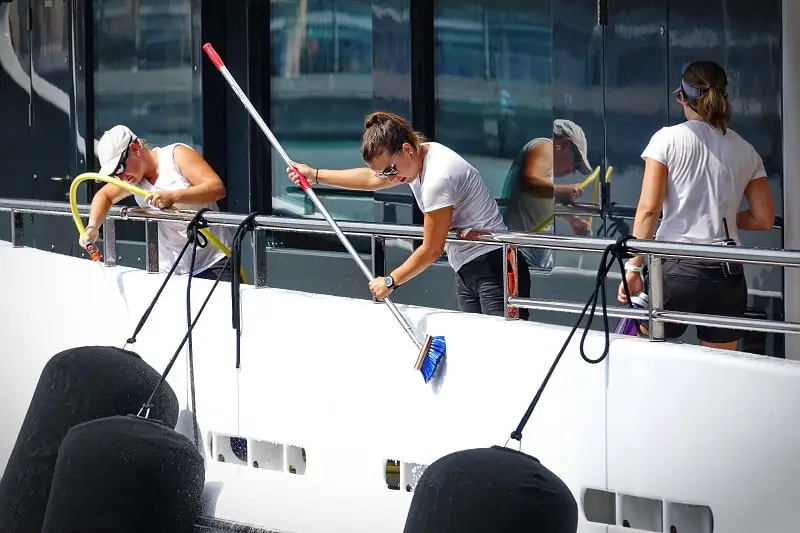 Yacht Crews The Yacht Crew operates the yacht, tends to owners and guests, and maintains the interior and the exterior of the yacht. There are many positions, each with separate responsibilities from cleaning the cabins to navigating the waters.
---
---
---
Find a job you love and you will never work a day in your life.
Confucius
---
Table of contents
---
Career Quiz
In this career quiz, there are 8-10 questions that will give you a pretty good perspective on whether this career is right for you.
There are 3 answers to each question: Dislike, Maybe, and Like.
Answer "Like / Yes" if you tell yourself "Yes! I would love do this" or "Yeah, I'm that type of person".
Answer "Okay / Maybe" if you tell yourself "Umm…I think I will be okay with that".
Answer "Dislike / No" if you tell yourself "Ugh…Sounds boring" or "No way!".
---
Ready? Let's start!
| Question | Yes | Maybe | No |
| --- | --- | --- | --- |
| Are you interested in learning how to perform general maintenance on a yacht? | | | |
| Would you be interested in a career that involves washing and sweeping decks? | | | |
| Are you willing to clean and prepare rooms on the yacht for guests? | | | |
| Are you a self-motivated individual who can work without supervision? | | | |
| Do you have the people skills needed to treat guests with courtesy? | | | |
| Are you a good listener who can follow instructions? | | | |
| Do you love the sea and want to spend more time on the water? | | | |
| Are you interested in a career that involves a lot of hard work? | | | |
---
Your Results
Done?
Now count how many points you have.
Dislike = 0 point
Okay = 1 point
Like = 2 points
After you're done counting your points. Click below to view your results.
---
Suitable Personality Type
The Builder



People with this personality type likes practical and hands-on work. They prefer working with plants, animals, and real-world materials like wood, tools, and machinery. You can read more about these career personality types here.
The Yacht Crew needs to include dedicated, self-motivated individuals as they often have a lot of tasks to complete with minimal supervision. Having good people skills is also beneficial as Yacht Crew needs to remain courteous to guests. Individuals that are good listeners are also likely to advance quickly as you need to be able to follow orders from other crew and guests.
Pros and Cons
Pros
You Can Get Away From Everything
The Yacht Crew spends a lot of time out at sea on yachts, allowing you to escape the hustle and bustle of everyday life.
You Meet Interesting People
Jobs on yachts attract people from all walks of life, allowing you to meet and interact with a wide range of characters.
You Have Lots of Down Time
While you may work long hours, you also have lots of downtime between jobs or when the yacht is docked at a port.
You Get to Travel
Working a yacht may take you to some of the most interesting locations on the planet.
Cons
It Is Hard Work
Entry-level jobs, such as Deckhand and Steward, involve hard work and thankless tasks such as mopping decks and cleaning cabins.
You Work Long Hours
Some trips may last for weeks, during which you will work long days.
Don't know which career to pursue?
Take the career quiz to find careers that match your personality type.
Take The Career Quiz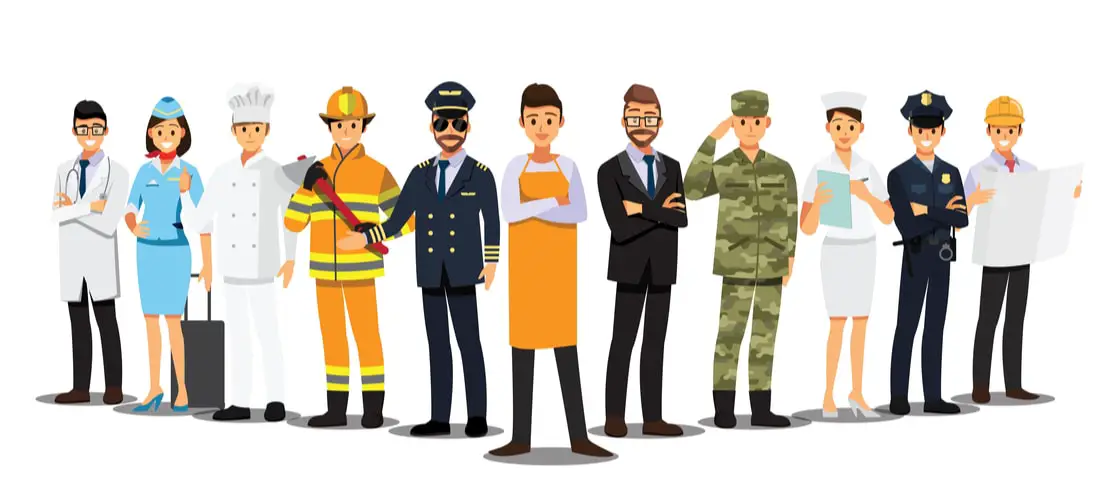 ---