Salary, Job Description, How To Become One, and Quiz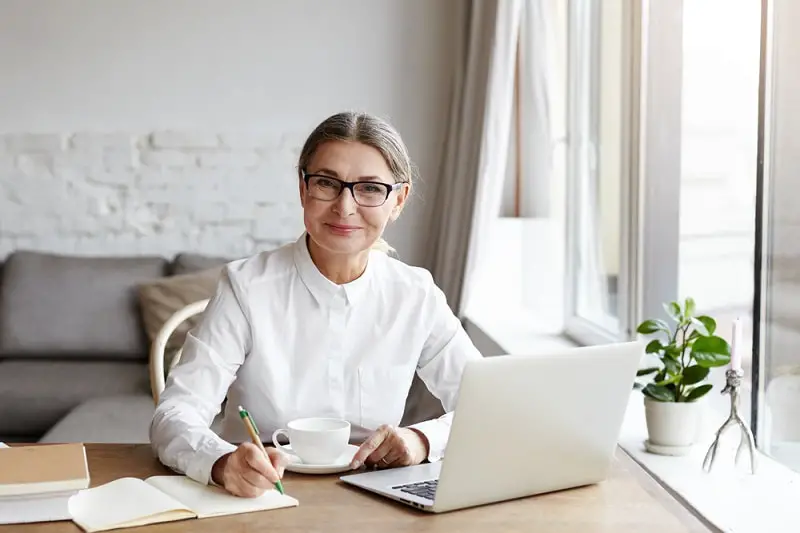 Screenwriters
Screenwriters write screenplays which includes movie scripts, short films, television episodes, and indie flicks in addition to your big summer blockbuster. As a screenwriter, it's your job to write engaging stories with interesting characters that your audience can relate to.
---
---
---
---
---
Find a job you love and you will never work a day in your life.
Confucius
---
Did you know that in 2016, out of the 20,000 members of the Writers Guild of America, only 4,760 members got paid? Screenwriting is a tough business to become successful in, but seeing your words come to life on the big screen is a reward like no other.
What they do
Screenwriters write screenplays which includes movie scripts, short films, television episodes, and indie flicks in addition to your big summer blockbuster. As a screenwriter, it's your job to write engaging stories with interesting characters that your audience can relate to.
Writing, writing, writing
First things first, you need to enjoy writing because you will be spending all of your time doing so. Most screenplays go through six or seven drafts or more. More often than not, the scripts will still be worked on and rewritten while the production is shooting.
Writing a whole movie seven different times is a task not many can get through, so you need to be sure you can handle it. If you're still feeling invincible, just remember your average feature film script is about 110-120 pages long.
Failure is inevitable
Not only do you have to jump through the hoops of the industry, but you also need to stand out amongst every other person who is attempting the same thing you are. The ones buying your screenplay are going to throw yours on the tall stack on their assistant's desk.
Remember not to get frustrated. Screenwriting is almost like a language. You need to keep practicing and eventually over time, you'll become fluent and be on your way.
The payoff
When the day finally comes that your script is picked up and produced, you'll experience the sweet rush of accomplishment. Seeing your story become a reality is something not often talked about.
No matter how long it's taken your project to get somewhere, the feeling gets better every time. The payoff is what you work towards and is oftentimes much better than the paycheck.
Featured Schools
---
What is the job like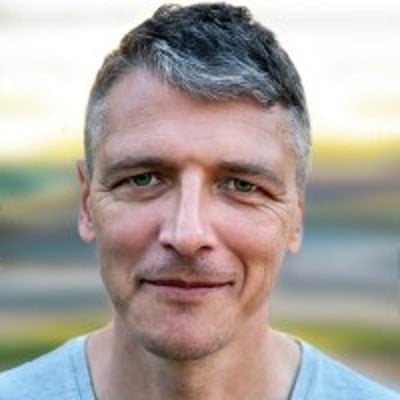 Dimitri Vorontzov
Superstar Screenwriters
My name is Dimitri Vorontzov, a New York-based narratologist, screenwriting instructor, and film production consultant.
My perspective on working in the film industry is somewhat unusual because I work not on a movie set, and not even in a production company office, but in my own very quiet Manhattan office that's deliberately kept away from the hustle and bustle of the film production environment or pre-production/post-production process.
My job typically involves one of four things:
1. "Punching up" screenplays
This means helping screenwriters and filmmakers bring their projects to the highest quality, where a story can make the maximum impact on the target audience. Typically, I work either with filmmakers who were offered a big break, and want to make it count – or with established filmmakers who want their next project to exceed their audience's expectations.
For example, currently, I am working with a writer-director whose recent debut film is among the most popular on Netflix within its category, and had very strong reviews. But the filmmaker wants his next project to reach a whole next level, and he reached out to me because he simply needed a "second brain" on the story or an extra pair of eyes. We've had the luxury of no deadline – the quality of the story is more important than speed in this case, so we've been working on it since last October. The story was already very good when he brought it to me – I mean, most screenwriters would be jealous of that quality. But we both saw the potential for something even stronger, so we started peeling off story layers and looking for areas of improvement. It's been nearly half a year and by now we both finally begin to feel that it's getting where it's supposed to be.
2. Guiding a writer or a producer and a team of writers through the project, from the inception all the way into the production
In this case, I help the producer, a director, and/or a writer find the story in their raw material, and stay in contact with them throughout the entire pre-production period, including several iterations of the script, and some production strategies. Sometimes my job is to solve a business problem that holds a project back. For example, I once helped a filmmaker remove roadblocks and launch a production company, which now has several projects to its name.
My work is mostly done online, via email. I write a lot of emails! I find email communication ideal for the creative process because it can be spontaneous – but every idea we come up with is saved in writing and can be searched when we need to take a look at it again.
I read a lot of new screenplays – maybe too many! Usually, at least a couple of hours in my workday is spent reading a screenplay or several. I also watch some footage.
I get to watch quite a lot of semi-finished or finished movies or TV show episodes – which makes my job awesome. I pretty much get paid for watching movies. Usually, the clients offer me examples of movies or TV shows that are in some ways similar to what they want to create – and I watch them so that I have a common frame of reference with the client. But I also do my research on movies that are within the same market niche as the project the client wants to create. So I watch those as well, and make copious notes, trying to reverse-engineer some of the narrative patterns used in those stories. (For example, I am working with a talented Japanese anime director at the moment, and I get to watch a lot of anime – I am fascinated with that style of storytelling and my goal is to make myself an expert in its narrative techniques).
3. Teaching emerging screenwriters or helping working screenwriters upgrade their skill set
Quite a bit of my work is this. I approach screenwriter training similarly to how I would train musicians or martial artists: Screenwriting is the craft that needs to be constantly maintained, polished and improved. Almost as if it's a physical skill. Without daily or almost daily practice, screenwriters can become "rusty" and acquire "bad habits".
So my job is to help them be their best. I train screenwriters individually or in groups – but in both cases, I lead by example – showing how I would approach a certain creative problem, before asking them to try doing it their own way.
So I get to write a lot of stories or screenplay scenes – doing it every day, for years.
I estimate that in the course of one year I deal with tens of thousands of story ideas, thousands of stories, hundreds of screenplays, and write at least half a million words worth of creative material.
This is intense but gratifying. I feel that rather than living in "reality", I live in the world of my clients' imagination – and since every client or student is a unique person with a unique vision, I get to visit countless detailed, fascinating, colorful alternate realities.
To help to bring students in, I maintain an active social media presence – so part of my daily routine involves posting things on Instagram, Twitter, Facebook and so on.
4. Study of storytelling
To be able to help my clients and students, I have to continuously grow and improve my own skills. I study cinema and television every day, and just as it is the case with my work on client's projects, I analyze the narrative patterns and make notes, distilling useful creative techniques and principles that I can later use to the maximum advantage of my students and clients.
Sometimes I turn my observations into articles, which I publish in industry magazines.
That's pretty much it.
---
Pros
Collaborating with others
Screenwriting isn't always a one-person job. Many films are written by two or more people. Even if you're writing alone, you'll need to have your friends or close colleagues look over your work as they are the people who will be your audience.
Watch your story come to life
Although not often talked about, watching your script play out on screen is truly a magical moment. All of your hard work has finally paid off. It's time to sit back, relax, and watch the world react!
The paycheck
Whether it's your first paycheck that'll be undoubtedly small or it's your biggest paycheck yet, getting paid for your imagination is always fantastic.
As of right now, the WGA (Writer's Guild) has set the minimum for the amount a studio can pay for an original feature script right around $65,000.  The minimum for an hour of broadcast network TV is around $30,000.
The Ripple Effect
Once your script is produced, should you be successful, job opportunities will come knocking at your door. Hollywood will see you as a successful screenwriter and more studios will want to attach you to more projects.
Cons
It is a laborious process
The scriptwriting process can take ages. Depending on how intensely you work, some scripts can take a year or two to complete. Most first drafts get done around the 3 or 5-month mark so be prepared.
It takes time to build up your reputation
Unless you are an Oscar winner or a Blockbuster writer you are always defined by your last screenplay which means you may find it challenging to get more of your scripts picked up. Studios will start to see you as a risk. You won't be completely out of work though, as some executives might see that your writing was not the problem.
Where they work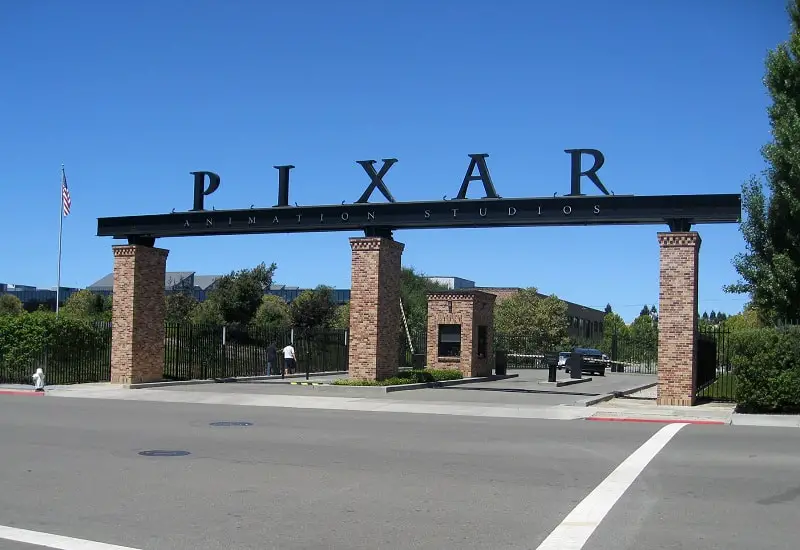 Animation Studios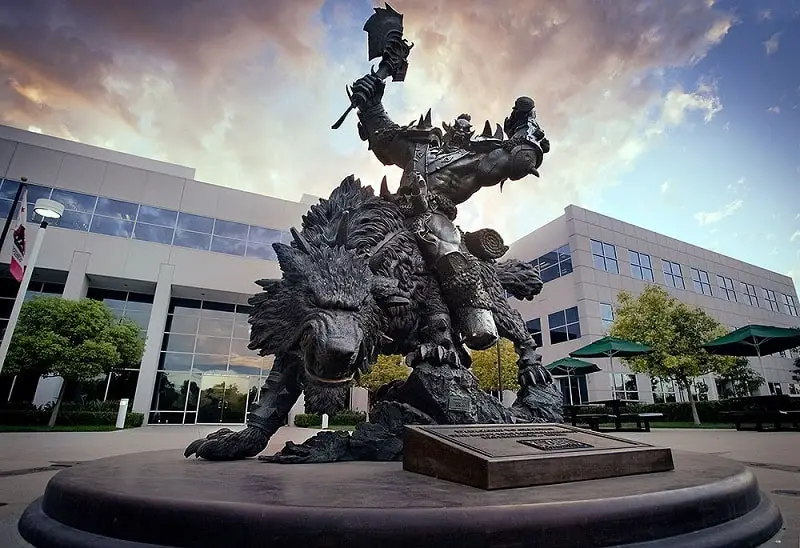 Video Game Publishers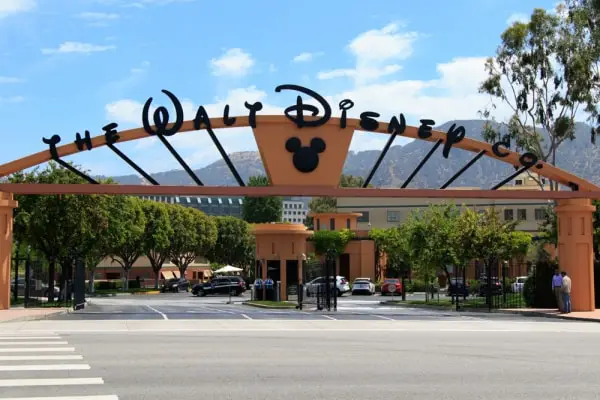 Hollywood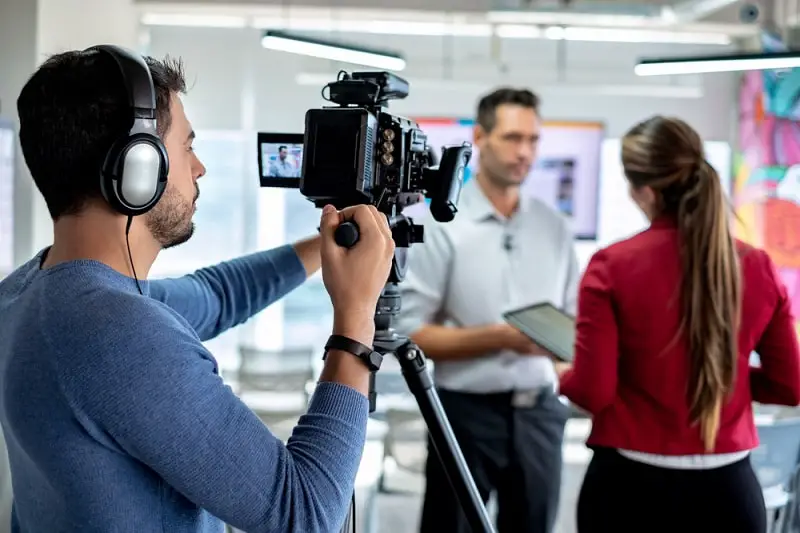 Broadcasting Companies
---
---
Screenwriters work in the industry of all things Hollywood, film, and television. Common examples include big studios like Warner Bros. and Disney, television networks such as CBS and NBC, smaller independent studios along the lines of A24, and possibly working for yourself as a freelancer.
For those seeking a big career in screenwriting, big studios may be more appealing. For those who want to experiment a little, the smaller studios are calling you.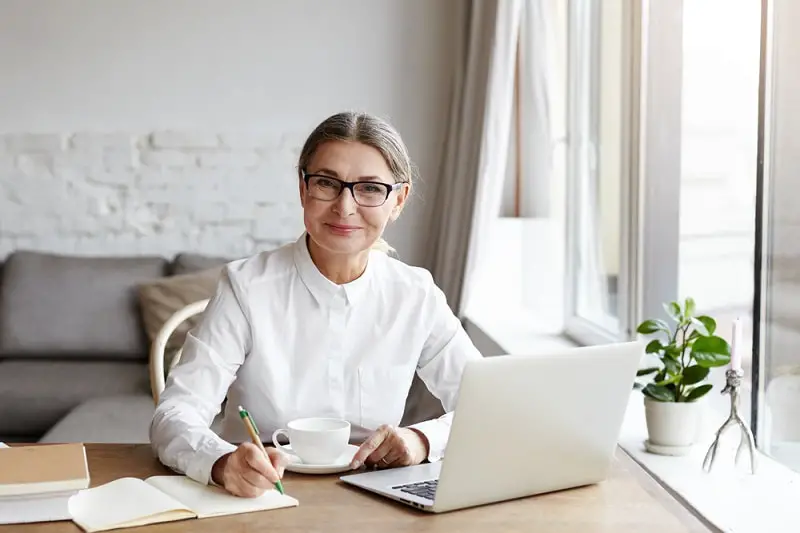 How to become one
Step 1: Learn the craft
Screenwriting can take years to get good at, let alone master. Whether you're a prodigy or someone interested in the job, you need to take time to learn the ins and outs of a script.
How is it formatted? How do you properly structure a plot? How do you make your characters complex?
Once you and others are confident in your skills, it's time to start looking around for a job.
Step 2: Waiting
Once you've written a script or two you're confident about, you can shop your screenplays around to studios and creators in the hopes that one of them will like it and buy it. If that seems ridiculous, it is, but plenty of successful films were made like this. That's what happened with Damien Chazelle's script for La La Land, which took five years to get picked up—and that was only after the success of his other film, Whiplash.
If you don't want to do this and you're confident in your filmmaking skills or someone else's, then you can produce the script yourself and see if the final product is successful enough to put you on the map as a screenwriter. Either of these methods is fine, but it will take time and you can't give up.
Step 3: Attend Film School
Attending film school also isn't a bad idea. While film school is not necessary for you to become a screenwriter, it is a big help. The studios will see that you went and will understand that you sort of know what you're doing and it's another way to stand out from other writers. If you go, make sure to major in screenwriting.
New York, California, and Cleveland are home to great film schools, but you should still do your own research.
Step 4: Join the Writers Guild of America
Once you feel ready, you might want to consider joining the Writers Guild of America. By joining WGA, you'll be guaranteed some money for your screenplays because you're part of the union.
When we say you should join when you're ready, we mean you need to be sure that you are at the professional level. The requirements for joining WGA are a lot and you'll have to pay a hefty sum to join. You'll need to earn 24 units in the three years before your application to the guild, and that's just for the current membership.
To learn more about how to join the guild and the different types of memberships, visit their website.
Should you become one
Best personality type for this career
The Artist


People with this personality likes to work with designs and patterns. They prefer activities that require self-expression and prefer work that can be done without following a clear set of rules.
You can read more about these career personality types here.
You need to love writing. You also need to have the determination to withstand the years of work and rejection. You need to have the drive to succeed and most importantly, you have to be patient.
"Don't become a writer to get rich…become a writer because you love writing!" – Stephen Scaia
Take this quiz to see if this is the right career for you.
---
Don't know which career to pursue?
Take the career quiz to find careers that match your personality type.
Take The Career Quiz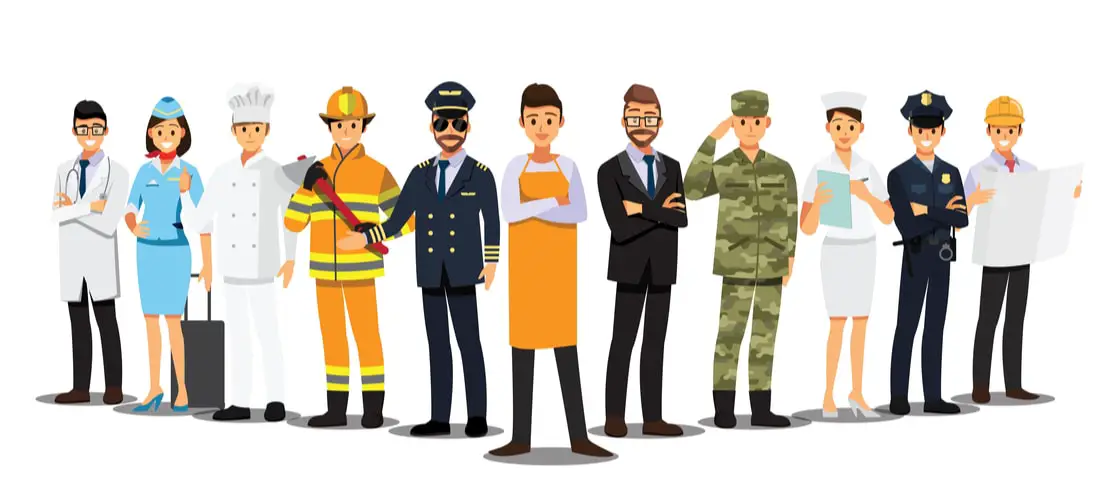 ---