Salary, Job Description, How To Become One, and Quiz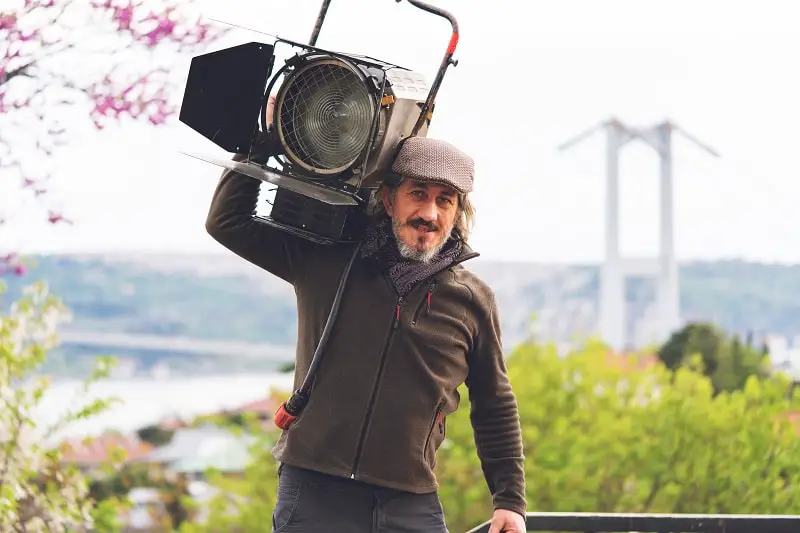 Lighting Designers
Lighting Designers are responsible for designing and installing lighting and special electrical effects for movies, TV shows, theatrical performances, and venues. They also oversee the operation of lighting equipment, and they may supervise Lighting Technicians.
Education
Bachelor's degree
---
---
---
---
---
Find a job you love and you will never work a day in your life.
Confucius
---
Without Lighting Designers, movies and TV shows would likely look a lot different. Lighting Designers are the ones who design, install, and operate the lighting rigs used to light scenes during movie or TV shoots.
While many Lighting Designers work in the movie and television industries, they are also needed for theatrical productions and public events, including musical events or festivals. Some Designers even design lighting for homes.
Working in this field requires a thorough understanding of how to manipulate light to achieve specific effects. It is a technical career with a variety of responsibilities.
What they do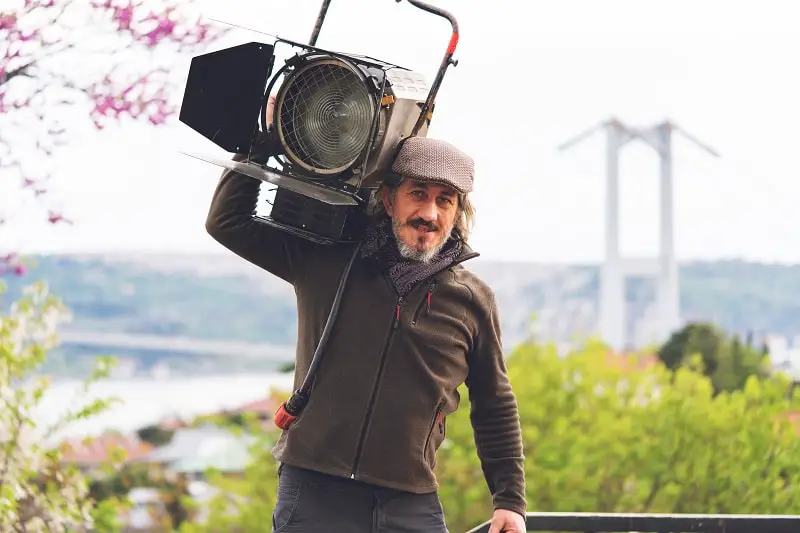 Lighting Designers are responsible for designing and installing lighting and special electrical effects for movies, TV shows, theatrical performances, and venues. They also oversee the operation of lighting equipment, and they may supervise Lighting Technicians.
Collaborate on the Design of Lighting on a Set
Lighting Designers who work in the film and television industries collaborate on the design of lighting for each scene in the production. This typically starts with a review of the script. The Lighting Designer reads the script to get a better understanding of the environment and tone of the story.
Along with the Director, Producers, and Art Director, the Lighting Designer determines the best placement of light. They also consider the intensity of the light, the color temperature, and whether the light needs to move.
Lighting Designers also typically need to ensure that the actors or subject of the shot remains illuminated. This may involve the use of lights in strategic locations to eliminate shadows on the actor's faces.
When working in the theatre, a Lighting Designer coordinates with the Director and the head of each department. After discussing the use of light in the production, the Lighting Designer creates a lighting plot.
Inspect the Safety of Electrical Work and Lighting
The Lighting Designer is often responsible for ensuring the safety of lighting equipment. Before filming a scene or the start of a public performance, the Lighting Designer inspects every component. They verify that the equipment and cables are properly connected and secured to maintain a safe environment.
Design Lighting for Residential Properties
Some Lighting Designers offer their services to the public, helping to design the lighting for residential properties. They help select the placement of light fixtures and windows.
Residential lighting typically involves the balance of accent, ambient, and task lighting. Lighting Designers ensure that each room has adequate illumination from one or more of these three sources. They may also ensure that the light fixtures match the aesthetics of the rest of the house or make a house feel more inviting.
Set up Lighting for Public Events and Venues
Lighting Designers may work for event management companies, setting up lighting equipment for public performances. This may include musical tours, festivals, and other public events. The Lighting Designer may also coordinate with the pyrotechnics team when the event requires special lighting effects.
Featured Schools
---
What is the job like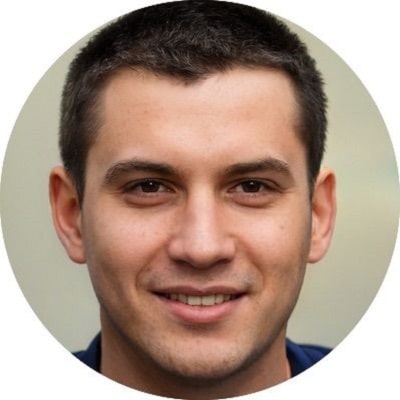 Alex Thompson
Festoon House
I have a master's degree in architectural lighting design and have worked in landscape lighting design for more than a decade.
My Typical Day
Being a landscape lighting designer, my workday usually starts early in the morning around 5:00 AM. I watch the sunrise most mornings on my morning jog before getting in the truck to head to the office. I decided years ago I'd make time for my health each morning before the day becomes too hectic. There are generally very few opportunities for evening exercise activities as the team and I work long hours most of the year, so I really value my peaceful early mornings.
Daily Team Briefing
Before I set my foot onto the site, I'll visit the office to check my emails and get up to speed with any project updates. For any additional events or tasks, my assistant and I align them with the rest of my schedule.
After this, I head to the first site of the day to ensure all the materials, equipment, and plans are in order for the day ahead. I'll check in with the site manager and brief him on any updates and discuss any unexpected finds that may have come up during dig ups. Once briefing the site manager I'll head over to the next site we're working on and do the same. I prefer not to micromanage my team, otherwise, the guys become frustrated that I've got such a big say in the physical labor that I'm not actually a part of.
Project Completion & Handover
In between, I also visit sites where the projects are just a few days from handover. Before I get my team to work on a project, I always go and self-study the site to have a better understanding of the architecture and what lighting will work best. I will do a personal site visit after hours to inspect the handy work of our team without them there so that I have no bias input from them. I like to view things from the eyes of our customers to ensure the gardens have been manicured and been lit up perfectly as the sun sets in the evening. Double-checking all of our projects has been a key in the amount of referral work we are passed on from past clients.
My day finally comes to an end around 6:00 PM, after which I don't cater to any work-related queries and prefer giving time to my family and friends.
Pros
Working on some of the most prestigious projects in the city.
Get to work in beautiful outdoor conditions nearly year-round.
The job NEVER gets boring, we work on a range of unique projects.
Cons
Business can be slow in colder months.
12-hour workdays on average make family, social life hard to balance.
Deadlines become increasingly difficult during rainy periods.
---
Pros
The Job Is Always Interesting
Every project that a Lighting Designer works on is different, which keeps the job interesting.
You May Work with Top Talent
Lighting Designers who work in film or TV may collaborate with big-name Directors and Producers.
You May Travel for Work
Some projects may require Lighting Designers to travel to film sets in different states or countries.
You Get to Make Homes More Inviting
Residential Lighting Designers help homeowners get more enjoyment out of their homes.
Cons
Long Hours
Some projects require Lighting Designers to put in long hours, including up to 16-hour days.
Unsatisfied Customers
Residential Lighting Designers occasionally need to deal with rude or unhappy customers.
Where they work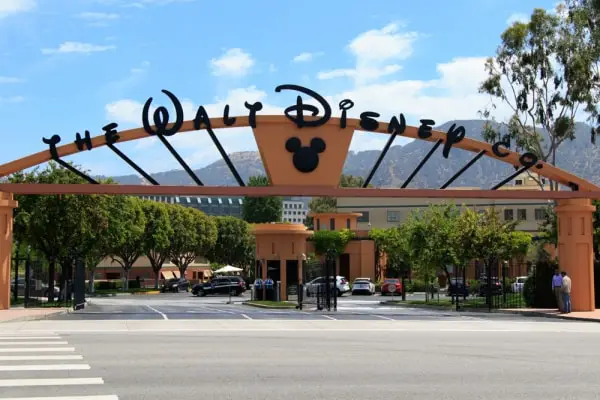 Movie and TV Production Companies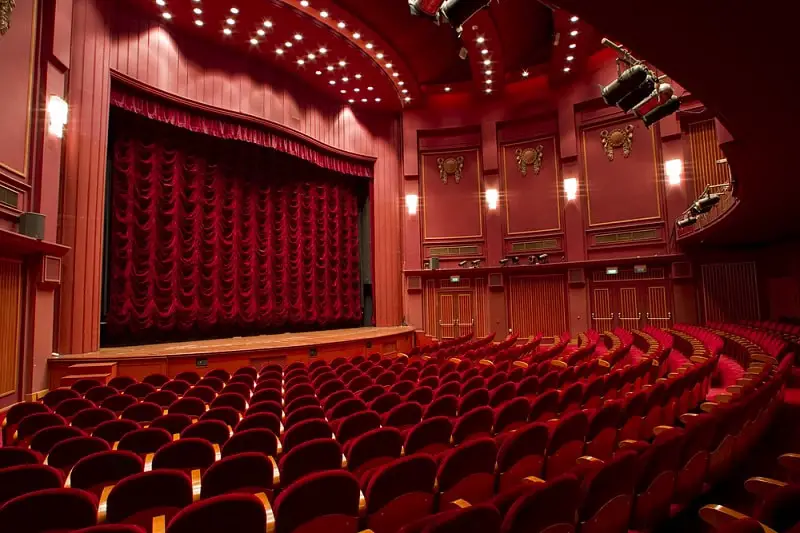 Theatres
Venue Management Companies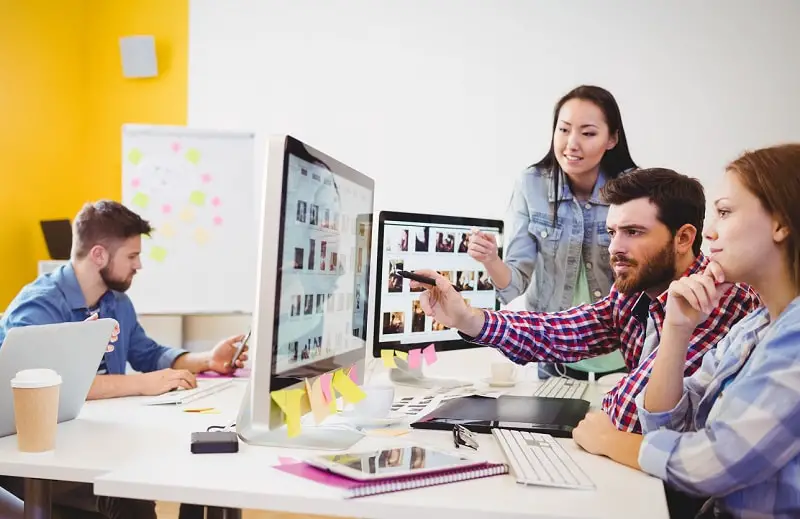 Interior Design Firms
---
---
Lighting Designers employed in the movie and television industries often work for production companies on a contractual basis. Some Lighting Designers find full-time work with advertising agencies or production companies that specialize in advertising. Theatres and public venues may employ Lighting Designers full-time or as independent contractors for individual performances. Residential Lighting Designers specialize in lighting for homes.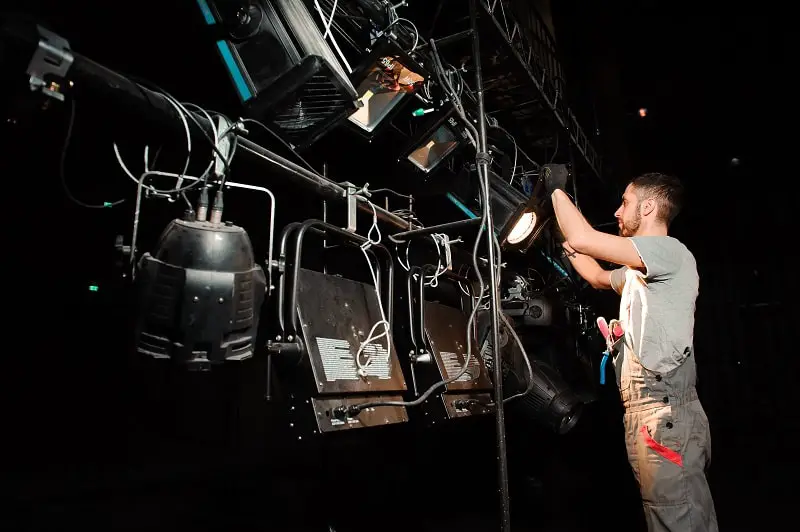 How to become one
Step 1: Volunteer to Design Theatre Sets
High school students can prepare for a career in lighting design by volunteering to design theatre sets for the school's theatre department. Joining the drama club and becoming a techie gives students a better understanding of what it takes to put on a production.
Step 2: Earn a Bachelor's Degree
Most Lighting Designers hold Bachelor's degrees. The major may depend on the industry. Lighting Designers who want to design lighting for residential properties may major in Lighting Design or Interior Design. Lighting Designers who want to work in film, TV, or theater may major in Lighting Design or Film Studies.
Step 3: Earn a Professional Certification
Lighting Designers who plan to work in residential lighting may need to pass the National Council for Interior Design Qualification (NCIDQ) exam to progress in their careers. Entry requirements include a Bachelor's degree and at least two years of work experience.
Step 4: Look for Entry-Level Work
After finishing college, start looking for entry-level work. Lighting Designers who want to work in film or theatre may start in the lighting department as Dolly Grips or part of the rigging crew. Lighting Designers who want to work in residential lighting design may start as Assistant Lighting Designers at interior design firms or architectural firms.
Should you become one
Best personality type for this career
The Artist


People with this personality likes to work with designs and patterns. They prefer activities that require self-expression and prefer work that can be done without following a clear set of rules.
You can read more about these career personality types here.
Lighting Designers are often analytical, logical individuals who enjoy solving problems, due to the need to analyze multiple light sources and their path of light. Strong communication skills are also helpful, as Lighting Designers typically collaborate on projects. Successful Lighting Designers are self-motivated, as advancing in this career requires perseverance and dedication.
Take this quiz to see if this is the right career for you.
---
Don't know which career to pursue?
Take the career quiz to find careers that match your personality type.
Take The Career Quiz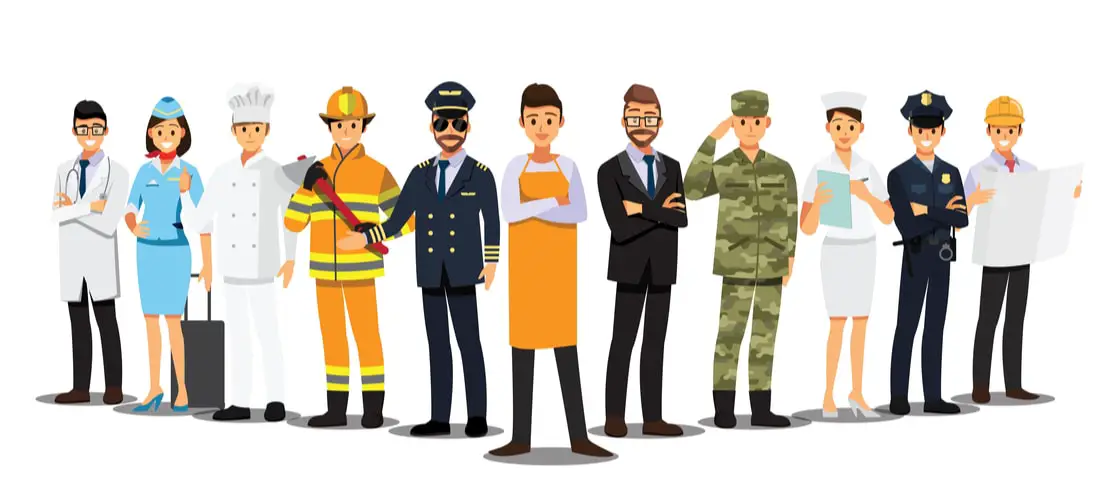 ---