Salary, Job Description, How To Become One, and Quiz
---
---
---
Find a job you love and you will never work a day in your life.
Confucius
---
What is the job like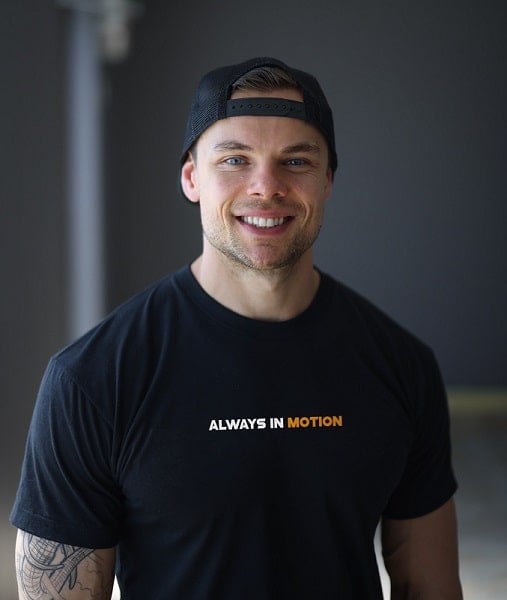 Jake Harcoff, MS, CSCS, TSAC-F, CISSN
AIM Athletic
My name is Jake Harcoff. I'm a strength and conditioning specialist and certified kinesiologist and also the head coach and owner of AIM Athletic in Langley, British Columbia, Canada. Some of my credentials include a master's degree in strength and conditioning, certified strength and conditioning specialist, and certified sports nutritionist.
A typical day for me is waking up at the crack of dawn and seeing anywhere between three and six clients before lunch time. Usually, middays are slower so I will get a break which typically includes lunch, a nap, and a workout before another 3-6 clients in the afternoon/evening.
As a kinesiologist, I typically see people after they've seen a physiotherapist for a period of time. My job is to help transition that person from a rehabilitation program to more of a strengthening program, with the intention of not just getting the injured person back to pre-injury activity levels, but help them surpass it. Simply put, while physiotherapy takes place in a clinic, kinesiology takes place in a gym.
My daily tasks at the gym will vary from reporting, to doing assessments, to the actual training of the people that I see. Many of the people I see for kinesiology are recovering from work and car accident-related injuries, are currently off work or certain work duties, and dealing with insurance companies. This makes reporting, while monotonous, one of the most important aspects of my job. Reports are needed to show the insurance adjusters where the injured person is at in their recovery, and in some cases, if their insurance coverage permits, allows my kinesiology client to have their treatment covered.
Another part of my job is performing assessments of joint range of motion and functional strength. The information that I get from carrying out these tests, is what gives me the information to fill out the reports, as well as create a plan for dealing with injuries, pain, or dysfunction that my clients are experiencing. Once reports and assessments are done, the training can start, this is the fun part of the job, and where I can really start to make a change in someone's life. Here is where I use my knowledge of anatomy, biomechanics, and physiology to program workouts that are best for that person, in terms of need and ability level.
Pros
I think the biggest pro of the job is helping people become pain-free. Chronic pain is such a massive issue right now, and I think that the smart programming and evidence-based exercise selection that you will get from working with a kinesiologist is a much better and safer way of managing pain, than treating it medicinally. Furthermore, since kinesiology requires you to have much more education as well as training in order to get certified, you can also charge more per session than you could as a personal trainer.
Cons
With that being said a major con of being a kinesiologist is that you are more than likely only seeing one person at a time, and as such your wages will eventually top out as there are only so many hours in the day to work with people. As a personal trainer also, I am able to run semi-private and group sessions for non-kinesiology clientele and see many more people throughout the day. Another warning I give new trainers about the industry is that it's not really a job that you can turn off when you get home. You will always need to continue updating your knowledge to stay current and deliver the most value to your clients.
---
---
Don't know which career to pursue?
Take the career quiz to find careers that match your personality type.
Take The Career Quiz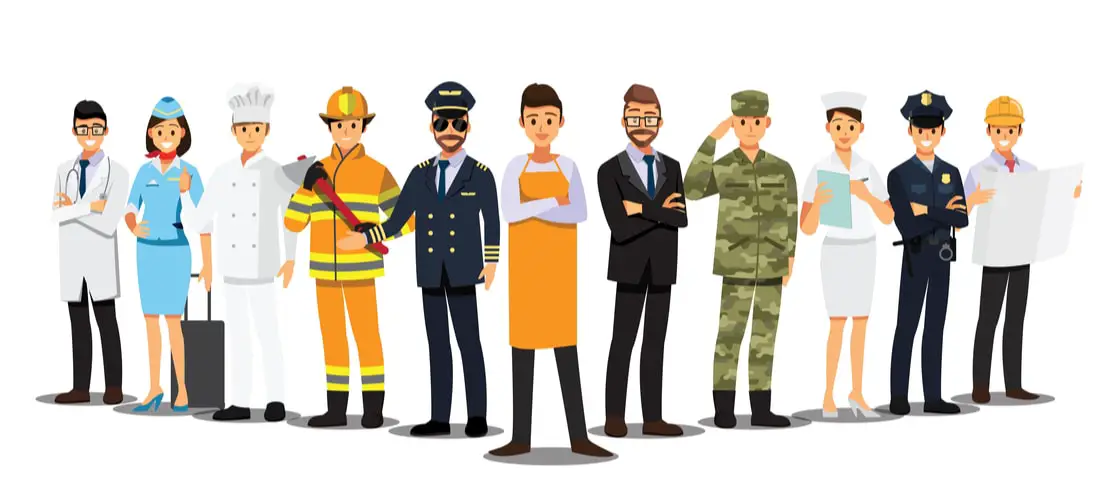 ---