Career Quiz and Most Suitable Personality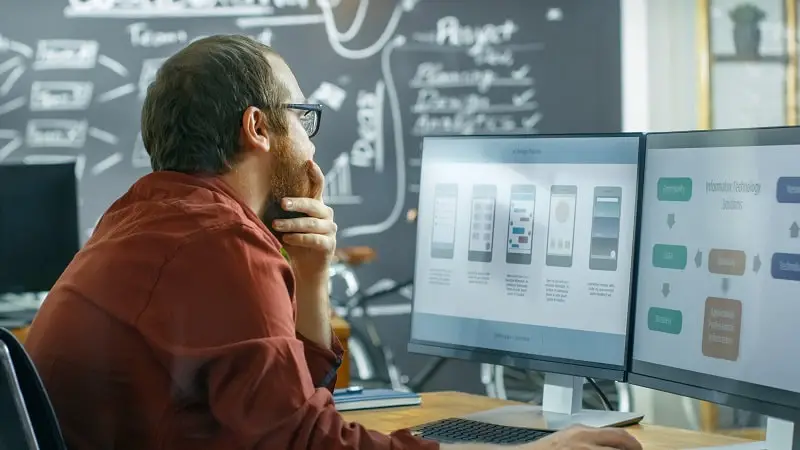 iOS Developers iOS Developers specialize in the development of mobile applications for the iOS operating system, which is used on the iPhone and iPad. The apps are typically built to achieve specific objectives, such as profit, customer satisfaction, or increased brand awareness.
Education
Bachelor's degree
---
---
---
Find a job you love and you will never work a day in your life.
Confucius
---
Table of contents
---
Career Quiz
In this career quiz, there are 8-10 questions that will give you a pretty good perspective on whether this career is right for you.
There are 3 answers to each question: Dislike, Maybe, and Like.
Answer "Like / Yes" if you tell yourself "Yes! I would love do this" or "Yeah, I'm that type of person".
Answer "Okay / Maybe" if you tell yourself "Umm…I think I will be okay with that".
Answer "Dislike / No" if you tell yourself "Ugh…Sounds boring" or "No way!".
---
Ready? Let's start!
| Question | Yes | Maybe | No |
| --- | --- | --- | --- |
| Are you interested in learning how to design the framework for iOS mobile apps? | | | |
| Would you like to learn how to create the source code for iOS mobile apps? | | | |
| Are you interested in the steps needed for testing and debugging mobile apps? | | | |
| Do you have the analytical mindset needed to solve complex coding problems? | | | |
| Do you have the curiosity needed to uncover potential issues that others may overlook? | | | |
| Are you a creative individual looking for a career where you can express creativity? | | | |
| Do you have the communication skills needed to work with others on complex projects? | | | |
| Are you fascinated by mobile app development, and do you want to learn how apps are made? | | | |
00
---
Your Results
Done?
Now count how many points you have.
Dislike = 0 point
Okay = 1 point
Like = 2 points
After you're done counting your points. Click below to view your results.
---
Suitable Personality Type
The Thinker



People with this personality likes to work with ideas that require an extensive amount of thinking. They prefer work that requires them to solve problems mentally. You can read more about these career personality types here.
iOS Developers are often analytical and logical, which are useful traits for solving coding problems. Successful iOS Developers also tend to be naturally curious and investigative, as they need to ask questions to uncover potential issues before they arise. Creativity is also helpful in this field for creating visually appealing designs and innovative mobile features. Good communication skills are needed for collaborating on app development projects and understanding the needs of clients.
Pros and Cons
Pros
You Get to Work on a Variety of Projects
The diversity of projects helps keep the job interesting and intellectually stimulating.
You Get to Help Transform Ideas Into Apps
The process of taking a client's idea or goal and transforming it into a functional mobile app is a rewarding experience and many iOS Developers take pride in the results of their hard work.
You May Get to Work From Home
An increasing number of tech companies now allow employees to work from home or adopt a hybrid schedule that includes remote work and time at the office.
Greater Career Flexibility and Benefits
Working in iOS development offers access to careers with the greatest job flexibility, vacation time, retirement matching, and other benefits.
Cons
Dealing with Unrealistic Client Expectations
Dealing with nontechnical clients can be frustrating, especially when they have unrealistic expectations related to the features or performance of the mobile app.
You Must Constantly Learn to Use New Tools and Technologies
Working as an iOS Developer requires continual learning to keep up with the latest tools and technologies for mobile app development.
Don't know which career to pursue?
Take the career quiz to find careers that match your personality type.
Take The Career Quiz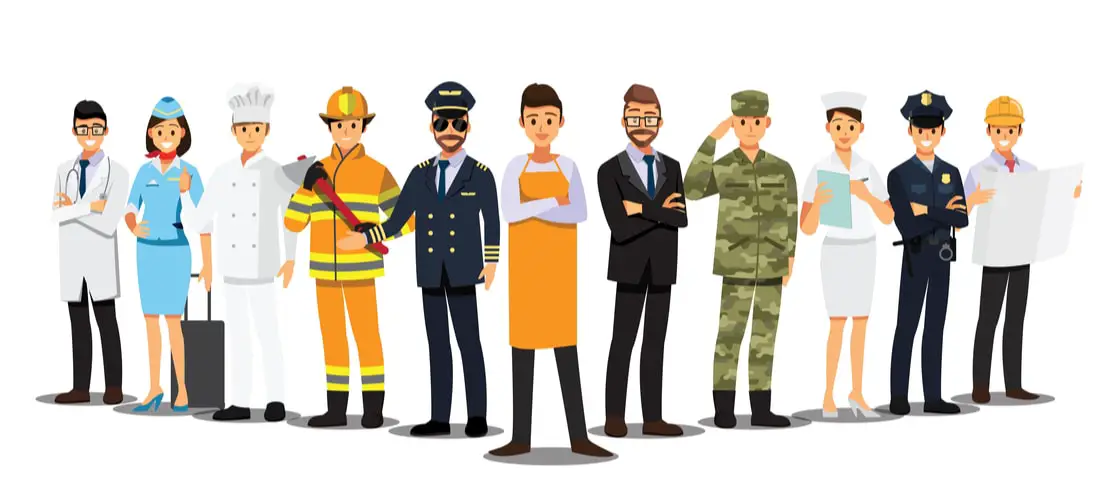 ---